Top 8 Digital Transformation Trends of 2023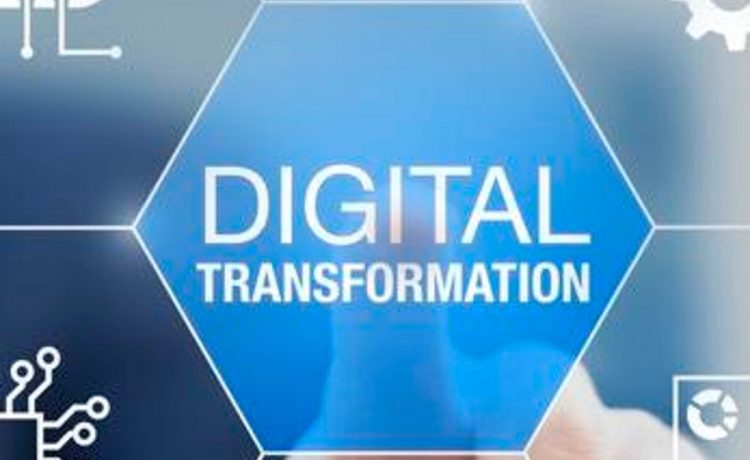 The COVID-19 pandemic has emphasized the need for digital innovation in 2021. From making it easier for companies to work with their employees remotely to reducing face-to-face contact, new digital transformation trends are popping up all over the digital space. Here are the top eight digital transformation trends defining 2023.
Embracing hybrid cloud technology
Hybrid cloud technology allows users to mix private and public cloud services to maximize storage and share data and apps. Several industry leaders, like SUSE, already offer such services, including cloud-native transformation. 
Hybrid cloud technology is becoming invaluable in the workplace by helping businesses manage their exponential data growth. This tech also helps users identify and act upon security and privacy concerns as they arise, minimizing vulnerabilities.
You can expect hybrid cloud technology to become a household name soon, seeing as Google, IBM, and many other companies are now investing in it.
Rise of contact-free healthcare
As a result of COVID-19, medical facilities find a way to communicate with their patients in a safer environment utilizing telehealth.
Aside from preventing the spread of COVID-19 and other contagious illnesses, contact-free healthcare allows patients to access doctors regardless of their geographical location, car ownership, or physical ability.
An unlimited number of family members can also be present, and the technology can translate the doctor's words into another language for non-native speakers. Though telehealth rose to its current prominence because of COVID-19, it will likely far outlast the virus's influence.
Implementing digital security
The digital hack headlines come out daily, so it comes as no surprise that transforming digital security is trending in 2023. More of us are logging on than ever before, which means more comprehensive security is a must.
Technology changes quickly, and businesses realize that the old cybersecurity they relied on can't keep up with those changes. For this reason, tech experts are working on systems that encrypt all portions of the computing process instead of only encrypting the data.
By addressing the issues around digital communications and data privacy, businesses will build and maintain a better reputation with their customers.
Improved data analytics
The digital data that businesses can gather about their customers is invaluable for their growth. In 2021, the trend is to improve the data analytics systems that are already in place.
For example, client relationship management (CRM) software no longer cuts it in the current fast-growing digital landscape. Instead, customer data platforms (CDPs) offer companies access to improved data collection.
By consolidating and processing customer data, CDPs such as Hightouch, help businesses improve their profits and stay ahead of their competition.
Faster internet with 5G
With so many people working at home in 2021, the need for fast WiFi is more important than ever. The 5G network is crucial to supporting such demand, as it offers improved connectivity and more bandwidth.
According to Statista, 5G subscribers will grow from 14.42 in 2020 to nearly 345 million in 2026. And it's no wonder, given that 5G's peak data rates make it twenty times faster than 4G.
Cell phone companies have jumped on board the 5G train, with big names like Apple and Samsung offering 5G phones for many different budgets.
Increase in low-code platforms
Code takes time to learn, and the COVID-19 pandemic hasn't given people such a luxury. Businesses have had a strong incentive to go digital even as code literacy struggles to keep up with demand. As a result, low-code technology is trending because it allows everyday workers to create applications without coding experience.
By leveraging graphic-heavy interfaces, employees can build software to solve workflow issues at their company. Furthermore, low-code platforms can help increase employee engagement and offer a more service-oriented experience for the customer. 
Low-code platforms also allow people without a background in tech to build and sell their app or other software development idea, meaning we could see an increase of these apps on the marketplace. 
Acceptance of automation
A human can only do so much in one day, and automated technology has practically limitless production capabilities. That's why companies in 2023 are finally embracing artificial intelligence (AI) as a means of increasing the bottom line.
As computing capabilities improve, AI will likely play a more active role in governments, businesses, and the entertainment industry.
Even now, AI is responsible for showcasing a recommendation list on Netflix and products when you shop on Amazon. As digital automation grows in 2023, it'll be crucial for companies to implement responsible practices governing its usage.
Using digital payments
COVID-19 has shown the world that germs can lurk everywhere. In 2021, contactless digital payments are trending and will likely become a mainstay in the future.
Credit cards are responding to the digital payment movement by sending clients tap-to-go cards. Meanwhile, Apple Pay and other mobile wallets allow users to pay for products straight from their phones.
Apps like Venmo also allow users to transfer money between family and friends. The pandemic aside, people will no doubt value the efficiency of these systems long after 2023 passes.
Wrap up
Businesses must stay on top of current digital transformation trends to avoid falling into the dust of their competitors. The good news is that with the promise of improved security, more efficient working conditions, and less human contact, digital technology in 2023 is addressing the areas critical to society right now.