How To Find the Best Free People Search Service?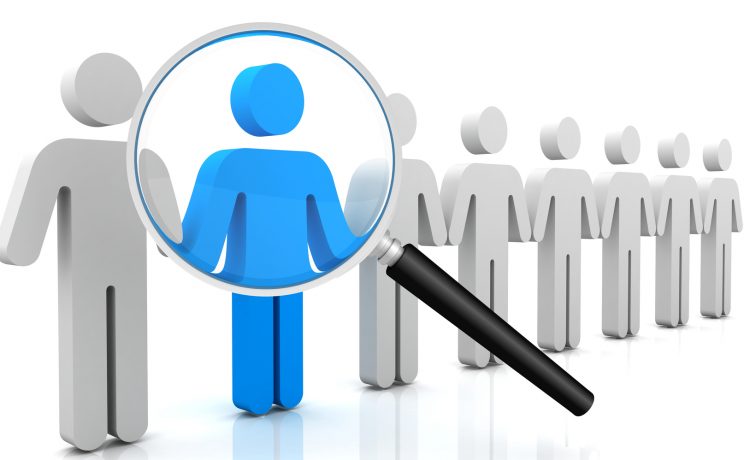 People search services have become increasingly popular over the past decade; the rise in popularity of social media websites, online dating services, and various means of communications have opened the door to all types of fraud. Furthermore, People search services can also be used as an identity verification platform. Also, some fraudsters come up with false identities and sweet-talking full of lies to deceive others into offering them money or other things.
Therefore, if you ever meet someone both offline or online, these services can help you learn the truth about their true identity. Besides this, there are other reasons as well for conducting a person search. For instance, let's talk about the online dating world. You might know that over 60% of people lie about themselves while using online dating services.
Also, the wide reach of the world wide web has allowed people to contact individuals from their past and even get in touch with family members they have never met. So, the need for credible information is now bigger than ever. So, how can you tap contact information and other details about people? a free people search can help you, and here we will review the service and its benefits.
What are a free people search?
A free people search service is a service that provides free access to certain public records. With this type of service, you can find basic information about people, such as email addresses, contact information, names of relatives, employment history, etc.
Public records are records that contain data about people that is gathered by authorized and official agencies in the country. There is personal information that is confidential, and there is personal information that is public. Free search engines provide access to basic public records, so you can track down people and find their contact information. These services are free, and they are suitable for those who need to find ways to contact people.
What about search engines that are not free?
As we mentioned, there are public records that are confidential and public records that are public. Aside from contact information, public records also contain other data, such as:
Arrest records
Criminal records
Marriage records
Divorce records
Business information
Aliases
Property records
Driving records
And more
A more in-depth search is necessary when you need to know more than just contact information. Remember the frauds we mentioned? If you need to find out if someone may be lying to you about their identity, or trying to deceive you, an in-depth search is vital.
If, for example, you meet someone on a dating website, you can use an advanced people search; with this search, you will discover if the person is married if he/she gave you their real name if they have a violent criminal past and additional information.
How to choose the best free people to search websites?
If you need to get access to basic public records, a free people search service is the way to go. There are many websites that provide free access to public records, and it can be difficult to choose the best one. Also, there are websites that are either unauthorized or even fraudulent that lurk on the web.
To avoid getting scammed and enjoy a professional service, freepeoplesearch.io provides detailed reviews of the best free people search website. Freepeoplesearch.io is a non-profit, authorized review website that provides accurate and impartial reviews of public records search websites. Aside from free websites, you can also read reviews of the best paid-per, professional people search services, and get comprehensive information about the best sites out there.
What about accuracy?
While choosing a free people search service, you must also consider the result accuracy of the website. It is the key element because all the hard work, efforts, and time go to waste if it does not produce an accurate report. You must investigate and research how good results these free services are delivering. Also, what resources and databases they are using for executing checks and producing results. Besides this, you should also check whether they are delivering the details that you need or not? The best free websites make sure that their resources and databases are continually updated to deliver precise reports and avoid errors of providing old or incorrect details such as an old address, phone number, or business that is now changed.
Data Security is a major concern, Right?
Many person search websites require you to create an account on their platform, asking for information and whereabouts. Therefore, there is always a risk of data or info about you being hacked or leaked on these websites. Besides this, many professional person search websites charge a fee for checks. Also, many free fraud websites deceive people by applying some hidden charges for the scan.
Therefore, you must find a secure website that has good data security and privacy policy to ensure that website protects your user info and does not disclose who conducted which search. So, you need to choose a service that provides a secured payment service. If the service is paid make sure it provides a secured payment option and does not have any hidden or extra charges.
What sources and Databases does it use?
No doubt! sources and databases are vital factors to consider when searching for free People search websites. Because the precision of reports produced by people's searches vastly depends on sources and database uses. The extent of the database and sources on the people search website will determine whether you can search by name, address, phone number, etc.
Some free people search websites are used information obtained from social media platforms only to produce results, while few websites utilize public records, and few even do in-depth web scans besides social media channels to deliver precise and detailed reports. The more the sources and references these websites use, more the accurate results they will produce. You can use the free People search website freepeoplesearch.io, which reviews the best sources for getting free people to search reports.