Why You Need to Perform a Free Background Check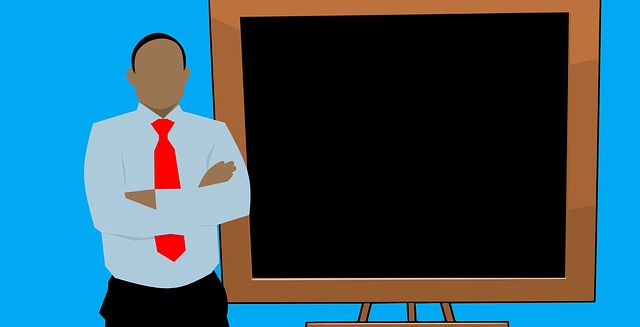 A background check is a procedure that a company or person uses when there is a requirement for verification of someone who they declare to be. Also, this check provides an option to inspect and verify the validity of someone's arrest or criminal record, professional history, schooling, and other actions of their history. As you may already know, the legality, frequency, and intent of these background checks differ between enterprises, countries, and even individuals.
Generally, a career background check is used when someone applies for a position, but it can also occur whenever the company feels its requirement. There are lots of methods that can be used to achieve these checks, including an extensive database search, others references, etc. You probably know the process of getting a background check during a hiring process; in this check, employers get data about job candidates to discover if their CV is truthful.
These days, you too can perform a background check on people, and you do not need to hire a third-party company to do it. Websites that provide these services cannot be used by employers and other professional agencies, but they can be used by people who need to find data about others. There are two types of services – a paid background check and a free background check, and to get accurate data, here is what you need to know.
Free online background check
As we said, there are two types of background checks: a free check and a paid-per check. A free background check is very helpful when you need to find people. So, if you need contact information about people from your past, for instance, this is the service for you. The data that free checks provide is based on public records; these records contain personal information that is available to the general public. The best free online background check services deliver a reliable, accurate, and detailed report about the targeted individual. A standard free online background check that relies on public records should provide the following details:
Birth and death records
Business records
Marriage records
Contact information
Possible relatives, friends, colleagues
Government financial records
Location history
Criminal records
Court records
many more.
Besides this, a free background check provides mainly contact data, and at times, access to other records, like arrest records. You can perform the search online, and find contact details and additional information about people from your past or present.
Also, many free background services use a comprehensive database and sources that lets you execute a background check by name, address, etc. Some standard free online background check websites solely use information acquired from social media channels, some use authorized public records, including social media channels, and some even use in-depth web searches for a precise and detailed report.
How can I perform a free background check?
The most important thing with this type of check is that you have to use a credible website, that abides by FCRA regulations. There are lots of platforms or websites that perform online background checks. Therefore, it can be difficult for you to find the most suitable one for you. Also, you must know that some professional background check services cost money.
Therefore, while choosing a free background check website, you also have to be more careful of fraudulent websites. In the past several years, there is a rise in fraudulent websites. These websites send spam notifications, steal personal data, and ask users to provide account and credit card info for a supposedly free check. To keep your personal information and money safe and avoid spam notifications, you need to use professional, reliable, and credible background check services only.
If you are searching for a trustworthy website for free checks, freebackgroundcheck.io is available to you 24/7. You can use the website at any time you want and get in touch with people that you want to. The data on freebackgroundcheck.io is collected through public records, so the info is credible and accurate. The website is 100% secure, and you do not need to pay for its free services.
What if I need an in-depth search?
Many people ask this question, and this is one of the benefits of using freebackgroundcheck.io; you can choose to perform a basic check for free or use the advanced services that are available to all. The ladder is not free because access to in-depth public records is not free.
The paid-per services on freebackgroundcheck.io provide advanced access to public records databases, so you can find criminal records, driving records, mugshots, court records, and more. You can use the service when you need more than basic information about people. Both types of services are based on names, so you need to correctly spell the name of the person that you are looking for. All the searches are accurate and quick, so you can be sure that you get one of the best free background checks and paid background check services.
How can background checks help companies?
Pre-employment background checking refers to the process of researching the backgrounds of potential applicants who are applying for the job. A background check is commonly used to confirm the correctness of an applicant's details, find out any possible arrest or criminal history, or employer boycotts. With most companies, Ex-employment and personal reference validations checks are advancing toward standardization to evade fraud. A worker may be asked about past employment to confirm his previous role/position and salary.
Also, some companies do credit checks. These credit checks are performed for applicants who are applying for the role/positions during the hiring. Credit checks deal with financial records or details. However, to get a credit report, individuals must also give consent to the worker. Besides this, a fraudulent SSN (Social Security number) may be using a false identity or wrong claims of citizenship status. Also, there is a growth in the hiring of undocumented employees, which has become a great issue for American businesses. Therefore, Background checks become essential for companies.