How to Manage Multiple WooCommerce Stores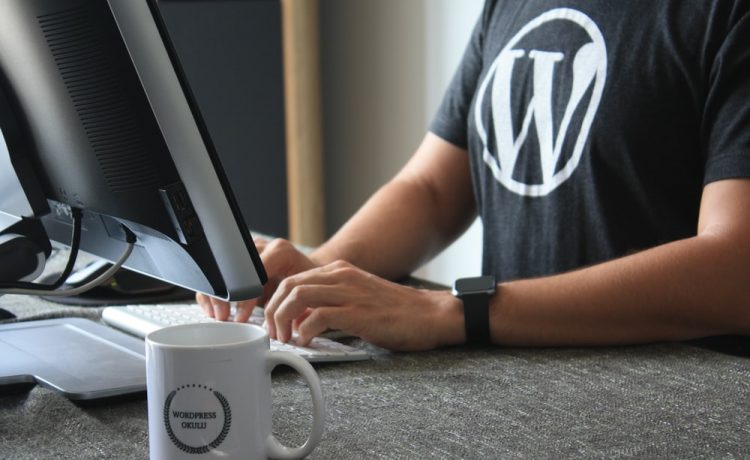 Most people in the fast passing world of today want to maintain a firm ground and don't move from there as it could get dangerous for them. However, there's a small percentage that doesn't hesitate to take risks and keep making leaps for achieving better form themselves and providing something useful to the world. If you are running multi eCommerce stores on the Internet today, you belong from this group of people that takes chances. Here we are discussing about manage Multiple WooCommerce Stores in deep.
Leaving everything aside, establishing more than one platform on the Internet may also be necessary for many business holders to spread their name and build a brand.
Need for Multi-Sites
Ecommerce is a helpful thing to do in terms of conducting a money-saving business and promoting your brand online. The need for an online store must have come to you because of the broad audience, and similarly, the need for multi-stores can be for attaining an even wider audience. But can't you just do that creating several pages on one site? True, however, in some situations having more than one website for eCommerce can be conventional. For example, if you have already established a brand at an online store and want to sell different products, creating a distinct brand can help. Or if you're going to sell to other geographies or languages, you can achieve more from creating another site.
Tips for Productive Management
For any reason you have or will move to several sites than the one you started with for selling products and services, there can appear some complications in addition to benefits. These complications can be an overload of inventory to store and organize, increased need for staff, unsupervised stores, and so on. If not immediately looked at, these troubles can cause you to lose numbers and shutting down the store for good. In order to keep your work flowing and your additional sites not hurting your original one, below are some essential tips every multi-store owner needs to administer ASAP:
Create a Communicative Team of Experts
A workforce will be an essential thing you will need to help run your overload of work and sites. Obviously, this cannot be achieved overnight. You will need responsible and trusted people to help you look over the stores and manage Multiple WooCommerce Stores when you're not available. The best advice in this area is to hire people close to you and train them to work alongside. Engaging people in the middle of the process or after establishing the sites can make for uncertain grounds. Also, it'll be best not to get freelance help to run one of your websites.
Make your hires sit close to you and do your work. Provide the team with consistent training and keep them happy in the process so that they never think of taking some out of your inventory. Make communication proprietary in your workforce with daily meetings and friendly information sharing to keep up with the success and ability of the stores.
Choose a Single Platform for All Your Inventory Needs
Every store, online or brick and mortar, needs inventory; however, when you have several stores, the number of products for selling needs to be increased. It can become hard to track down and organize when there are several products of combined sites in different places. For this purpose, you need to get a system for inventory storing and evaluation for all stores in one place and a secure means to update and transfer products whenever the need arises.
Make sure that this platform also provides information on the precise amount of inventory, needs of all sites, allocation of each and every product, and a lot more. Woocommerce has been introduced to the online retail world since 2011 and has helped several online merchants find their place in the market. This is a WordPress production that helps WordPress store owners gather all their data and perform important functions under one plugin.
You can get several software for managing your online store or hire one solution for all, as Woocommerce. Look for websites like woomultistore.com on the Internet that have everything you need to track your inventory for multi-store and keep up easily.
Evaluate and Supervise the Stores Regularly
Your stores need your utmost attention and supervision with daily visits. These regular visits must evaluate the running of each site. You must check your websites from a customers' point of view and identify any problems or inconsistencies with quality and control. If you have successfully appointed separate managers for all stores, you must check their presentments with everyday communications. You can hire a party on the outside that can evaluate your site for you or download a program that uses inputs from you to assess the site to be up-to-date and client-friendly.
Implement Workable Procedures for All of Them
As a multi-store owner, you will want all your sites to work in a similar mechanism and exercise comparable procedures. These procedures that help a site run regularly and in the same pattern can be related to customer service, security, transactions, and much more. Establish some lenient and encompassing SOPs over all your channels and make employees and managers follow every policy carefully. It would also help to hire someone specialized in the field to provide you with the information on general procedures and plans each site should have and others that can outline them as leading businesses.
Store Information through Cloud
Cloud is a protected and vast online space for storing data and files related to business. There are several vendors on the Internet that provide this service with varied specifications to your needs. Make sure to choose one that has a vast population and drills broad security measures for the safety of your data.
Hiring a cloud service means that you can store all your information relating to your sites in one place. Running multiple sites will make you have data all over the space that will be difficult to control and identify when in urgent need. Be it essential licenses, product information, employee data, or anything else related to your stores, you can find it in the cloud with one click. Moreover, the vast copies of data will be easy to store than in the minuscule space of a computer, and you will always have access to them even if the data in the system is lost.
Market Collectively
Multistore or no, a business can't reach the preferred heights these days without the right amount of advertising. And as your stores are online, you can advantage from digital marketing big time. You can take the assistance of several marketing techniques online, combine them, and form a realistic and productive strategy for your online stores.
Begin by including content in your site and don't be limited to any one kind of material for marketing purposes. Also, get good SEO in the system that can help you rank on the first page of Google. Other than these, you can use tags and Meta descriptions with integrating a blog that can raise the bar high. Include different strategies that can help you establish easy advertising over all your sites and are easy to keep up.