A Beginner's Guide to Know Salesforce Sandboxes and Editions in Depth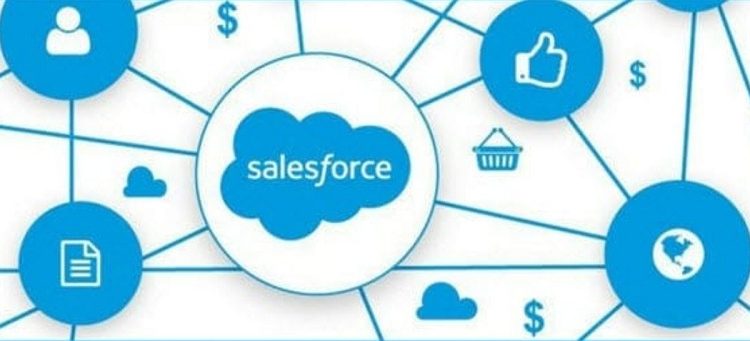 However, it is much easier if you know the basic concepts of Salesforce and its editions. If you don't take up a salesforce training from a revered institute, which specializes in the domain. It may be just the terms like sandboxes, etc. which may be troubling you. Even though they seem to be similar but confusing, it is actually not. Salesforce helps in rectifying the errors which help in making CRM more effective and ad
If you are new to Salesforce with a new implementation at your organization, then it may be a bit confusing for the beginners to get used to it. However, it is much easier if you know the basic concepts of Salesforce and its editions. It may be just the terms like sandboxes, etc., which may be troubling you. Even though they seem to be similar but confusing, it is actually not. If you are eager to know about what Sandboxes and Salesforce Editions mean, here we will discuss in a bit more detail about those to make things easier for Salesforce beginners.
About Salesforce Editions
Any organization trying to implement Salesforce or migrating to Salesforce CRM needs to choose an appropriate Salesforce edition based on your business type. In each edition, there are a customized set of Salesforce applications, and features come packed to serve certain purposes. As of late, Salesforce offers about seven editions which are:
Personal Edition
Contact Manager
Enterprise Edition
Group Edition
Professional Edition
Developer Edition, and
Unlimited Edition.
For a user who is on Salesforce, it is essential to know which Salesforce edition you use to know its features. It may mostly be available if you check the title of the browser tab in which Salesforce is open. If you find a tag like Unlimited Edition, it indicates your box is of official 'Unlimited Edition.'
About Sandboxes
Another big feature of Salesforce is that it allows the users to create more than one copies of your organization at different environments to serve different purposes for testing, developing, and training, etc., all of which are done without compromising on data and applications on your Salesforce production org. We call these copies Salesforce sandboxes, which are almost identical to the production org of your Salesforce suite. There are four different types of sandboxes offered by Salesforce now as:
Developer
Developer Pro
Partial Copy, and
Full Sandbox.
The first one as Developer sandbox is a typical sandbox configuration, which is the primary sandbox meant for coding and testing the Salesforce applications to be done by a single developer. This sandbox has a data limit of 200MB and an additional file storage capacity of 200MB.
Next option is Developer Pro, which is the sandbox that allows special configurations for coding and testing, again for single developers. It has a higher data limit of 1GB with an additional 1GB file storage also. So, it is more or less like the Developer sandbox itself, but having more space and higher data limit.
The Partial Copy sandbox contains schema and add-on data of production box, i.e., all objects, dashboards, reports, documents with attachments. The data limit is of 5GB, and there is also another 5GB storage limit on this. Partial copy sandbox is meant for specific uses as technical or business purposes around the schema and data subsets. So, it requires a sandbox template which outlines the unique set of data and object requirements to create Partial Copy Sandbox.
The last option of Full sandbox is the true copy of the production environment which contains all data and schema. This has the same data limit and storage space as of the production box.
The users of Flosum.com Salesforce applications can identify a custom set of features which the users can choose for their organizational production box and sandboxes and copy this production box to perform the coding and testing of Salesforce apps.
How to check for Salesforce Version?
The existing users can use the below options to verify the version of the Salesforce you are one.
Option #1: Just hover the mouse over the browser window on which your Salesforce Tab is open. The Salesforce edition usually gets displayed over the tab.
Option #2: You could access the Setup Page to check it out. To reach there, take the homepage of Salesforce Administrator Account and click on the User Name > Setup. You can also find the Administration Setup on the left-hand side of Setup page to check the Salesforce version.
Custom creation of a sandbox
As we have seen above, you can create sandboxes for Salesforce to copy the metadata from the production org to the sandbox org. Sandbox creation is possible for the Salesforce Classic and Lightning Experience versions. This feature is also available on the Professional, Unlimited, Enterprise, Performance, and Database.com variants.
User permissions needed for Sandbox creation
| Action | Permissions needed |
| --- | --- |
| View sandbox | View the Configuration and Setup |
| For creation, refreshing, activation, and deletion of the sandbox | Manage Sandbox |
Creating Sandbox
From the Setup, use the Quick Find box to find and select Sandboxes. Click on the 'New Sandbox' tab. You have to first provide a name with maximum ten-character limitation and also an appropriate description for the new sandbox. While choosing a Sandbox name, always makes sure that you keep it relevant to the purpose of the sandbox, i.e., QA, etc. It has a character limitation as Salesforce appends the newly created sandbox names to the usernames in a typical sandbox environment. So, names with fewest characters make it easier to enter.
Next, you may select the sandbox type you prefer. If you fail to see any sandbox option for your purpose or you end up with something which needs additional licenses, you may feel free to contact Salesforce to find out appropriate sandbox options for your org. If you are trying to keep the number of sandbox purchases to a minimum, you still need to match this number to that of you have purchased. Say for example, if there are two Full sandboxes and you purchase just one, it isn't possible to create any Full sandbox. So, instead of doing this, you can use covert a Full sandbox purchases to a smaller one like Developer or Developer Pro sandbox based on which types you need.
Once the appropriate Sandboxes are created, you can next choose the data to put into your Partial or Full Copy sandbox. Also, remember that Salesforce changes the sandbox usernames automatically.