5 HTML Courses For Beginners to Go From Zero to Hero in Programming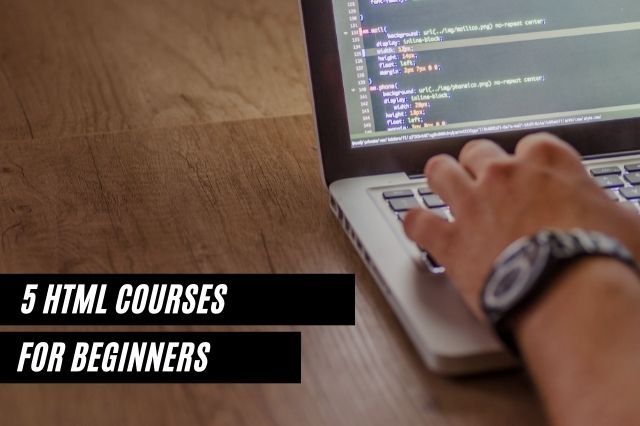 Hey gyus in this article I am going to tell you about 5 HTML Courses especially for Beginners that will help you to learn HTML in an easy way.
HTML (HyperText Markup Language) is the foundation of the web. This language is used to tell a web browser what each part of your site should be like. Namely, it allows you to refine headers and paragraphs, images, links, and many other elements so that the browser can organize and structure the web page right.
We bet that many of you have heard about it. But have you ever wanted to become proficient in it yourself? If yes, continue reading to find a list of the best courses. And, if not, let us first tell you a few words about why it matters.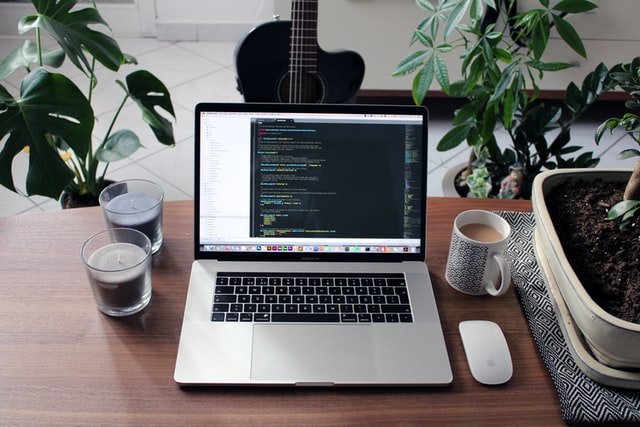 Why Do You Need to Learn HTML?
If you are a future web professional, there is no need to explain the importance of acquiring this skill.
But, what if you are not a developer, designer, or any other IT specialist? Although it is hard to undervalue the importance of coding skills for modern business, if you are not directly related to this industry, it is quite natural to wonder why in the world you even need to learn HTML. This may surprise you, but you still need it!
How can it be of help to you? Apart from building and designing websites or separate pages, the knowledge of HTML can also enable you to tweak existing sites, create stunning newsletters, design excellent emails for clients, and do so much more.
After all, acquiring this skill gives you an additional line to add to your resume. It's always good to have something to impress the potential employer and build a more successful career. Thus, even if you are not exactly a coding specialist, it still makes good sense to devote some time now to learn this skill.
So, go ahead and use a professional writing service to ask "help me write my research paper" and devote the free time to studying HTML. And now, let us tell you about the five best HTML courses for beginners that will help you on this path!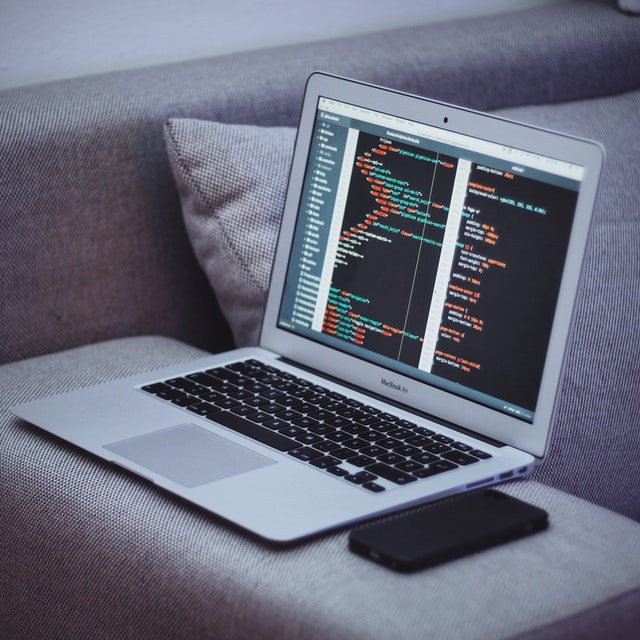 1. Zero to Mastery Course by Udemy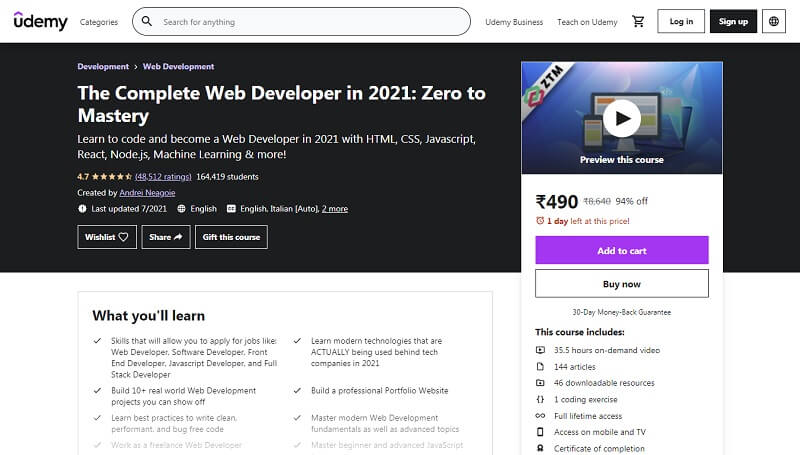 The first option on our list of best HTML courses for beginners is this course provided by Andrei Neagoie, an expert in a variety of languages working in Silicon Valley and Toronto.
What makes it the best? It is very thorough and comprehensive. This class covers a wide range of topics from a comprehensive introduction to HTML to blocks dedicated to other languages. At the same time, it also offers many hours of practice, applying the gained knowledge to create various projects. It takes a total of 26 hours to complete. Students are expected to commit 3 hours every day to study, which is a bit intense, but it is well worth it!
---
2. 50 Projects in 50 Days by Udemy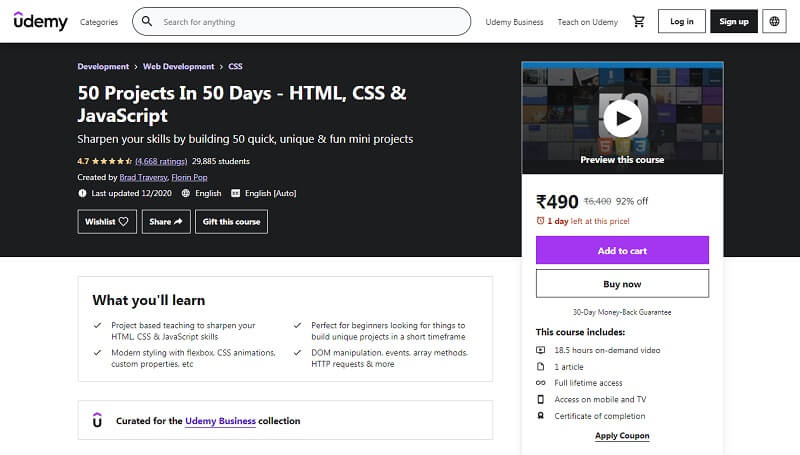 Another option presented on Udemy is devoted to HTML, CSS, and JavaScript. As the name suggests, while completing this course, students will not only learn the basics but also create as many as 50 projects. Initially, it was meant for beginners, but even if you already know the basics, you will still find it useful!
The main benefit is that this option focuses on delivering a hands-on experience. 50 Projects in 50 Days is very heavy on practice and, thus, it can help students get brilliant results in only 50 days.
---
3. Basics of Web Development by Coursera

The next option for beginners is the course called Basics of Web Development that is available on Coursera. Like many other classes we are talking about, it doesn't focus exclusively on HTML but also introduces students to JavaScript and CSS, which means you can get even more benefits from it.
Apart from the all-encompassing program, it is worth mentioning that this option was provided by the University of Michigan, so it is taught by actual lecturers and professors. This fact alone indicates the high quality of this option. And, apart from that, you should know that it has already been completed by 20,000+ students and received a fairly high rating.
---
4. Web Design for Beginners by Udemy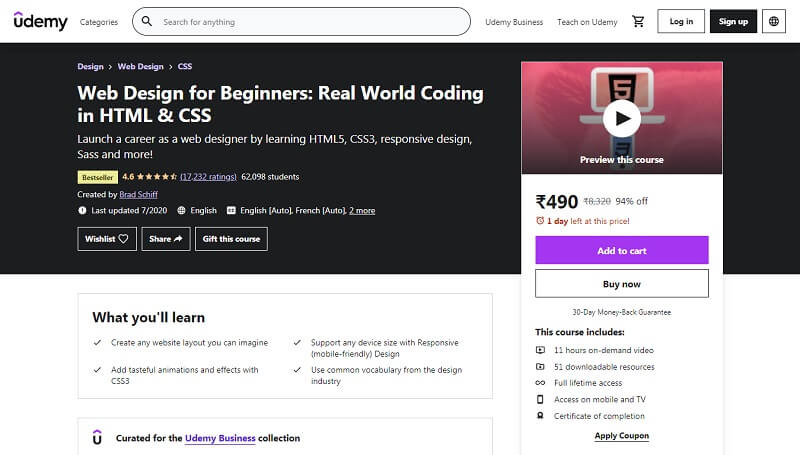 7Another opportunity worth considering is the Web Design for Beginners class available on Udemy, which will teach you the basics of real-world coding and help expand your skillset. This option is presented by a professional and recognized web developer Brad Schiff and it focuses on equipping beginners with ample knowledge, skills, experience, and other tools beginners need to go from zero to hero.
Although each option on this list has been already tested with time and thousands of students, Web Design for Beginners has one significant benefit over them all. The students of its founder, Brad Schiff, land jobs in Fortune 100 companies and are considered to be industry-leading specialists. That's the main indicator of the quality of this class.
---
5. HTML5 Fundamentals by Pluralsight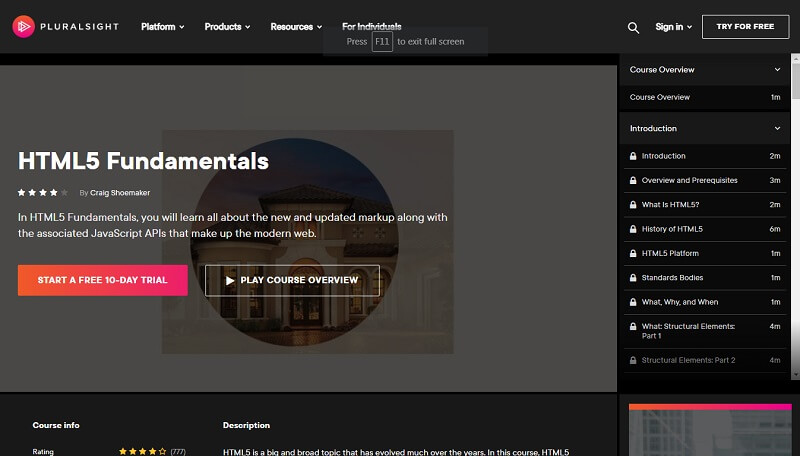 Finally, one more opportunity you have out there is a course by Pluralsight that helps beginners master HTML5 from scratch. It is taught by an experienced instructor and a known developer Craig Shoemaker.
Unlike other classes mentioned on our list, this one really teaches you HTML from the ground up, starting from its history, to discovering different areas of API, and all the way to dealing with out-of-date browsers and mastering browser support.
---
The Bottom Line
Whether you are planning to be a web developer or are looking into other professions, in the 21st century, the knowledge of the web development basics will definitely give you an upper hand. Thus, if you want to impress potential employers and expand your career horizons, it is really worth investing your time and money into acquiring this skill.
Hopefully, after reading this article, each of you will be able to find some great HTML courses for beginners that will meet your needs and expectations. Each option on our list is worth attention. So, all that is left for you to do is to compare different opportunities and make the best pick!