SEO Tips For Food Bloggers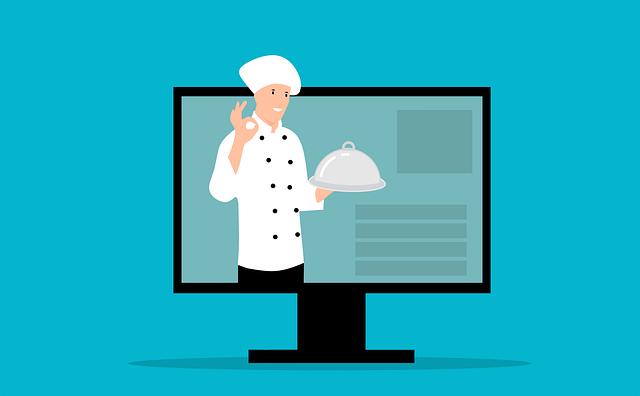 Did you know you could make your much-loved desserts like Oreo cookie cheesecake or your creamy homemade vegan ricotta cheese popular? That too in few minutes with a click of the mouse? Yes, with the help of food bloggers and proper optimization. Food blogging has stupendous growth.
It has created great competition for ranking websites in prominent search engines. Suppose you face difficulty in ranking your cooking websites. Don't worry! Are you a food bloggers pro with rich, informative content?
Today we present you some top SEO tips to nail your strategy for food blogs. Then, there is a need for efficient SEO practices for better engagement and ranking. It will help in enhancing the visibility of the website and rank better. So let's begin.
1. Stick to the Basics of Search Engines
Understand the on-page and off-page SEO techniques. It will help you to improve the readability of your food articles. It will guide you with the appropriate keyword planning and compactness of URLs. Pay attention to build backlinks. It will enhance your interactivity and gain good exposure. Insert relevant meta titles and descriptions.
Perform an SEO audit to check responsiveness and website speed. Personalization should be the focal point of your blog. Tailor the content for the audience. Make sure you list out points that make your blog unique and stand out from others.
These cues help search engines to determine your engagement and conversion rate. Invest time to include a lot of compelling information on your website. It will boost the sharing of your content on various social media platforms.
2. Long-tail Keywords
Everyone's got a cheese pasta recipe, but what makes it have the edge over others? The answer is long-tail keywords. You have to come up with some creative solutions to stay on top of the game.
There is enormous competition around core keywords. Some people will search for a doughnuts recipe and click on the first result. Certain segments search or browse to meet their specific criteria, like specific ingredients. For example, there would be searches for "eggless doughnuts recipe with no yeast."
These are the exact long keywords or phrases to pursue some traffic. They bring a better conversion rate. It is because people who use them know what they want. They help to optimize the websites. Useful for different categories of searchers, as they are more specific.
It allows you to be more targeted towards your content strategy. It helps to reap the benefits of the contextual strategy. They are more conversational and an essential ingredient for SEO strategy.
The bottom line is, long-tail keywords are essential for the future of your website or blog.
3. Consider Your Site's User Experience
Quality long-form content is valuable. It helps search engines to differentiate food bloggers and recipe aggregation sites. Some viewers get annoyed. It is because they end up scrolling with the popups their way. It is important to refine the user experience.
Add anchor links at the beginning of the content. It gives antsy users the option to navigate to the respective page of the recipe. User engagement affects your SEO rankings. It is through various user engagement metrics and algorithms. It plays a pivotal role in improving organic search marketing performance.
Google's algorithm takes user experience into account. Make sure you are testing the usability, loading speed of the website. You can perform various tests like performance testing, web testing, and interface testing. These tests enhance SEO efforts.
4. Embrace Voice Search SEO
How many times did you say "Hey Google" today? Well, you are not the only one. Voice search is on the rise. We approach the mobiles, smart speakers with questions to seek answers. Content not optimized for voice search can impact ranking.
For example, if your food blogs are not optimized, you're missing out on a lot of traffic. Voice search is mobile-friendly than ever before. Website content optimized for mobile use will bring good results.
You will be the first to offer smart assistant and voice search suggestions. It will enable search engines to push your website to rank higher.
Tech giants are adopting this shift of having optimized voice search. So it's your time to set your sails and sweep many interesting benefits.
5. Have a Fast Website
Search engines are pushing website owners to improve the speed of the site. Speed is a major ranking factor. Slower pages don't make under the list of top 10 websites or blogs. Look out for various audit tools.
Fix up issues with CSS and Javascript. It will speed up your website. Opt for caching plugins for the website or blogs. It allows you to configure Javascript files. Optimize your images via WordPress, which helps in reducing image load times.
Fast websites grab more eyeballs on your content. It will lead you to have a cutting edge over others. Optimize images by reducing the image dimension and photoshopping. Track your bounce rate and page load time. It will help you to enhance your website and better serve your visitors.
6. Create Content Smartly to Engage with Users
The authenticity of the website depends on word count and engaging content. You must be wondering how to write long blog posts for food bloggers. It is simple. Let us understand with an example. While writing about a cheesecake, you can explain the various calorie diet intakes.
Present some interesting facts- it is a custard pie with a crust and not a cheesecake in the American style. The length of the article should meet the credibility criteria of search engines.
Come up with influential posts which allure your viewers. You can include research studies and intriguing facts on various foodstuffs. Engrossing content can captivate the viewer's attention. A reliable word length of a blog post ranks higher.
7. Focus on Share-Worthy Information
You can consider picking trendy recipes and eateries to write your posts. It will help in driving more traffic and engagement to the website. Be specific to the tasty delights of your niche. Focus on publishing food items that have more cultural significance and authentic value.
Add impressive call to action, integrate fusion of food with catchy titles. Such titles help you increase the click-through rate. Respond to their queries, interact with them.  This will enhance user engagement.
Add succulent and appetizing recipes to enhance the user experience.  Make links for social sharing at every image, graphics, and video. It is to gain more exposure and offer a novelty experience.
8. Use a Recipe Plugin
Do you know, Google likes to read "structured data," and recipe plugins help you achieve it in your post. Structured data is a way of organizing the layout of your recipe. Components like pictures, videos, and images are important. It enables search engines to rank the blogs higher.
Structured data enables you to make it easier for search engines to read your content. It will allow the snippet to display photos, ratings, and many more. You can use Google's structured data testing tool. It determines the compliance of standards and practices.
A plugin leads you to WordPress. It will specify which parts need markings of structured data.
9. Keep up with SEO Titles and Meta Descriptions
Every single recipe or post should have an SEO title and meta description. They are featured along with relevant long-tail keywords.
Add compelling meta descriptions. It will make your title click-worthy. It is important as people read the description and frame their impressions.
Write an engaging, accurate, and relevant meta title /description. It will convince people to click on your website. They are super important from a marketing perspective and on-site SEO.
Compelling meta descriptions have the power to raise click-through rates. It will enhance more traffic to the website. They are essential for search engines and viewers.
10. Boost Related Content with Internal Linking
Search engines use internal links to discover new or advanced content. They aid the flow of PageRank around the site. More internal links, higher would be the PageRank.
It acts as a signal to the search engines about the relative importance of the page. It helps crawlers to understand your site structure. Users will have an easier time navigating their way and finding their respective information. It aids search engines in understanding and ranks your content better.
Linking to your content is a great way. It transforms a one-time visitor into a repeated visitor. It helps in user engagement and novelty user experience. You can customize and sort the number of internal no-followed links. Internal links help you to appeal to your visitors further.
11. Stay Ahead
It is important to stay ahead of your calendar. Circulating season-specific content earlier is helpful. It gives you better insights into SEO practices. SEO is a long game. It takes time. It requires effort and time to perform optimization and rank the content.
Perform all the guidelines effectively. Incorporating specific plugins and tools will enhance your blog performance.
It might take time for you to settle into a rank that you want to achieve. Following small tips, you can :
Boost traffic
Enhance user engagement
Improve site performance
Improve user experience.
Enhances visibility and rankings
Creates a better visitor experience
12. OptimizeYour Images
One of the best parts about a food blog is seeing those mouth-watering food images. But did you know that most viewers wait only for 3 seconds for a website to load?
It is important to create an impression within a minute. There are ways to ensure that photos load quickly as possible.
First, you can upload them in the WordPress library at the correct size. Second, you can export your photos to JPEG format. This is the best file format. It helps to compress your images or photos. It helps in maintaining the quality of the image. It is important to perform image SEO. Reduce the size dimension of the images to load faster. Apply descriptive file names, alt tags, descriptions to your pictures.
Create Pinterest images. It is the best way to show the best features of your recipes. It will enable you to reap the benefits of Pinterest SEO.
13. Use Appropriate Keywords
Most food bloggers feel if they could know about SEO back then, they could publish SEO-optimized recipes earlier.
You can choose keywords for recipes that people are looking for. You need to include good keywords to enhance organic search traffic. Choose long keywords. You can opt for the best and affordable keyword research tools or plugins. It is important to learn the basic keyword search.
They help in boosting organic traffic. Some tools are a game-changer when it comes to food blogs. There are various cost-effective options to boost the keyword search. It is important to do keyword research according to your niche.
14. Incorporate SEO Guidelines
To allure more organic traffic, it is imperative to perform SEO. You need to understand Google policies and essential white hat techniques. Focus on writing high probable click titles and meta descriptions.
Perform A/B testing to enhance readability. Incorporate words like "expert advice" to gain more attention. Keep URLs tidy and make your website faster. Optimize images, make your permalinks concise and impact.
Use friendly keywords, optimize voice search features. Consider linking high authority sites with your blogs. Select keyword smartly to ensure localization of SEO strategy. It is necessary to incorporate these guidelines. It helps to boost traffic.
You should Use limited plugins to maintain website design performance.
We have come up with some smart SEO tips essential for food bloggers. We hope you find it useful. It will spice up your content like your featuring schezwan noodles, arrabbiata pasta, and spaghetti Aglio. Your followers are in for a treat, we promise.
SEO for food bloggers FAQs
Q1. How Can I Increase Traffic to My Food Blogs?
There are a lot of ways to increase or enhance food bloggers traffic. In the parlance of marketing, content is your product. Moreover, you being a food blogger, need to update your content according to the niche. Have a high calibre and good quality content.
In the end, your viewers need to get major takeaways. Viewers need to gain powerful insights from your blog.
Your aim to keep growing the number of regular returning customers. Add engaging content to the food bloggers. Insert a required call to action to make it more alluring/ engrossing.
Q2. How Do I Get Original Backlinks for My Food Blog?
Always focus on link building. Getting backlinks from other websites improves your SERP linking. You can get backlinks from guest blogging/ guest posts and forums.
These are two genuine ways to build backlinks. Building backlinks and implementing SEO practices would drive better results. Backlinks remain as one of the ranking factors in search engines.
You can earn backlinks via
Resource link building
Broken link building
Digital PR
Q3. How Can I Create Engagement for My Food Blog?
There are plenty of ways to create engagement for your blogs. First, you can create high-quality content. Whether it is the quality images, quality articles, make sure you give the best. Build your community. They work as marketing pillars in your promotion. Ask questions, present interesting facts, and come up with some bonus tips in your articles.
Q4. Is SEO a Good Technique or a Good Feast for My Blog?
In the present era, SEO is crucial for every website. They make their websites visible for higher reach. It is suggested to follow SEO tips if you aspire to rank your website higher. They help in enhancing user engagement, website performance.
In the world of online reality, search engine optimization plays a pivotal role for every website. We hope the points listed above have brought you a clear picture. We understand that creating a food blog can be a daunting task, but you can improve your blog performance with the help of the above tips. Are there any SEO tips for food bloggers we missed? Let us know!