10 Tips To optimize the website For SEO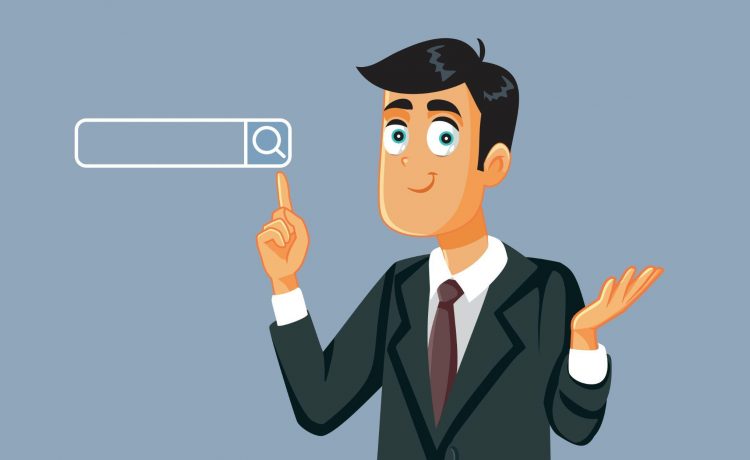 If your website isn't optimized the website for SEO, you could be missing out on some serious online marketing opportunities. Nowadays, online marketing is almost exclusively based on SEO; there are, of course, other aspects to it, but it's fair to call SEO a central pillar of any good online marketing strategy. With that in mind, now is a very good time to start the optimisation process for your site if you haven't already. Here are 10 tips to help you optimize the website for SEO.
1. Links are everything
You should be looking to build your site with both internal links and backlinks in mind. Internal links are self-explanatory; they're links within your content that lead to other pages on your site. Backlinks, however, are a different kettle of fish. These are links other platforms provide to you, so you want to obtain them as naturally as possible. It's fair to say SEO backlinks are one of the foundations of building a site for SEO, and you can achieve them through quality content, site speed, and more.
2. Write engaging content
Your content should be at the centre of your SEO strategy. Without good content, all of the best SEO practices in the world will go unrewarded. Content should be engaging, relevant, and well-written, with short sentences and good formatting and structuring. All of these things will help Google and other search engines to rank your website. Draw up a list of best content practices and make sure any bloggers or writers you employ adhere to them at all times.
3. Emphasise user experience
When a user lands on your site, it will take them somewhere in the region of 50 milliseconds to form an opinion about it. As you can see, you don't have a great deal of time to impress them, so you need to make sure your site is immaculately designed. Good visual design means users will spend longer on your site, which is good for SEO; even if you don't actually track "dwell time", people spending longer on your pages means they might be more likely to click around the site, which increases your pageviews elsewhere.
4. Make your site load quickly
Since you have such little time to impress a user, it's vital that your site loads quickly. Ideally, a page should take between 1 and 2 seconds to load completely. It's acceptable for it to take just a little longer if it's a content-heavy page, but if your page takes longer to load than 2 seconds, you should expect a pretty high abandonment rate. This goes for mobile as well, where users won't spend very long at all waiting for your site to load before they go elsewhere.
5. Use responsive design
SEO isn't just about optimising content. It's also about making sure your pages load equally well across different devices. This is because a lot of web traffic comes from mobile devices nowadays; users are accessing sites on their phones more than on desktop computers in many cases. The importance of your site loading quickly and feeling good to use on mobile phones should, therefore, be obvious. Always keep the responsive design in mind when designing your site.
6. Use images and tag them properly
If your content doesn't contain images, it's time for an overhaul. This is a vital element of optimising your site for SEO; images will help people find your content, as they may be searching for pictures when they find you instead of text. When you include images, be sure to fill out their alt text values, as this can massively improve your chances of being found in a Google search. Keep images relevant, and always be thinking about how you can include them in content.
7. Focus on evergreen content
Many websites focus on simply picking up transient users with news stories and headline-grabbing content. You should think differently. Evergreen content may not bring in the numbers immediately, but over time, it will perform consistently for you, bringing in users who need to know the answer to the questions you're addressing in the content. This type of content inherently doesn't focus on the zeitgeist, but rather questions people will always need to be answered.
8. Implement a comments section
A dead comments section – or, worse, a total lack of comments – can lead users to believe your website has been abandoned. If you want to bring in users, implement a comments section and encourage those who are reading your content to comment on it. Ask for their thoughts using CTAs (calls to action) and get their opinions on the points you've raised in your article. Healthy debates are great for SEO, if only because they show users your site is very much alive and thriving.
9. Use ads tastefully
We understand that many websites depend on ad revenue in order to make their money these days. It may be an unfortunate reality of the online marketing world, but ads are here to stay. That doesn't, however, mean that you should bombard users with them as soon as they land on your page. Try to implement ads tastefully. Frame the content with them, but don't constantly interrupt it, as this will lead to frustration and a high abandonment rate.
10. Don't keyword-stuff
If you know anything about SEO keyword usage, you'll probably know it's one of the most important things to do with your content. However, this doesn't mean you should liberally sprinkle keywords throughout your content, metatags, and description with abandon. Quite the opposite, in fact; doing so will get you blacklisted by Google, which will see what you're doing and rank your page lower as a result. Hit keywords in your content, but don't overuse them.