How Easy Is It To Use Online Merge PDF Tool?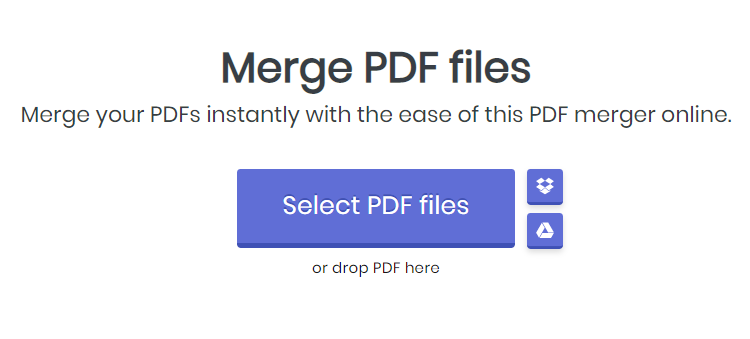 It is better known than PDF is an important format for storing and sharing text, graphs, and images based data nowadays. In this age of automation and the internet. We know that PDF is equally important for students, teachers, scholars, office workers, and even writers. This is as we read New York bestsellers in PDF format as well.
PDF is very reliable when it comes to printing, as it is reluctant to editing and print the file as it is. Owing to the reluctance of PDF format to editing people use many other formats for storing and sharing their data. As to edit a PDF file proves itself very expensive and tedious for its users. There are many problems related to PDF files one of them is a merger of two or more than two PDF files into one PDF file.
For instance, if you are writing something on daily bases and storing it in different PDF files at the end you want to merge all your data in one PDF file here comes the demon. However, Do not panic, such problems are any more expensive and time is taken due to this tool (Merge PDF). This MERGE PDF Tool is the perfect and easy way to get your job done in no time. 'Merge PDF' is very efficient and easy to use and easily available tools from every part of the universe.
User-friendly GUI (Graphical User Interface) gives you a kind of bonus and puts a smile on your face while you using it. Moreover, there is no need to download and install anything on your device, all you need is to upload or select as many files you want and with one click, and you are done with it.
In addition, no login is required which saves your time as we care for every bit you. To sum up, 'MERGE PDF' is easy to use, free of cost. This tool is user-friendly tool to merge as many PDF files as you want into one single PDF file.
How To Use 'Merge PDF'
This Merge PDF is very easy to use online tool that allows you to merge you multiple PDF Files into one single PDF file. You can also use split pdf tool to separate multiple pdf pages into different pdf files. There are three options from where you can choose your files to merge into one single file, either you can select a file from Dropbox, Google Drive or from the hard drive of your device. Choose your file randomly as this useful tool allows rearranging of file by just pick and drop. You can choose files from Google drive, dropbox and permanent memory of your device at a time.
Once you choose all of your files and make sure. Now you have arranged your files as the result will show the same sequence of your files. After these two to three simple and easy steps you are ready, just click the 'Merge to PDF' button. Time taken by the merger of files into one singles file depends upon the internet speed. Also it depends upon number of files you have chosen for a merger.
Recommendation
Due to the vast use of PDF files in every field of life, and reliability of PDF files, PDF is need of the hour and one sees it everywhere. Conventionally, organizing files in PDF was a tiresome task. But now it is not a headache anymore. By the use of simple tools. You can easily d whatever you want with your PDF file. Ignoring PDF is not the solution, and we serve you from every perspective in this regard. Therefore, it is highly recommended to use PDF and leave us to tackle the dragon for you.