Referral Program: Be Friends With Brands!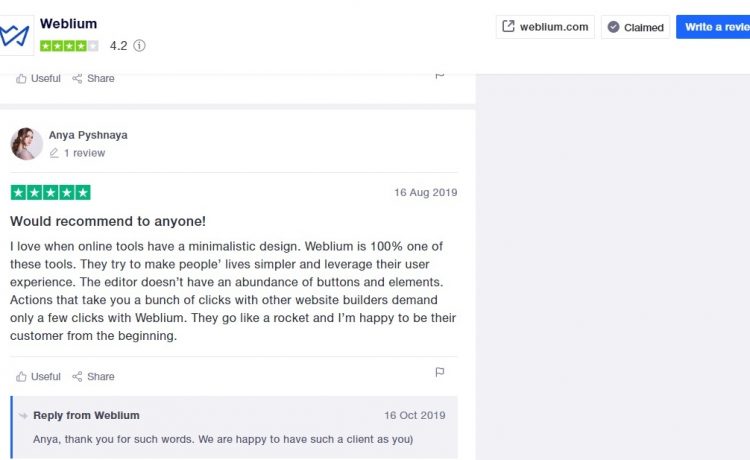 When you offer exceptional products/services to your customers, they will be impressed and recommend you to their friends. That's how modern businesses get quality referrals and increase their customer base. Alienable survey shows that 85% of small businesses rely on word-of-mouth referrals as they are the best way to acquire local customers.
Referral programs are not only a great opportunity for businesses to grow – it is a chance for people to get something useful in return for recommending brands to friends and relatives. If you're interested, we recommend that you become a member of one of the many beneficial referral programs!
Now we will tell you more about what referral programs are, how they work, and how to choose the right one.
What is a referral program and why is it profitable?
A referral program is a way of cooperation between a company and its customer (referrer) that recommends it to people that he knows personally (referees) and receives certain benefits for bringing new clients.
Both partners benefit from each new attracted customer who performed the required action (signing in, making a purchase, etc.).
How do referral programs work?
Referral programs imply the use of special referral links, that bring the referee to the landing page and allows you to identify this person. The referral fee is paid by the company, creator of the referral program. Why do referrals mean a lot to companies? Because people often act when they get advice from their family and friends. According to a global Nielsen study, 84% of respondents in 58 countries say that recommendations from friends are the information source they trust the most.
Why referral marketing is so effective?
1. Companies work with the target audience. If your best friend, that shares the same tastes and interests recommends you a product, it is very likely that you will try it.
2. Trust. Potential customers trust the opinion of a real person much more than any other advertisement.
3. Wide coverage. We chat with dozens of people every day. Only one post on the social network can have a wide reach (up to several thousand people and even more), including those people who are very interested in the proposal.
The main differences between the referral program and affiliate program
You should know that a referral program is a type of affiliate program.
The main difference is that:
with an affiliate program, referrals attract strangers;
with the referral program, referrals usually attract relatives, friends, and personal acquaintances for cooperation.
In the case of the referral program, customers are attracted by the excellent service, after which they want to recommend it to others. And the reward is an additional motivator for them to do that. Referral invitations are all about enthusiasm, emotions, interest, and therefore a higher conversion.
Another important difference is that:
with an affiliate program, partners attract additional customers and earn money on this:
with the referral program, partners recommend the product and receive some intangible reward (additional useful product features & options, discounts, free services, etc.).
Benefits of working with a referral program
no experience is required, even a beginner can benefit from participating in a referral program;
no investments needed, you can start earning today;
free work schedule.
How to choose a good referral program?
analyze the demand for the product;
check out real customer reviews & testimonials;
analyze the benefits you will get from receiving a reward.
For many, referral marketing is becoming the main driver of rapid growth, especially for SaaS-companies. For example, Dropbox created information hype around its services, using t a business development strategy based on a referral program.
The referral programs of such market giants as PayPal, Airbnb, Uber, Tesla, Google, Amazon Prime also had great success.
By the way, today young and promising Saas companies make very interesting offers to those who like their products and who are willing to recommend them to others. One of such platforms, Weblium, a progressive site builder, offers a really interesting opportunity for their platform users.
Given the fact that every business should be present online today, the services of website builders are in high demand, especially the advanced platforms such as Weblum, which offer great features for a lot less money.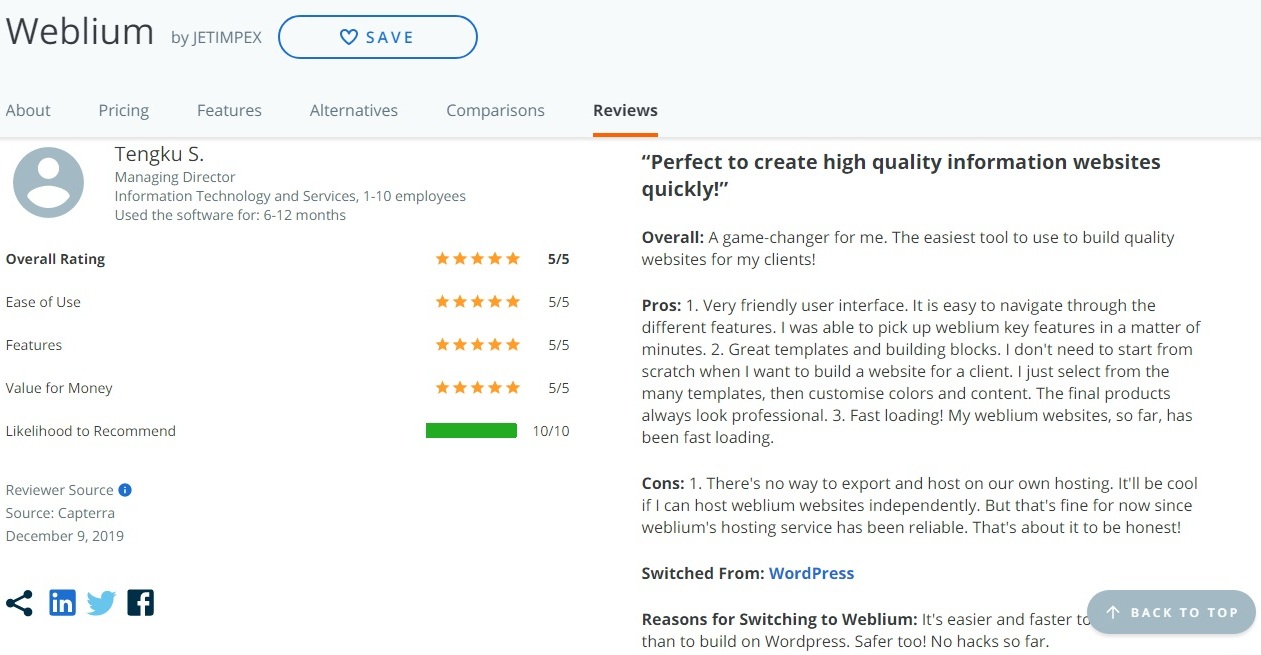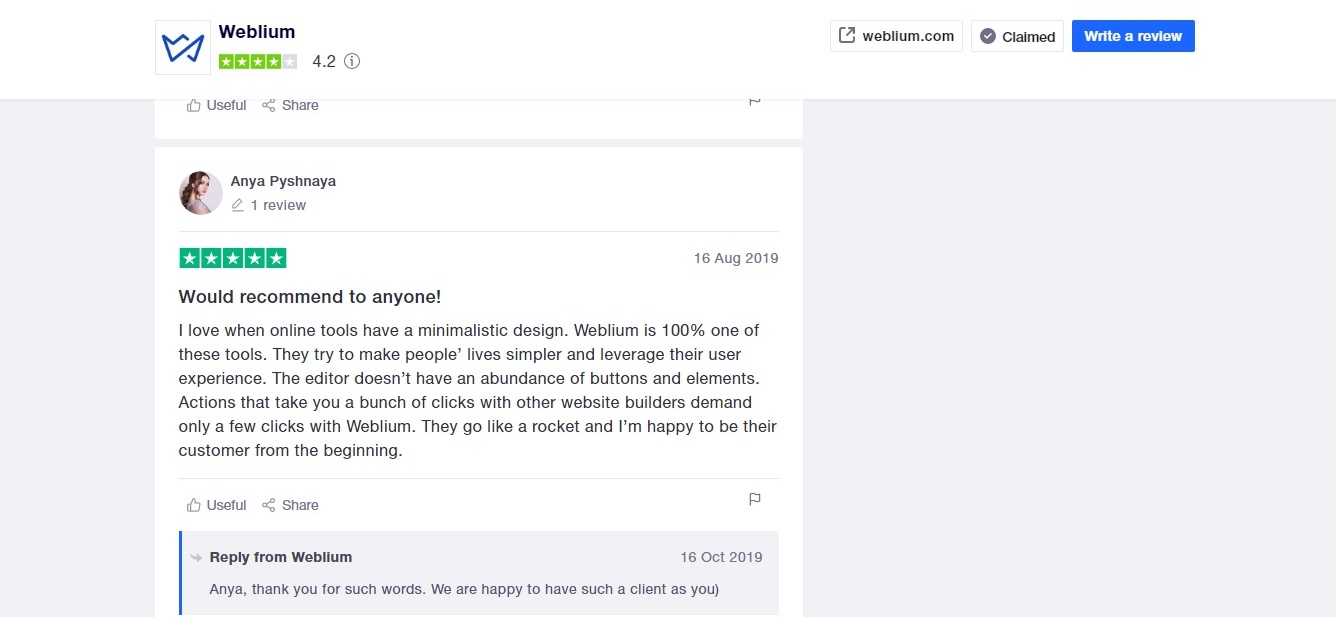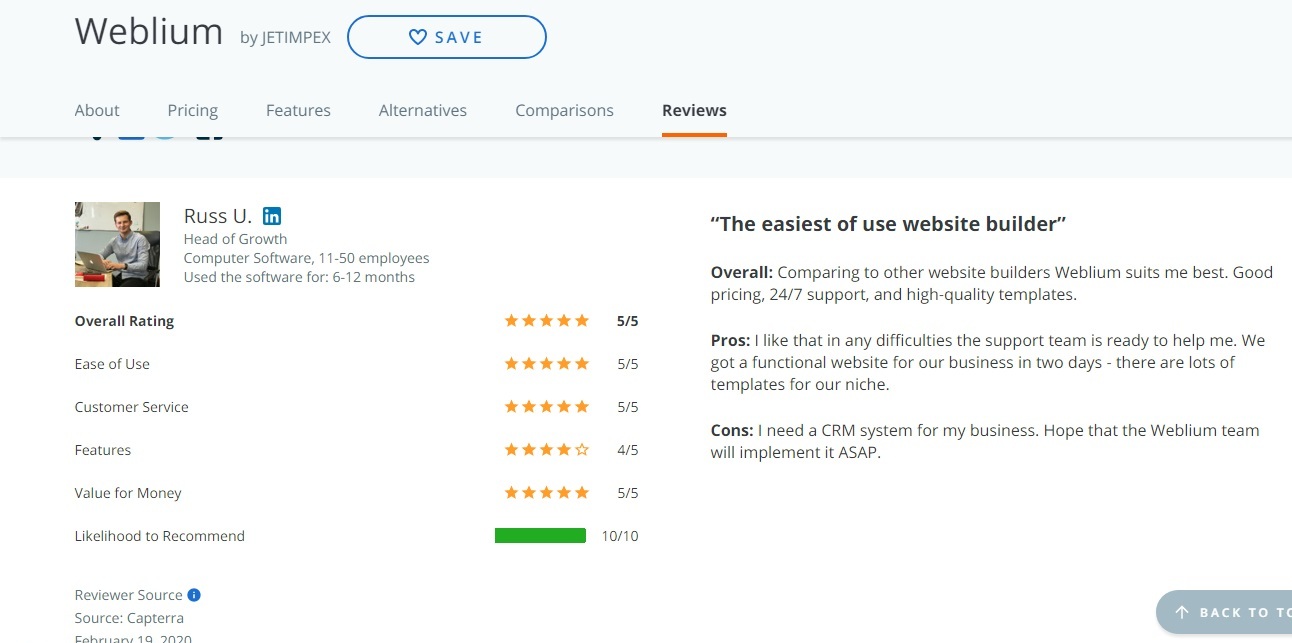 So, as you can see, website building is a very popular service.
We bet you'd heard many great things about Weblium or even tried to create your own website using it. Today, Weblium invites you to become its partner and take part in a special referral program: the only thing you have to do is to invite your friends and then you will get a free Weblium Pro monthly subscription!
Weblium Pro is a modern, effective, and most importantly, a full-fledged solution for business that gives you many advantages, such as:
200+ stunning website templates that are ready to use;
Build-in AI Design Supervisor that ensures that your website design looks amazing;
UNLIMITED Storage that ensures you have enough space;
SSL Security Certificate that protects your data and helps to build trust;
Event Tracking Features that allow you to analyze your website's activity;
Multiple Contributors option that lets your business partners easily edit the website at any time from anywhere they are;
Free Domain For 1 Year which will allow you to not only stand out among other businesses but also improve your site's traffic statistics;
Google Analytics Integration – easily monitor the site's performance, learn how users interact with it, what they like and what they would've improved;
Custom Code Integration that allows you to add an online store with a shopping cart, booking button, calendar, chat and so on to your site;
No Weblium Ads – go on and increase the credibility of your company!
To get all that, you just need to:
Share with friends – use the personal referral code you will get to share your website building experience with your friends. You can invite as many friends as you want));
Encourage your friends to sign up – motivate them to make a site using Weblium FREE plan and then upgrade it to a Pro subscription to receive multiple benefits. Then, both of you will get the special coupon codes to get a one-month Pro subscription absolutely free of charge;
Get your free month – right after your friend makes a payment, in 14 days both of you will get an email with a coupon code for a one-month Weblium Pro subscription, that you can enjoy for absolutely free!
That's it! Grow your business with Weblium!