An Effective Time-Saver for Every Site Owner: WordPress Maintenance and Support Services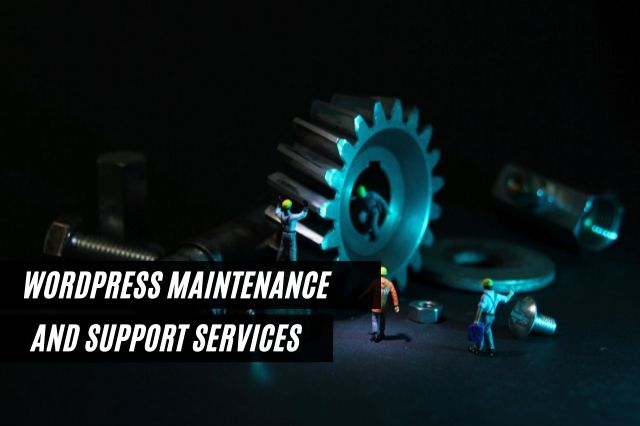 WordPress maintenance and support services are necessary for all organizations, regardless of size or industry. It makes no difference if your company is a nonprofit, sells handmade products through an online store, or offers some creative services.
Technology has come a long way. It increases our productivity, allows us to do monotonous and repetitive work without falling asleep. Perhaps, it will also link us across planets, from Earth to outer space. Our contemporary technology is costly. Nevertheless, it is very critical. Many individuals would probably agree that the Internet is the most ingenious innovation in advanced technology. The Internet has linked us to the rest of the world and provided everyone with a wealth of information that everyone can access at any time. It is considered dangerous for a solid company to exist without the Internet. Almost every firm has a functioning website.
However, some companies are not aware of the importance of ongoing maintenance required to get the most out of their website? After all, this is a fantastic resource that ties your business to the entire world. For this reason, it might be a clever idea to turn to WordPress maintenance and support services.
Why Is It Crucial to Maintain Your Site?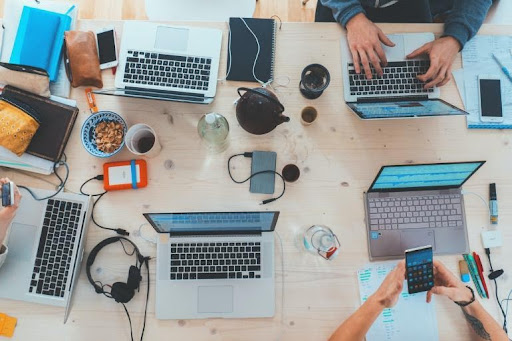 Unfortunately, many people do not realize the significance of implementing frequent security upgrades. We can say the same thing about a long-term site maintenance strategy. While getting hacked is the most obvious risk, there are smaller-scale issues that might occur. There are a bunch of problems that can take place if you neglect to make site changes or just wait too long. These include the following ones:
the integrity of your site can be damaged;

time and money spent for nothing;

ineffective features;

terrible user-experience;

reduced speed.
Top 5 Website Maintenance Tasks to Take Into Consideration
Nowadays, 35% of the web resources use WordPress, and it is not surprising. This platform is suitable for different purposes, including small blogs and huge corporate sites. As a result, we have decided to focus on five website maintenance tasks for WordPress users.
1. Do Not Forget to Backup Your Website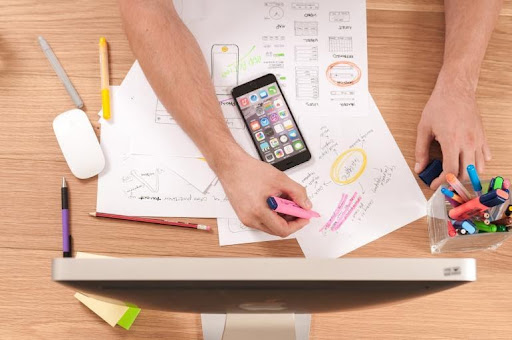 It would be preferable if you decide to back up your WordPress site on a regular basis. And it is possible to do this through your hosting provider. It is also possible to download a local copy through FTP. To cut a long story short, there are a variety of ways to back up your site.
Nearly all WordPress hosting services provide free monthly, weekly, or daily backups. Some of them may charge a price for this service. Anyway, it is something that almost every firm provides. Hosting backup solutions, on the other hand, are not always the best option because hosting firms are exposed to hackers.

Without needing to install a plugin, you may maintain the most recent version of your site on your computer or a USB drive. In other words, make a manual backup of your data.
2. Pay Attention to the Database Optimization
The majority of your data is stored in the WordPress database. It contains all of your blog articles, photos, pages, videos, settings, and others. You must optimize your database if you want to improve the performance of your website. It helps you to declutter and optimize the performance of your database.

In addition to this, you may even improve the performance of your images by optimizing them. Images take longer to load, and this issue might slow down your page. You may look for photos that require reducing in size. It is also possible to search for images that are just too large.
3. Make Sure to Get All the Security Updates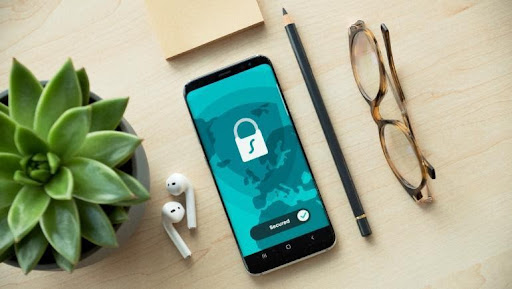 The way you manage your user accounts has an impact on the security of your website. The majority of website owners leave their passwords exposed. Passwords are your site's first line of security against unwanted access. For each of your online accounts, it is preferable if you use strong and unique passwords. Your WordPress website, FTP accounts, and database require a password update. WordPress security experts recommend that you change your WordPress passwords on a frequent basis.

You might get into problems if you install a slow plugin or theme. Installing plugins that are not completely safe is a bad idea. These may include changed code that can damage or gather your data. If you want to protect your website from hackers and other security risks, you should use a reputable security plugin. Many of them can check your site for malware or viruses that may be present in your installed themes, plugins, or core WordPress. If they detect malware, the plugins will remove it from your site right away.
4. Do Not Leave Speed and Performance Checks Out of Your Consideration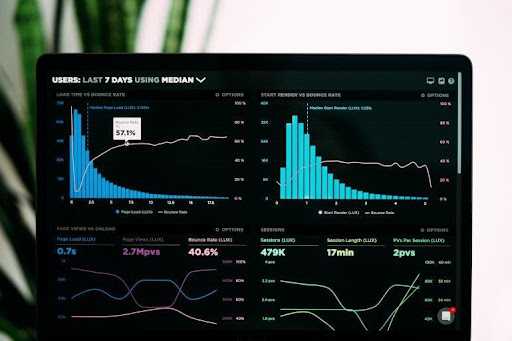 If you want to attract more visitors, you should provide them with pages that load quickly. PageSpeed Insights from Google is a tool that ranks your site's load speed and then gives you recommendations on how to improve it. Faster websites are beneficial not just to the user experience but also to your SEO rankings. Do not only focus on improving your homepage when evaluating your site's performance. Furthermore, make sure to test your most popular content as well as all of your key pages.
5. Check All Your Links and Fix the Broken Ones
WordPress will display a 404 error page when a user requests a page that does not exist on your website. These might happen due to the following issues:
caching issues due to a mistyped URL;

a DNS (Domain Name Server) configuration issue;

compatibility issues with WordPress.
Broken links are not just a problem with external connections. You could accidentally include damaged pictures, links that are not properly structured, or URLs that are misspelled. This may irritate your visitors and reduce user engagement on your site. As part of your WordPress maintenance routine, it is critical to keep an eye on your website for broken links.
WordPress Maintenance and Support Services: What to Know?
There is no need to say that you need to take care of multiple critical tasks. Websites require regular maintenance to guarantee that all of the components (links, contact forms, pictures, payment methods, shopping carts, etc.) are functioning properly. Creating a visually beautiful and user-friendly is a fantastic first step toward letting the world know your company exists. However, ongoing maintenance is required if you want your company's exposure to grow and thrive. Those people who do not have enough time for different site-related tasks can work with WordPress maintenance and support services.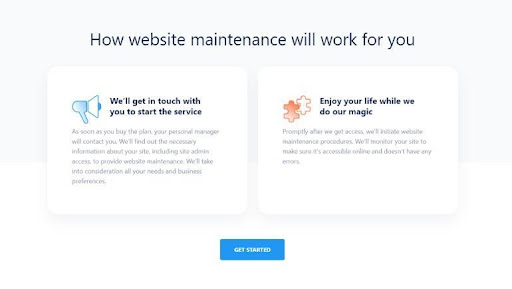 The following platforms are compatible with TemplateMonster's website maintenance and support services:
WordPress;

WooCommerce;

Shopify;

PrestaShop,

and OpenCart.
What Are the Measures Included in the WordPress Maintenance and Support Services?
1. Up-time monitoring
Experts will install a plugin to assist them in managing and monitoring your site. If your site goes down, the support team will get a notification immediately. The staff will set to work right once to get it back up and running.
2. Website health check
Your site will get checks on a monthly basis to ensure that it is free of problems that might impair its performance. This includes evaluating all common and important sites for a range of problems. It will also make sure that you have a valid SSL certificate, that your content is shown correctly, and that your performance is satisfactory.
3. Weekly website backups
Once a week, the team generates a backup to ensure that your sites or files are protected. Regardless of the modifications, you will be able to restore your most recent website version. The team uploads the data to both your server and if required, theirs.
4. Dev team assistance (5 hours per month)
You may employ a professional developer to assist you if you need to make minor adjustments to your website. Installing the template on your server, adding text or images, altering the color scheme, installing and configuring widgets, or making minor CSS/HTML modifications are all examples of CSS/HTML changes. All of these are things that the staff can assist you with. Unused hours do not carry over to the next month.
5. Improvement suggestions
They will also provide you with a thorough report on the areas that want improvement. These can be critical for your website to function properly and attract more visitors. This includes difficulties with content, the lack of essential pages, the adjustment of bad navigation, and the overall improvement of the user experience.
6. Weekly updates
There are additional updates for the current version, such as 5.1 to 5.2. For a charge, experts may execute significant upgrades, such as upgrading from 5.9 to 6.0. They calculate the cost based on the number and complexity of modifications required to fulfill the criteria of a specific major version.
7. Monthly reports
The company will send you an update on the work completed throughout the month on the last working day of the month (typically Friday). You will be ready to follow your site's progress from month to month.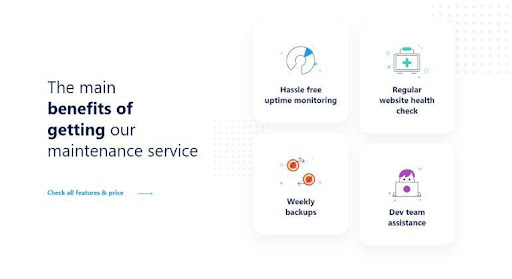 WordPress Maintenance and Support Services: Order and Payment Details
Since website maintenance and support services require ongoing attention, you will need to charge them on a subscription basis rather than a one-time fee. In other words, it is an annual membership that requires only one payment every 12 months. The sum that you need to pay is  $899 (per year).

You must contact your manager directly to allocate the tasks related to the dev hours. The manager will contact you as soon as possible once you subscribe. 

The team will need access to your hosting account as well as your site's admin panel to begin WordPress maintenance and support services.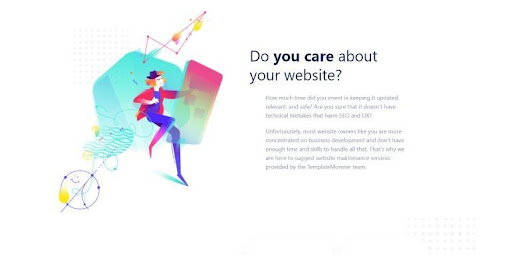 A Few Words in Conclusion:
Being alone with your site maintenance
WordPress maintenance and support services
Up-time monitoring

The cheapest up-time monitoring will cost you approximately $250 per year

$899 per year for all the mentioned tasks

Website health and security check

Installing SSL (approximately $230 per year) and using anti-malware software and scanning (approximately $80 per year)

A performance check will take you approximately two three hours per week

Weekly website backups

Such services as Gode Guard or Sucuri will charge approximately $300 per year

Manual backups will take you approximately one hour per week

Improvement

It is impossible to predict what components might require improvement. In other words, you will need to collect the essential info, create a strategy for improvements, find some suitable tools, and do everything by yourself.

Weekly updates

You might need to spend approximately a few hours per week to check all the elements and update them.
Choosing WordPress maintenance and support services means investing in the greatest possible client experience. You will also provide a safe and secure environment for your target audience. To forget about all possible time-consuming processes, you can also pay attention to the best WordPress themes to use with Elementor. Finally, we cannot keep silent about our promo code "wpshopmart". It will give you 5% OFF on WordPress maintenance and support services by TemplateMonster. Thanks for reading!
Do Not Fix Serious Problems – Prevent Them With WordPress Maintenance and Support Services!