5+ Pros and Cons of WP Engine WordPress Hosting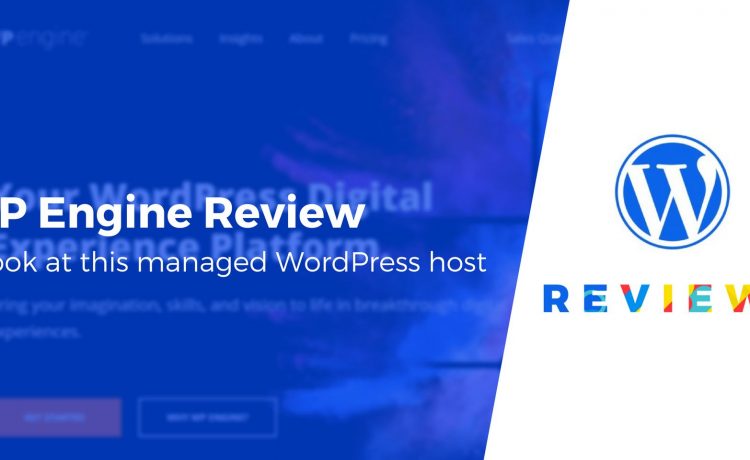 The world of websites can be quite extensive and complicated, especially if you do not have sufficient technical knowledge for it. Years ago, creating a website was difficult due to the great effort you had to make. Fortunately, thanks to the advancement of different technologies, today, it is possible for anyone to create their own website and host it on the Internet in an easy and fast way. In this article we will discuss about WP Engine WordPress Hosting pros and cons. 
One of the ways that have come up to create websites is through a CMS (Content Management System). It is a computer system or platform that allows you to create and manage content on your website, blog, or even an online store. One of the most important is WordPress, which has become one of the most used platforms by users. More than 30% of websites on the Internet use WordPress. Therefore, due to the great importance of this CMS, WP Engine was created in 2011.It is a WordPress-only web hosting provider.
In this WP Engine review ,you will know some of the advantages and disadvantages of this web hosting provider.
Pros
WP Engine is a powerful service that meets the expectations of all users thanks to its advanced features and functionalities.
High Speeds
It is one of the key features of WP Engine.This platform provides powerful performance thanks to the technologies it uses. Charging times are quite fast, which guarantees an excellent user experience.
If you have a small website without so many features, you may not have problems with speed. Now,what if you have a bigger website full of functionalities, plugins, and other features? hat's where this WordPress web hosting provider becomes more important. Regardless of the size of your site, WP Engine will take care of all speed issues with its excellent, high-tech custom servers.
Some of the technologies used by this hosting company are CDN, SSD, and NGINX. They work to improve the user experience by significantly reducing website loading time.
Website Testing Environment
It is a feature that stands out to WP Engine. The platform allows you to make changes to your website through a cloned version. That way, you can secure any development or design changes before launching your site. That means that you can pre-test the plugins, themes, or templates that you are going to use.
This advantage gives you the opportunity to detect and correct functionality and design errors before customers can enter your website.
Excellent Customer Service
It is one of the strongest points that WP Engine presents. It provides an excellent support team available 24 hours a day via live chat or phone. This provider has a large number of experienced agents who have all the necessary knowledge to answer your questions in a few minutes. Besides, they are very efficient and friendly, which is something that other platforms do not have.
 If you think that it is not necessary to contact the support team, then you can access their online resource library where you will find the information you need.
Guaranteed Security
WP Engine has taken care to offer the most advanced security features because WordPress is a perfect target for hackers. That is because WordPress is the most widely used CMS today.
Unlike other web hosting services, WP Engine offers free security plugins, so you do not have to worry. The security functions implemented by this company allow us to block threats, identify suspicious patterns, or detect vulnerabilities on the website. In addition,it guarantees daily backups of your site so that you can restore it in the event of a problem.
Cons
WP Engine WordPress Hosting cannot be perfect. It has disadvantages that will be of greater or lesser importance, depending on the needs of the user.
High Prices
It has a higher price compared to other web hosting providers.Its plans range in price from $ 25 to $ 900 a month. Some of the most expensive belong to Premium plans. Also, you may have to pay for additional custom packages.
You should keep in mind that although their services are somewhat expensive, they are worth every penny due to all the incredible benefits it offers.
Limited Themes and Plugins
WP Engine WordPress Hosting has created a list of not allowed plugins. They can cause internal problems in the platform services. That is because many of them are not compatible with it. Limiting these elements could affect the versatility of the WP Engine.
If you want to migrate your website, contact the company's support team to make sure they have the plugins or themes you need.