7 Effective Ways To Speed Up WordPress
Hey guys, if you want to know what is the effective ways to speed up WordPress then keep reading this article.
When last did you wait for a website to load beyond 10 seconds? In fact, a report showed nineteen percent of respondents claim that they would abandon a website if it takes more than 3 seconds to load. Another twenty-five percent of online shoppers say they wouldn't wait more than 4 to 6 seconds on a webpage if it doesn't load.
Why Should You Speed Up WordPress?
Amazon once estimated that just a second slowdown on a load speed could cost them to lose $1.6 billion in yearly sales. This scary statistic shows how crucial speeding up WordPress load speed is.
Google also says that your website shouldn't take more than two seconds to load if you want to keep your users intact. Aside from this, search engines smile favorably at web pages that perform gracefully. The faster your site is, the more likely you earn an enviable ranking position on search engine result pages.
Now, the way WordPress works, it doesn't directly specialize in speed right out of the box. When a WordPress webpage is visited, WordPress pulls data from multiple sources from your domain to construct the page. It can pull data from your WordPress theme files and database and combine them into an HTML file, further delivered to the visitor's browser. The method isn't always favorable to performance.
And WordPress plugins and themes also affect data consumption and the consumption of valuable server resources, which impacts the overall effectiveness of your site. You'll have too many things running on your web server simultaneously, reducing its resources, thwarting conversions, and slowing down your pages.
To speed up your web pages, you don't have to be a tech guru. Instead, there are simple and effective ways you can achieve it. For instance, you can simply activate a plugin or change codes on your site. Once you put in the suitable approaches, you'll see positive changes to your site speed.
What Ways Can You Speed Up WordPress Webpages?
Table of Contents:
1. Choose A Reliable Hosting Service Provider
2. Ensure Optimization of Web Images
3. Delete Unnecessary Plugins
4. Update Your Website and Plugins
5. Run Performance on Your Site
6. Install a Caching Plugin
7.  Simplify Content and Designs on Your Web Pages
1. Choose A Reliable Hosting Service Provider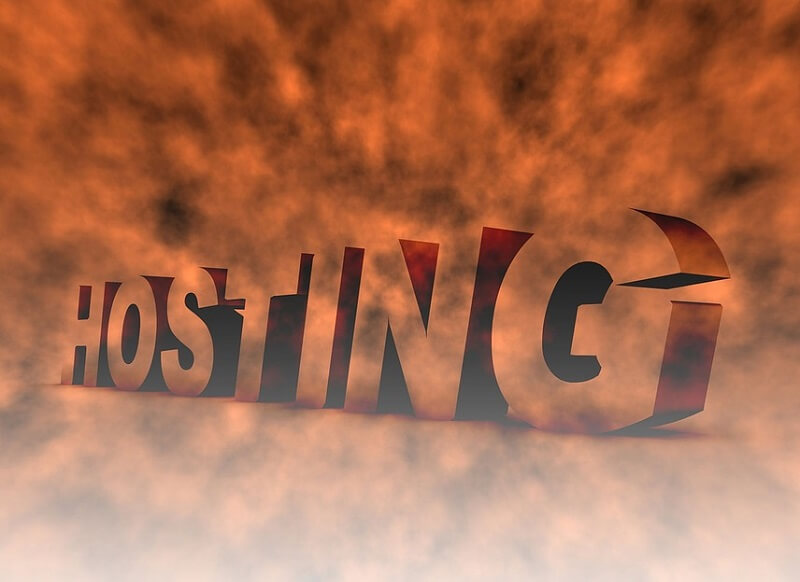 Your first approach to effectively speed up your WordPress site is to identify an excellent hosting service provider. Also, choose a plan that meets your performance and bandwidth requirements. Some popular types of hosting services you'll receive include shared hosting, managed WordPress hosting, virtual private server (VPS) hosting, and dedicated hosting plans.
After finding a reliable hosting service that benefits your website's speed, you should boost the security posture of the web pages. You need to ensure you have enabled DNS security. With DNS protection, your website will enjoy domain categorization, broader protection, content filtering, and other benefits that will improve your website's overall performance.
2. Ensure Optimization of Web Images
Images are vital on your websites to keep users engaged. Using infographics and images on your site helps you attract more web visitors. However, these images could also become an issue with your WordPress speed.
Consider optimizing your images for search engines using WordPress plugins such as Smush.it. There are also several other plugins that could improve image optimization and make your internal pages load faster.
3. Delete Unnecessary Plugins
If you have plugins that aren't needed on your site, remove them. As far as WordPress plugins are concerned, you must prioritize quality over quantity. Too many plugins being active at the same time will lead to a negative effect on your site speed. They may be carrying out other unnecessary background activities and consume resources.
Deactivate plugins you are sure aren't needed. And do a quick check after each deactivation to see that everything is running fine. If it does, then delete the plugins. And even if you must use plugins, check for lightweight alternatives that will not also cause other adverse effects.
4. Update Your Website and Plugins
Keeping your site up to date is beneficial to its security and positively impacts speed. Updates are necessary actions you must carry out as a WordPress administrator. You must run the latest versions of resources on your platform to perform optimization, bug patching, increased security, and improved overall functionalities. Update your WordPress core, themes, and plugins.
5. Run Performance on Your Site
How well does your site perform? While there is no one-size-fits-all approach to your performance, it is often determined by factors such as internet connection strength, the visitor's geographic region, and whether their browser caches your site.
How your web pages perform may also vary across your site. For example, each page's content type and amount of data may be a factor. Homepages are generally the focus area for gauging load speed, but you should consider other high-traffic pages too. Ensure to run a performance test from time to time, especially after adding new functionality. With this, you'll be able to monitor how well your site pages deliver at competitive speeds.
6. Install a Caching Plugin
Sometimes, how WordPress assembles web pages on the server side may affect the site's performance. Whenever a new visitor requests a web page from a non-cached site, it goes through processes that may cause it to deliver data at a slower pace. For instance, the PHP on your WordPress server will have to retrieve the relevant content from your WordPress database upon visitor request and compile it in an HTML file to be delivered to the client.
Using a caching plugin will make the entire process easy as it builds every HTML page on your site with PHP, then stores these full HTML pages, which are further sent to future visitors every time they open the same webpage. With these, visitors can access content on your site quickly.
7. Simplify Content and Designs on Your Web Pages
A simple and effective way to speed up WordPress load time is to provide less content for browsers by simplifying your designs. Having a more straightforward page consumes far fewer resources and will make browsers load your site faster. Go to your homepage and trim anything that isn't essential. Doing can be a bit hard because of the effort and resources put into creating such content, but it offers a noticeable difference in performance.