Aggregators Enter at the Intersection of Digital Content, Ecommerce, and Niche Communities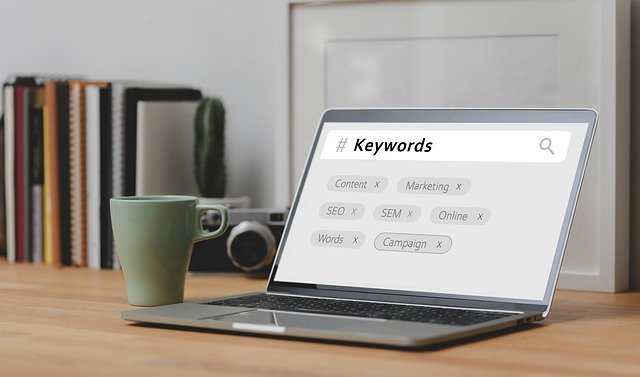 In 2023, most businesses that are involved in digital content, and eCommerce measure their success via the number of impressions and clicks–rather than quality conversion. The corresponding eCommerce technology and online audiences are growing along with this recent widespread adoption of online shopping.
For US businesses, eCommerce sales account for over USD 960 Billion. If these trends continue, the eCommerce market may reach 1 Trillion by the end of 2023. For the most part, the rapid growth in online commerce is due to the COVID pandemic. Furthermore, the last decade of eCommerce growth has been reinforced by a (for the most part) thriving global economic environment. Yet, some professional content creators, media outlet owners, and digital demand aggregators predict that this industry atmosphere should shift shortly.
Unsurprisingly, Amazon's marketplace plays the most prominent role in online shopping. However, this digital platform's sales have recently levelled out. Simultaneously, the corporation's operating costs have increased, according to MarketWatch.
Now in 2022, consumer spending as a whole is starting to slow down. American citizens face rising inflation and interest rates, according to CBS News. This situation might have eCommerce sellers and advertisers second-guessing their current strategy. Those in the eCommerce industry will have to focus on targeting more fragmented audiences with higher quality conversion rates if spending continues to slow.
Virtual Asset Aggregators Assess the Ecommerce Market
Throughout the pandemic era, eCommerce sales boomed. Many businesses saw this and stepped in to take advantage. For example, asset aggregators like Thrasio (and other Amazon FBA aggregators) were founded in order to purchase smaller eCommerce businesses. These corporations bought profitable Amazon (and other eCommerce) sellers in an attempt to "roll them up" into a larger portfolio of brands.
Their business concept implements several brands of this type under one corporate "umbrella" to stimulate consistent revenue. So, businesses that utilized this eCommerce aggregation model received record profits during a time when in-person retail was not available. 
Although, professionals in the industry are hesitant to believe this type of aggregation will prosper in the future. Right now, the competition is skyrocketing on all e-commerce outlets–from Amazon to Shopify and everything in between. It is still unknown how a down-trending economic environment will affect e-commerce sales and conversion rates; even if eCommerce companies can keep up their current traffic and online impressions.
At the end of the day, high-conversion digital traffic is the key to stimulating sales. The most desirable way to gain great conversion is by understanding the audience. If eCommerce sellers can do this, they can sell and/or refer a product to the most obvious consumers.
In the same breath, the newest aggregator businesses are taking a different route. Digital demand aggregators aim to control areas where audiences spend time online, as well as digital portals where commerce is influenced. These startup companies intend to take hold of niche digital communities with loyal and more defined audiences.
Startups that have adopted this concept believe that websites and online portals with the most loyal readers possess the most pervasive influence on consumers. Niche content websites (for example, content about USA women's tennis) have less fluctuation in viewership. As a result, the latest digital demand aggregator firms are buying-up blogs that generate growing organic traffic in certain niches.
"Our company has no one-to-one competitors," explained Benjamin Schardt, the CEO of an aggregator startup called TreasureHunter. "We're different because we're acquiring independently-owned content sites, preserving their "DNA", improving upon any current operational limits, and growing the sites for the future while scaling conversion-promising audiences."
Informative Content is King
By now, some of the best content websites on the world wide web have decades of experience in creating digital content. These blogs often start out as side gigs and passion projects. But now, the sites are beginning to receive mainstream searches from global audiences. Content site editors and digital content authors have gathered readers that respect these sites as "thought leaders" inside a specific industry. Consequently, the passion-driven blog owners that distribute helpful content are now raking in noticeable advertising revenue.
Whether it's a how-to travel blog, cooking site, or digital sports portal, the websites that receive clicks from global readers have become operable, profit-generating businesses. For example, digital demand aggregators seek content websites that make hundreds of thousands in USD every year. These blogs receive revenue from display advertisements, affiliate marketing (product(s) promotion), and CPC agreements with advertisers or ad networks.
"We connect with many website owners and advertisers with our network called Reviewsales.io," said Vesna Miletic, an Account Manager for the ever-growing–company that created this digital advertising network. "We've been growing our reach with partners who are mainstream media outlets, blog owners, eCommerce sellers, and more."
Around the world, eCommerce advertisers are buying almost USD 400 Billion (and growing) in online ads, according to Statista. What's more, the number of advertising channels is increasing–allowing online companies to make a passive profit. The websites which broadcast helpful and informational content are now starting to achieve success as they receive organic traffic from attentive readers. In order to maintain this success, these websites and their content creators must convert traffic to sales for advertisers and/or their affiliates/partners.
"Since starting work with Benjamin and the team at TreasureHunter, I know that the website acquisition and content creation work we do will generate value for audiences of our digital assets, the advertisers, and for our employees and investors," said Andres Lombana, COO at TreasureHunter. "With my industry background working at the intersection of eCommerce technology and media, I believe we can put the same 'love and care into our websites as the individual blog owners do. Plus, our team of professionals can scale these sites once we acquire and add them to our portfolio."
Blog aggregation firms such as TreasureHunter must create value for all invested parties: Current viewers, prospective readers, writers, editors, advertisers, investors, and more. This industry is smack dab in the middle of eCommerce tech and educational digital content. As a result, aggregation teams must handle this work with "love and care" while also emphasizing profitability, SEO, technology development, and more.
The Ecommerce Environment's Evolution
As the industry stands today, digital web stats and ad investment have been stretched. It still remains to be seen if the industry will continue to grow, or if there will be some sort of correction in the future.
Website goers create digital impressions that currently sit at record levels. So far, this has translated to greater and ever-increasing online advertising investment. However, what will happen if conversion rates begin to falter due to an economic downturn? Will all media outlets feel this change? Or will the media outlets with the most devoted audiences be the only ones left standing?
While nothing is certain, aggregators will continue to buy up Amazon sellers. Thus far, these Amazon FBA aggregation firms have prospered. Now, digital asset aggregators intend to capitalize on their own (similar) business model. These aggregators that acquire blogs and other content websites have asserted that their teams will soon find mainstream success. As online traffic ownership becomes more valuable and the eCommerce market competition heightens. Aggregators like TreasureHunter feel their team is in a prime position. It will be interesting to watch this industry as the present-day economic situation starts to influence consumers' online shopping tendencies.
"With TreasureHunter, we want to revolutionize the digital content segment. This give small websites and blogs the exact tools, resources, and partners we could have only dreamed of back when we established our first blogs in 2013," finished Benjamin Schardt who began his entrepreneurial endeavours with his own blog.