Top eCommerce Website Metrics to Track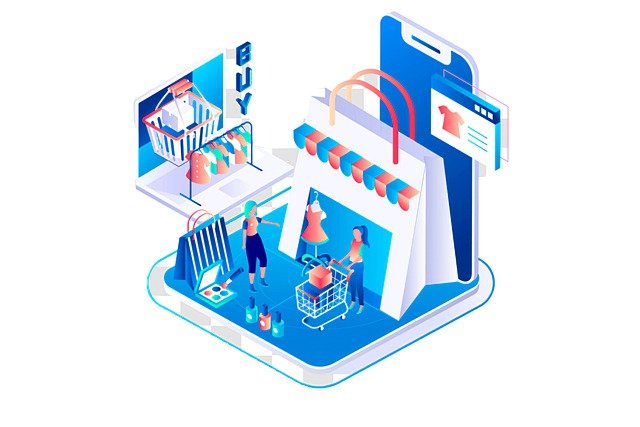 A successful eCommerce brand makes decisions based on concrete data. What eCommerce website metrics to Track are they? What can an up-and-coming eCommerce business do to get and retain customers? The ability to figure out how to collect data and assess the right eCommerce website metrics is key to a successful online presence. Tracking these can alert you to changes and spur you to make the right decisions.
Determining Which Metrics are Important to Your Business
There are a lot of metrics to monitor, but not all of them are meaningful. From the list, you have on hand and want to track, pick the ones that have the greatest impact on your long-term objectives. These key performance indicators will show you how effectively you are achieving your goals. Ask yourself these three questions to narrow down possibilities:
If this particular metric changes, what would be its impact on my company?

Will the improvement of this metric contribute to my strategic goals?

Will improving this metric improves the results for other metrics?
Many metrics are connected to each other and improving one will bump up numbers from another by improving overall performance. Here is a list of the top metrics every company should consider. These will improve your bottom line and help your business become more successful.
Top eCommerce Metrics
Customer Lifetime Value
Most companies make the mistake of viewing a customer base on sales alone. So, if a customer makes one purchase and doesn't come back, you don't have a solid customer base. Use a visitor tracking tool like WatchThemLive to find out who your customers work on building a lifetime relationship with.
Customer Retention Rate
If you have a revolving door where customers buy and don't return, you must re-evaluate your relationship with them and your products. Your customers are the lifeblood of your business. It costs less to keep an existing customer than to bring in new ones. Use the information generated by behavioral analytics to understand what is happening.
Average Order Value
This metric shows you exactly how much customers spend on an order. Keep an eye on these numbers as it is a good indicator of what is working properly on your website.
Onsite Activity
This metric must be followed very closely. You can use session replay software to see how a visitor navigates your site. If the page loading speed is low or your content is not up to the mark, visitors will quit within a couple of minutes. This software tool will tell you how long they stay on each page and how many clicks they need to check out or abandon an order.
Customer Acquisition
This metric tracks how much you spend to get new customers. Many new companies spend a lot of money to get new leads and not all of them become paying customers. You must take all sales and marketing costs into account. If you find costs going up over time, this is a warning sign of product or customer experience problems.
Order Abandonment
This is one metric that can hurt every business. Reasons such as high shipping fees, lack of a guest checkout option and long checkout process can hurt. Use tools to fix problems after talking to experts and testing before deploying.
Bounce Rate
This is closely tied to cart abandonment. Bounce rates are the number of visitors who come to a page and then leave without looking at others. If your bounce rate is higher than 25-30%, it indicates problems. Use Google Analytics or another tool to find out. You can analyze problems and fix them to improve customer retention.
Wrap Up
There are a few other eCommerce website metrics like net promoter score and conversion rate, which are also part of the key metrics. Find out what eCommerce website metrics are important to your niche and work on those. You should consider investing in landing page optimization tools, an expert as well as a conversion optimization program to stabilize your business. Decisions made on these data metrics will improve your prospects and make you successful.