Best Product Marketing Strategies to Make Your Product Marketing More Effective This Year?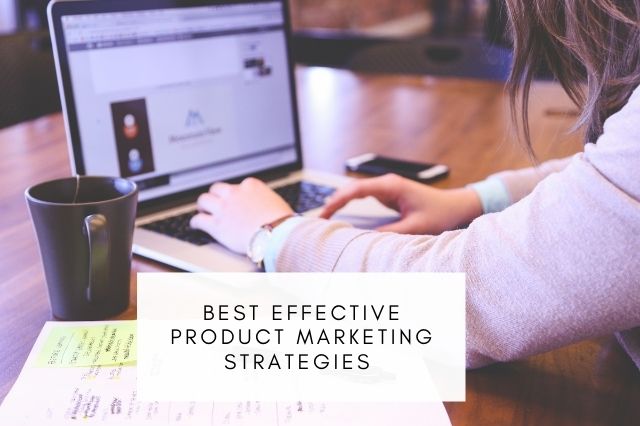 Each year, product marketing becomes more and more advanced than the year before. The technology available opens up the possibility of more creative ideas to be displayed and utilized. Customers of certain markets have gotten too used to seeing the same advertisements presented in the same ways each year, differing only in name. So in this article, I will share some Best Product Marketing Strategies you can use to Make Your Product Marketing More Effective This Year.
When it comes to advertising, there are millions of ads that are extremely similar and forgettable. Only innovative advertisements are memorable and have an impact that makes people remember the company's product better. In Product Marketing Strategies, there are so many different tools and techniques that you can utilize to increase the product's popularity and make it more appealing to your consumers. Read on below to discover some Product Marketing Strategies you can take to make your marketing strategies more effective this year.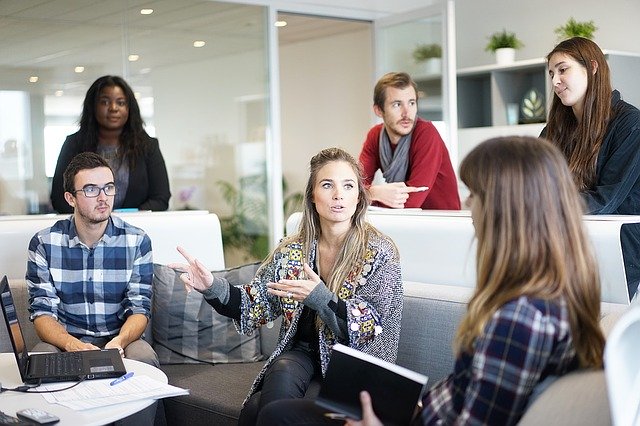 So let's start with the best Product Marketing Strategies: 
1. Understand Your Target Audience
First and foremost, you really need to understand your target audience. If your product is considered part of a niche market, then specializing in your Product Marketing Strategies is even more essential. Niche markets are specific markets that have their own needs and preferences. It is not considered as a necessity for the majority of products like food and detergents.
Still, it is necessary for a distinct group of products, such as medical equipment for hospitals. Whether you have a product designed for the niche market or designed for the general market, you need to know what your audience prefers. Asking questions like 'What is the age group of your target market?' and 'What is their social status?' will help you personalize your product more and reach them more efficiently.
Also if you want to increase your product's blog traffic then you can check out our latest blog on Best Effective Ways to Increase Your Blog Traffic.
2. Create a SWOT Analysis
The next step you should take is to create a SWOT analysis. You identify your strengths, weaknesses, opportunities, and threats. The first two focus on the internal workings of the company, and the latter two focus on the external factors. Strengths can include having a large inventory of products, and weakness may be, for example, not being able to transport your product to different areas around the world. As for opportunities, those can include the fact that your product is new in the market and can one-up your competitors, and threats include government limitations on production means.
3. Understand Your Product
After you have understood your target audience and created a SWOT analysis, you need to really think about your product. Is your product something that can be used in different ways or functions one way only? For instance, if your product is biscuits, you can create advertisements that show people eating and consuming biscuits in different ways. If your products are chairs, then there is a limit as to how one can make use of a chair.
4. Create Focus Groups
In marketing, creating focus groups and pilot studies are crucial. A focus group contains a set of 6 to 12 people who sit together and test and discuss your products. They give you different perspectives and things which they like and dislike about your product in order to improve it. They can also tell you how you can better reach your audience if the product itself is good, but your marketing techniques are not up to par. Pilot studies also help you assess how your product will place among its competitors, especially if you have altered any of its features.
5. Create More PR
Public Relations is one of the requisites of building and enhancing your product marketing. Public relations is a part of marketing that reaches out to the consumers and helps them communicate with your brand. These include brochures, catalogs, general handouts, sponsorships, and engagements where your brand speaks to the public. For instance, a brand such as Fenty Beauty by Rihanna created a public speaking engagement where they announced that all their products would be cruelty-free and not tested on any animals.
6. Create Content on All Media & Be Active
Depending on your product, you should be able to market it on most forms of media. This includes both above the line advertising like television ads and below the line advertising like fliers and social media. Given the popularity of social media these days, it has veered into the realms of above the line marketing. If you are utilizing content marketing strategies, you can use different forms of media to distribute valuable information to your consumers. For instance, using Instagram to showcase your product line and sponsoring it to specific targets will help you define your target audience and generate more significant income.
7. Communicate Directly with Your Customers
Always communicate directly with your customers. In the past, there was one-way communication in which the brand gave the customers a product, and that was it. Nowadays, two-way communication is extremely popular, and customers get to have input outside of a focus group. When you communicate directly with your consumers, you ensure that you are staying relevant and on their minds rather than having them forget your brand altogether.
8. Create Promotions and Giveaways
Promotions and giveaways can sometimes be a part of public relations, but some businesses separate them as they use promotions and giveaways more. For instance, if your product is tea, you can double the benefit to the customer and give a free mug with the second purchase of your tea. In this case, you gained the profit of the second box of tea by providing a free cup to go with it.
9. Use CGC and Contests
Customer-generated content, also known as user-generated content (UGC), is one of the most influential and free forms of advertisements. The brand sets out a task for audiences such as "create the best X," and we will put it on our blog or website." An example of successful user-generated content is when car companies asked their followers to draw something related to their brand and send it to them. People who had not even followed the brand previously started following them as the activity was fun, and millions around the world wanted to participate, It is a great way to stay relevant when sales and purchasing products are not considered a priority such as during a pandemic.
10. Guerilla Marketing
Guerilla marketing is also an excellent way to give your product more attention and generate more sales. It includes stencils and graffiti artwork, a flash mob, stickers, unique billboards, and anything out of the box. Examples of this include street artwork drawings on zebra crossing lines. This greatly draws attention to brands and makes people remember the brand each time they walk near zebra crossing lines. Many brands also have billboard cutouts that make the billboard look extra creative rather than sticking to the traditional rectangular shape of a billboard or unipolar.
11. Create Affiliate Programs
Affiliate programs are programs in which a brand will team up with bloggers who have a large following to advertise the brand's products. Affiliate marketing programs are entirely legit, and those who follow the bloggers usually trust their opinion. Therefore, if you send your products to the blogger/vlogger, and they talk about it positively, then more customers will seek out your product. Many beauty gurus who have YouTube videos are sent makeup to review and, more often than not state that they are affiliated with your brand but are still giving an honest review.
12. Build Online and Offline Communities
You must build an online and offline community. In the world we live in today, most brands have become technologically based, but that does not mean that all consumers use technology. With niche markets, be sure to go back to basics and build booths on sidewalks or in malls that show how your product is used or give some freebies for people to try.
The main thing here is to make your booths noticeable and visually appealing. Use vibrant colors, banners, and sign holders to make your signage pop, similar to this.
13. Partner with Influencers
One of the best ways to reach people in different areas around the globe and expand is by partnering with influencers. Social media influencers have a lot of followers and are usually from various locations around the world. Even if your brand does not operate in other locations, getting more followers helps grow your brand regardless and allows you to understand markets in other locations. A benefit of this will be if you wish to explore those other markets in the future and create a multinational brand that operates across different countries. In some cases, the demand for your product in different nations will make you want to operate there due to its potential.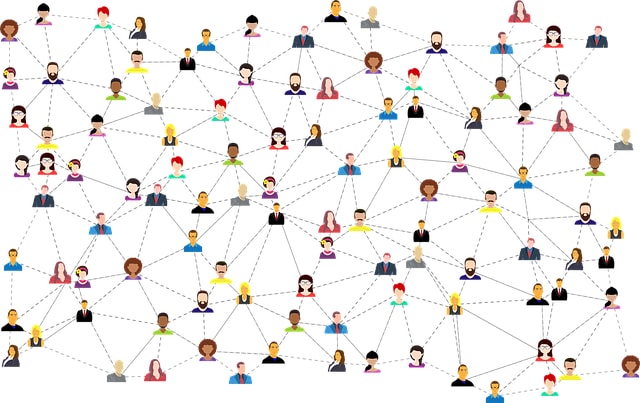 Being unique in the market is a challenge nowadays. On average, the general consumer will see over a thousand ads a day, so you really have to think outside the box in order to stand out. Creating loyal customers does not come easy. It comes with dedication and consistency on your part.
Make sure your product remains the same unless you are rebranding or updating your product. Otherwise, if your product worsens, then even those who were loyal to your brand will opt for other similar products. Be sure to do your research beforehand and hire a team that will not let you or your brand image down.
So that's it from my side. If you like this article then please share it with your friends and you can also let me know the best point you like the most in the comments section down below.