10 Best Free Blogging Platforms In 2021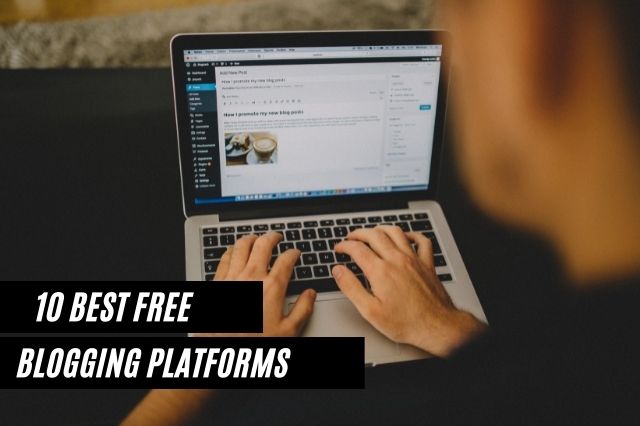 Are you seeking to start your blog very soon, but you don't have a big budget to do so? There are a couple of fantastic free blogging platforms to get started with. Regardless of your blogging goals, there are several blogging platforms where you can begin without bothering about cost. From WordPress to Ghost, there is a particular blogging platform that will help you meet your needs. This post will be intimating you with the ten best free blogging platforms you can always count on in 2021. Highlighted below are some of the most popular free blogging platforms you will ever find.
1. WordPress.org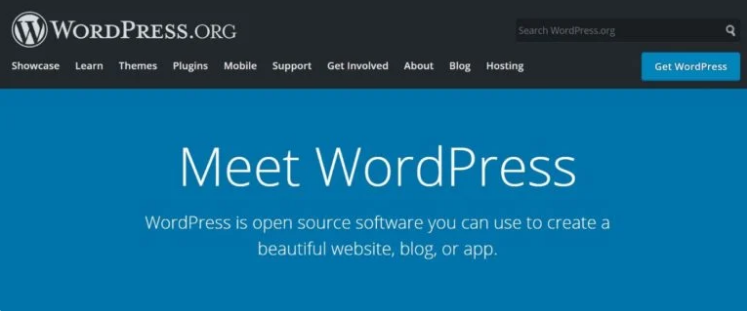 If we go by the statistics, WordPress appears to be the most popular means of creating a blog—WordPress powers approximately 40% of the world's websites.
WordPress began as a blogging platform before it scaled out into a web-building solution. With WordPress, the possibility of adding more features and expanding your blog in the future comes with great ease.
To turn your WordPress blog into a highly functional platform, you can use the countless themes out there. The themes are entirely free!
2. Medium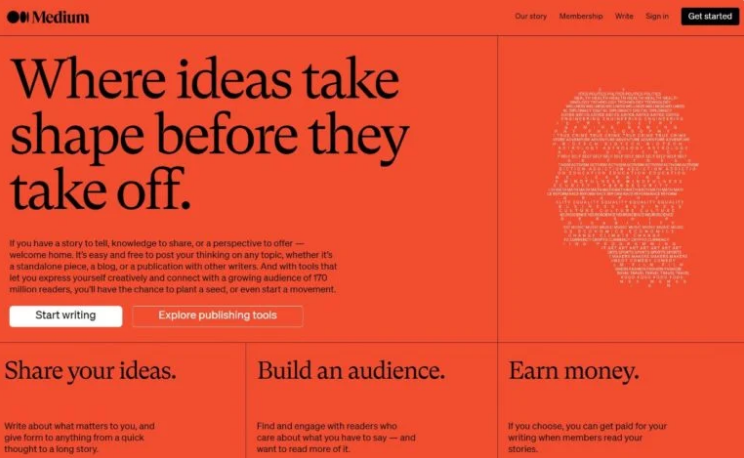 You get the best of blogging and publishing when you decide to register with Medium. Just like other blogging platforms, all you need as a content writer is to sign up, and you can start posting. And another positive side of publishing your content on Medium is that you get a chance of having your content featured to the readers on Medium.
So while Medium is great for starting your blogging adventures, understand that you are limited to the features on Medium. For quick, short-term results, you might consider using Medium.
3. Substack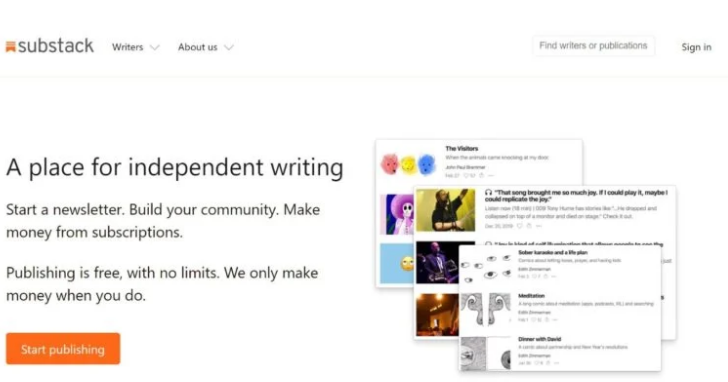 While Substack might be new among passionate bloggers looking to go solo, its popularity has grown like wildfire. Substack likes to think of itself as a platform for building email newsletters. But, it is a lot more than that. You might want to see it as a blogging solution that comes with a built-in email feature.
If you publish your content on Substack, it will appear on your website as a regular blog, and your email subscribers will receive it. Substack has remained one of the best free blogging platforms, even in 2021.
4. Ghost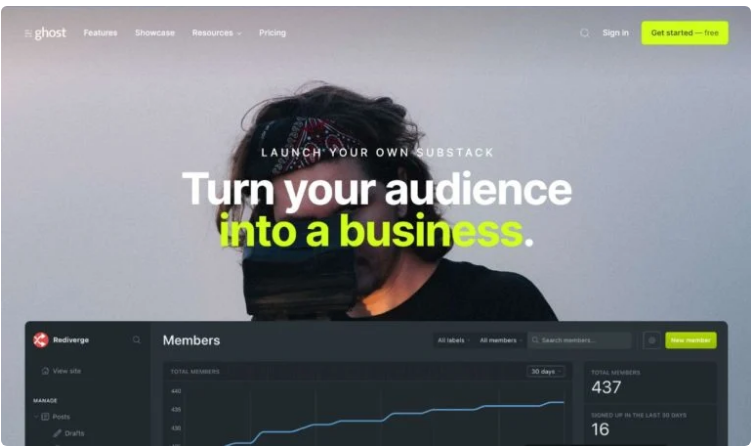 This platform looks every inch like WordPress. It is open-source software that allows you to make a blog when you install it on your web hosting. The most significant difference between Ghost and WordPress is that Ghost focuses solely on publishing/blogging.
Ghost equally comes with features that let you set up a member-based community linked with your blog. That means you are free to charge users for accessing the membership program as a way of monetizing your blog. And don't forget that the Ghost software can be hosted on your hosting.
5. Wix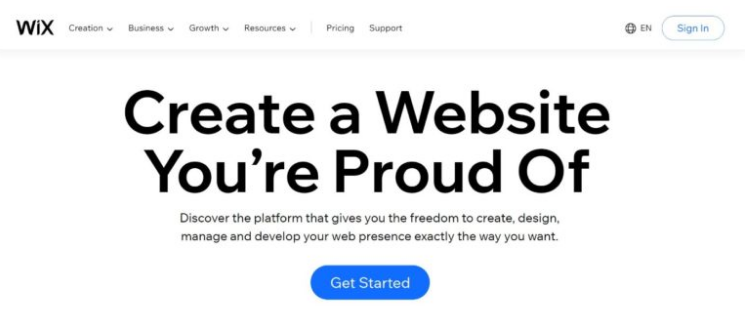 More than just a blogging platform, Wix is a complete website building solution. Wix's blogging feature is something you can rely on. It comes with the added benefit that let you explore website building tools should you ever need them.
Wix is mostly known for its various paid plans. However, you can also make use of this platform for your blogging needs without spending a dime. Yes, there is a provision for free users, good enough for creating basic blogs. There are some limitations, but I think you should be able to deal with them.
6. Weebly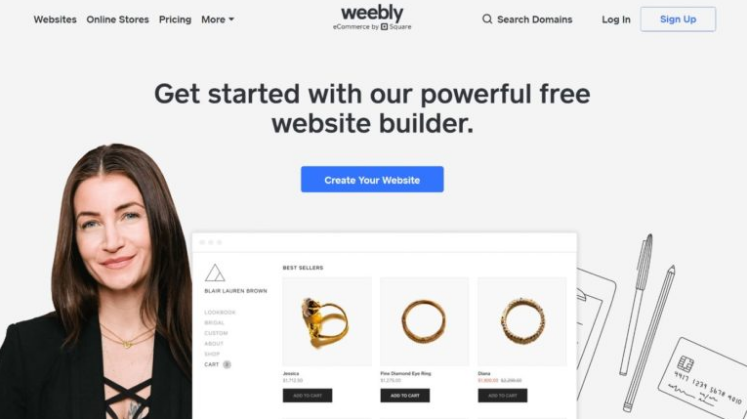 Here is another complete website builder similar to Wix. It also has blogging features that you can get started with. If you need a free blogging site that you don't have to pay money for, Weebly sounds like the ideal package.
The advantages and disadvantages of Weebly are not far from that of Wix. You might want to prefer this one, though, due to the numerous templates and interfaces that come with it. One of the limitations of using Weebly is that you don't get to use your domain name.
7. Jekyll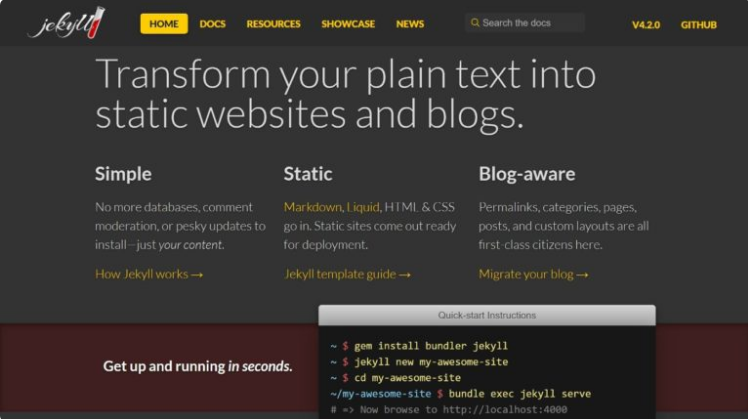 This platform is most suited for technically inclined bloggers. If you have a bit of development knowledge, go for Jekyll. As a blogger without any technical knowledge, I recommend you stay away from this platform as much as you can. Look for something else.
This platform provides you with the option of turning media content into a blog without using a database. With a few commands on the command line, you can have your blog created and hosted for free. Jekyll can be a lot of fun if you've got the balls.
8. Tumblr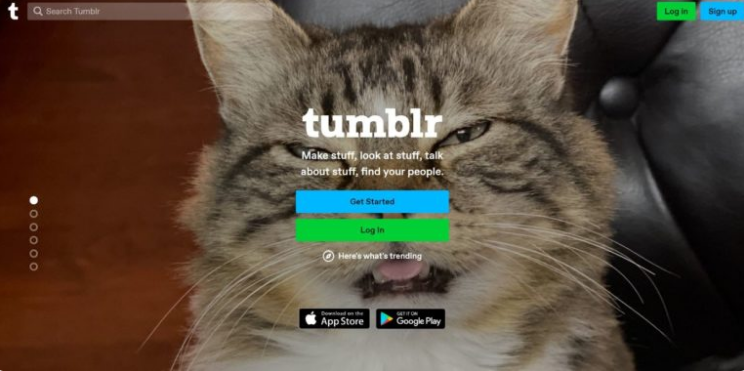 This is one of the best micro-blogging platforms I have seen in recent times. What does that mean? It is a fantastic option for creating media and short-term content. But, it doesn't look like a great fit for long content.
If all you are after is to post short content, Tumblr will be an excellent platform for doing that. It comes with built-in social features that make your content accessible to other Tumblr users. The more they quote or share your post, the more users will be aware of it.
9. Blogger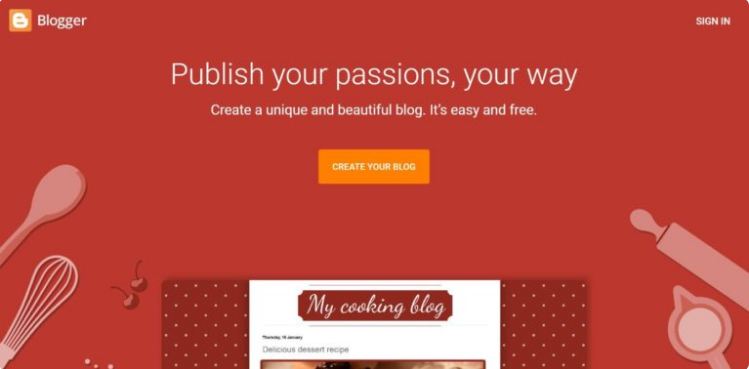 If you have heard about Google, Blogger should not sound so strange to you. The world's most popular search engine makers have decided to give bloggers a helping hand with Bloggers. You can create your free blog with the .blogspot.com subdomain. Alternatively, you can get a domain name and use it with the platform for no cost.
You can rely on Blogger to help you create basic blogs, even though other platforms seem to have nicer features.
10. WordPress.com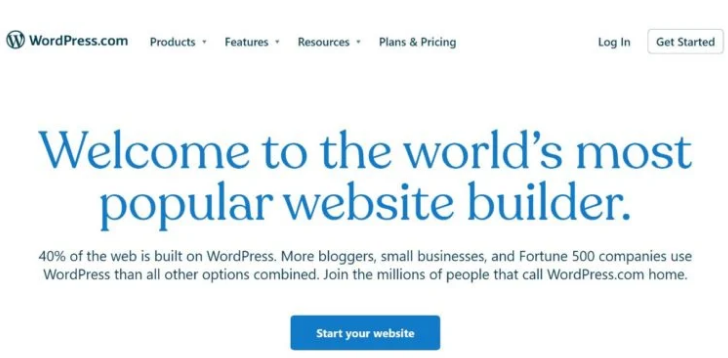 WordPress happens to be an implementation of WordPress.org software. Unlike WordPress.org, WordPress.com is solely for profit purposes. The blog creation process with WordPress.com appears to be much simpler, with the disadvantage that you would lose most of the flexibility associated with using WordPress.org. But, if you want to get the best of WordPress.com, you have to choose between the paid plans.
Thank you for reading the article, If you liked it then please share it with your friends, family, and followers.