8 WordPress Development Myths That Need To Stop in 2023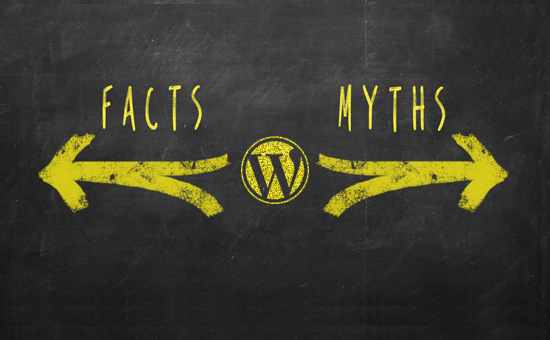 When it comes to building websites, there's a lot we don't know. As a result, there are also a lot of misconceptions about how to build a great site. These WordPress development myths can be harmful if you let them prevent you from taking your website to the next level and beyond. In this blog post, we will take a look at seven of the most common WordPress development myths that plague inexperienced WordPress developers who are just getting started with their projects. If you are reading this as you are new to WordPress development and need a refresher, read on!
You must hire a developer to get started
WordPress development is an extremely lucrative field, with WordPress developers often earning six-figure salaries. As such, it's understandable why so many people want to jump in and start building websites with WordPress immediately. While a WordPress development services can certainly help you get started, you don't necessarily need to hire a developer to get started. For example, we have also written a guide on how to build a WordPress website from scratch.
While this may not be the best solution for everyone, it can work if you have the time and resources to complete it on your own. As you get more comfortable with the process of building sites with WordPress, you can learn more about it, and build your expertise. You may need to hire a developer for larger or more complex projects down the road, but you can get started by following the tutorial in this guide.
WordPress is only for bloggers and small businesses
This myth is based on a misunderstanding of what the WordPress platform can do. With the right plugins and themes, WordPress is a very powerful platform that can be used for many different types of projects. It's worth noting, however, that WordPress is not the best solution for every type of business. For example, you can't use WordPress as a content management system for a large eCommerce store.
WordPress is also not ideal for running a high-traffic, highly dynamic website that requires high performance and scalability. However, WordPress is the best solution for many small businesses with low traffic and low operating costs. These businesses may use WordPress because they want to keep costs low while easily adding more content or expanding into new product lines.
You need to use a particular framework or CMS
Famous entrepreneurs such as Tim Ferris and Seth Godin have been advocates for a certain CMS or framework over the years. This is mostly done to drum up business, as many of these businesses make millions of dollars from the hype surrounding their products. WordPress developers, on the other hand, are often disappointed when they learn that a framework or CMS isn't perfect for every type of project. When choosing a framework or CMS for your website, it's best to choose one that is flexible, has great features and is affordable.
These features will allow you to easily expand your website and add new features in the future. A flexible framework or CMS will also allow you to make changes to the site when and where you need to, without having to worry about a lot of red tapes. It's important to note that not every framework or CMS is right for every type of website. While some platforms may be perfect for your niche, they may not be right for your project.
WordPress is only for publishing content, not editing it
While WordPress is primarily designed to be a publishing tool, many people choose to use it for both publishing and editing content. If you are planning on using WordPress for both publishing and editing, you should know that each of these tasks has different considerations. For example, when you publish content, WordPress will automatically generate the proper HTML code. While this can be useful for new users, experienced developers know how to leverage WordPress to create custom code, which is not done by default.
When you want to edit the content on your site, you will need to use a different CMS or framework. WordPress is not ideal for editing, and most developers will recommend using a different platform for this purpose. WordPress is best for publishing content, while other platforms are better suited for editing. If you find yourself editing content on your site, you may want to reconsider your choice of platform.
Only experienced developers work with WordPress
While WordPress development is certainly a field that experienced developers dominate, it's not necessary to be an expert in WordPress to get started. In fact, many successful business owners are new to WordPress development, while they learn the ropes with projects. Today, there are plenty of resources available to help beginners get started with WordPress development. These resources can be accessed through online courses, YouTube tutorials, book recommendations and more.
These resources can help beginners avoid common mistakes, such as the WordPress development myths discussed in this article, while giving them a leg up on building their WordPress knowledge. New developers can also benefit from the mentorship of more experienced developers, who can help them quickly break into the industry while avoiding common mistakes. This can help beginners get to work faster while reducing the learning curve.
It's too difficult to learn how to code websites with WordPress
WordPress is a very simple platform and is easy for beginners to learn. If you approach your learning with the right mindset, you can easily pick up WordPress development in a short amount of time. Learning WordPress is not difficult, and it doesn't require a huge financial investment or a massive time commitment. With the right resources, you can learn how to code websites with WordPress in a few hours.
There's no point in learning how to code websites with WordPress
This is one of the most common WordPress development myths, and it's completely false. In fact, working with WordPress will help you learn how to learn new technologies, which can be beneficial for your career in many different fields. Many people choose to learn how to code websites with WordPress, as it is a great beginner's platform that is extremely easy to get started with. You can also begin by building a small site, and grow from there.
Which WordPress development company should I work with?
When you are starting out, you will want to find a WordPress development company that is reputable, affordable and provides good customer service. When you are looking for a WordPress development company, you should keep the following things in mind. You want to make sure the company provides quality WordPress development services, while also charging a fair price. The best way to do this is to look for companies that have positive online reviews, are based in your area and are experienced in WordPress development.