5 Best Free Tools To Use While Designing A Website
Hey guys, today in this article, we will discuss the 5 best free tools to build your website in minutes. So keep reading.
A website is essential for any individual, startup, business, or corporation. The advancement of the internet has made it crucial for business owners to have an online presence. This can be in terms of a website, app, and social media accounts.
A website can hugely boost your brand. You won't have to disappoint your physical customers when they ask for your website address. If you are just starting, digital marketing for a startup is crucial to building long-term customer relations.
We have highlighted 5 free tools to build your website in minutes. You can either do it on your own or consult a web development company to cater to your needs. Whether you are a beginner or an expert, these free tools to build your website in minutes will come in handy.
1. WordPress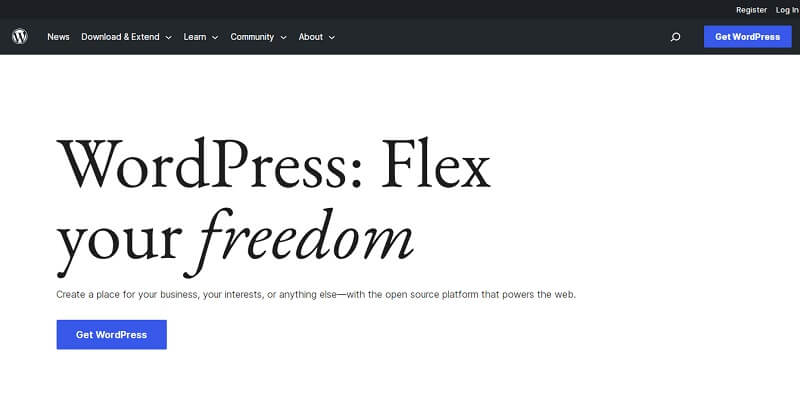 WordPress is a popular content management system that powers over a third of the world's websites. These websites range from small to big companies and corporations.
It is free to download and install the WordPress software, however, you will need to add some plugins, extensions, and themes to make it more functional.
It competes closely with Joomla and Drupal which require some level of technical knowledge.
Benefits of Using WordPress
1. Highly Functional
WordPress is one of the most functional free website builders with a built-in blog that you can fill with curated content.
You can use it to create resumes, forums, social networks, business websites, membership sites, portals, and online stores (WooCommerce plugin), and much more.
2. Multiple Extensions, Plugins, And Themes
WordPress features multiple plugins, themes, and extensions that add more functions to the website.
For example, you can use Yoast SEO, Rank Math, or All-in-One SEO plugins to optimize your site to rank better. That's why WordPress sites rank high in search engine result pages.
Additionally, the wide variety of themes gives users the freedom to choose the general outlook of the website.
3. Highly Responsive
WordPress websites are responsive on all devices; mobile phones, tablets, and desktops. Therefore, your target audience can view your website from multiple devices without having to zoom in and out to see certain content like in static websites.
4. Vast Resources
It has vast resources that you can use in website creation. You can also engage in the WordPress community to get relevant resources for issues you might be facing.
2. CMS Hub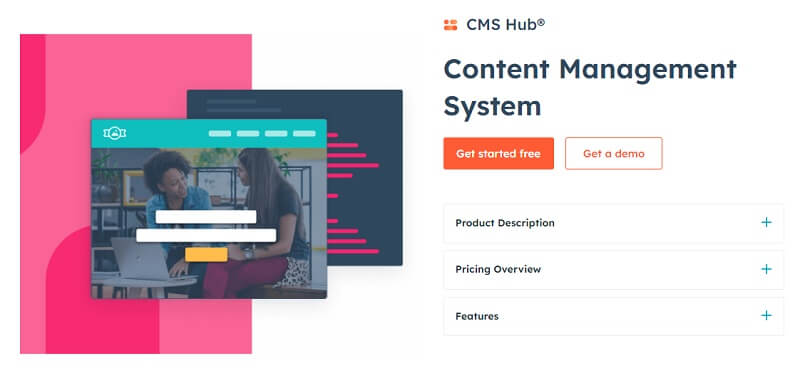 CMS Hub is another free tool often used to create websites. You don't require any coding skills to use it. Just like WordPress, it has a wide variety of templates that can be used to make your website appealing.
It offers a trial and premium version for more functionalities. It includes a drag-and-drop editor that makes it ideal for beginners. The CMS Hub comes in different packages: free trial, starter – $23/month, professional – $360/month, and Enterprise $1200/month.
Benefits Of Using CMS Hub
1. Highly Functional
CMS Hub is highly functional and is ideal for web design, SEO recommendations, adaptive testing, fully integrated CRM, collaboration, wireframing, content management, website structure, URL mapping, Analytics reporting, and security.
2. Drag And Drop Editor And Vast Templates
CMS Hub has a vast number of templates that you can use to make your website more appealing. The drag-and-drop editor makes it easy for anyone to create a website.
You can integrate it with the Hubspot CRM platform. CMS Hub has an asset marketplace where you can install modules to add more functions to the website.
3. Stability, Speed, And Security
CMS Hub websites load fast. However, it all depends on the content on your site. If you have uploaded many videos, it can slow down the site, however, if you embed it can be faster.
It also provides protection of anonymity plus an SSL certificate for enhanced security. It is stable and can host any kind of website.
3. Figma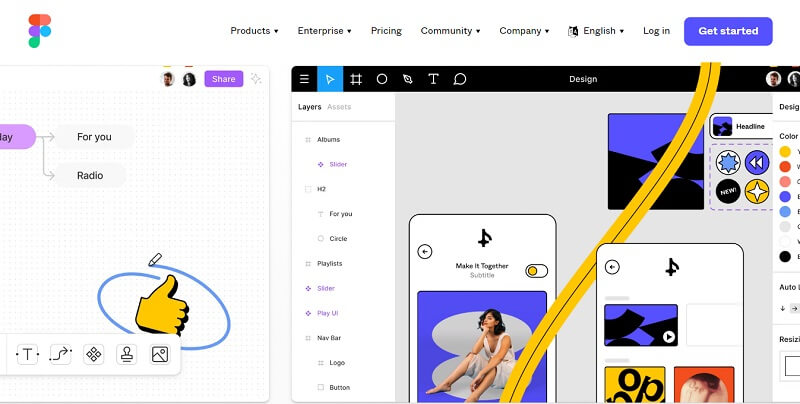 Figma is the perfect platform to use to create infographics and illustrations. This is crucial if you want some cover images for your website content and posts. Figma runs in the browser and simplifies the design process.
In addition, Figma is perfect for design review feedback, collaboration, and real-time team member discussion. Additionally, all the Figma project files reside in one place online. Prototyping is also straightforward and intuitive.
Benefits of Figma
1. Easy Collaboration
You can collaborate with your team members when creating designs to deliver better results faster. This is in addition to using FIGJAM which is an online whiteboard that allows you to brainstorm with other team members.
Everyone can see the design projects in real-time. The collaboration works like the Google Docs suite in which people can collaborate effectively and even see who is currently viewing the design. Tracking is much easier to reduce design drifting.
2. Great Designs
Figma allows the creation of great designs using readily available tools for the easy creation of images, illustrations, and infographics. Great designs can go a long way in marketing for startups.
3. Works On Any Operating System That Runs On A Web Browser
You can use Figma on any operating system such as Mac, Windows, Linux, and Chromebooks. Therefore, regardless of the device that you are using, you can easily access Figma.
4. Integrates Easily With Slack
When working in a team, you can communicate through slack. The file-sharing process is easy, uncomplicated, and flexible. Additionally, embedded Figma files provide real-time updating.
4. GIMP

GIMP is a great alternative to Adobe Photoshop. It has a wide variety of tools, but more features are available in the pro version. It is also widely used among designers.
Moreover, it is free software, therefore, you can change its source code as you wish and distribute it. The GIMP software is ideal for graphic designers, photographers, illustrators, or scientists.
Benefits of GIMP
1. High-Quality Framework
GIMP is a high-quality framework that provides multi-language support such as C, C+, Python, and much more. It also provides high-quality color management to make it easier to know whether you are editing in the right way.
2. Extensibility
It has great plugins and extensions to make it easier for your editing tasks. You can use the painting tool, image size tools, advanced manipulation, and animation tools,
3. Supports Many Files
GIMP supports many file types such as GIF, JPEG, PNG, and much more. You can save many file formats.
5. Origami
Origami is a free tool created by Facebook developers. It is ideal for building mobile prototypes that support mobile interactions and gestures.
It features many user interface tools and much more. Luckily, you can use it with Figma and Sketch. Therefore, you can switch between these web design tools without any complications.
Benefits Of Using Origami
1. Easy Editing
You can use Origami to design, animate, and prototype. You can use Canvas to visually lay out your prototypes using the free-form drawing tools, text editing, and visual components. Additionally, you can edit dynamic layouts. It is also easy to edit and share the designs. You can then use the designs on social media to boost your presence.
2. Easy Interactive Components
You can easily wire up flows using the present and dismiss animations. The interactive components make it easier to visually lay out your components on the canvas. Additionally, you can create visualizations from live audio or recorded samples.
3. Wide Variety Of Tools
The Origami studio interface features a canvas to make it easier to lay out your prototype. It has a patch editor that allows you to add interaction, animation, and behavior to your prototype, a layer list to follow up on the layer edits, an inspector, a viewer, and a patch library.
Design The Perfect Website Using These Free Tools
A website can boost your brand by a high percentage. Therefore, you can use these 5 free tools to build your website in minutes. Not only do you need a website, but great visuals that will keep your target audience glued to the screen.
WordPress, CMS HUB, GIMP, Figma, and Origami are the perfect tools to make that a reality while collaborating with other team members.
Choosing an effective web design tool depends on its functionality and purpose. Which to use – you decide!