Why Should You Use A Multipurpose WordPress Theme?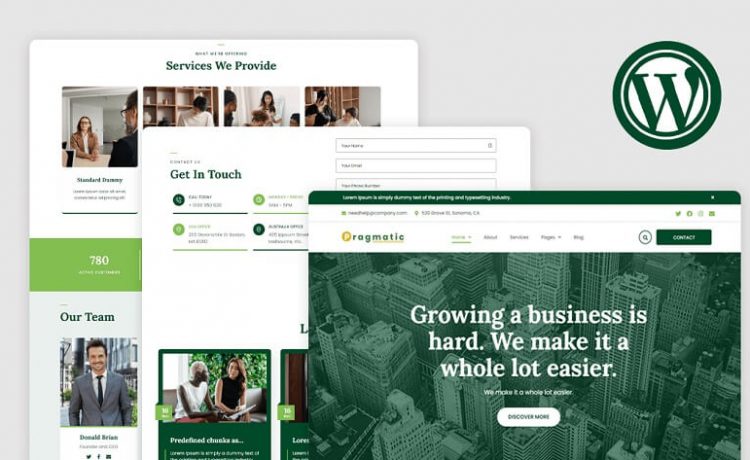 Hello there, if you want to know why should you use a multipurpose WordPress theme then keep reading this article.
You're probably a busy agency owner, and you want to find a WordPress theme that will provide you with a solid foundation on which to build your client's website. Choosing the right theme is vital because it sets the tone for the end-user experience of your site. This is why it is essential to choose a WordPress theme that will enable you to deliver a range of features and options that weren't possible before.
Now, let's see why you should choose a multipurpose WordPress theme to boost your WordPress agency.
Investment In A Single Asset
A multipurpose theme is one that can be used for multiple purposes. These themes are versatile and can be adapted to suit different purposes. For example, a single theme can be used to create multiple sites with different purposes and to target or even different languages.
A multipurpose WordPress theme is the best option for people who want to invest in a single asset that can be used for multiple purposes. It is also a good option for those who want to create more business online with less money.
By investing in a single asset, you save time and money. You only need to make changes where necessary rather than build everything from scratch. This means less stress and more time spent on what really matters: your content!
Customization Is Easy
If you're looking for a WordPress theme, you'll be faced with a lot of options. The truth is there are so many different types of themes that it can be hard to choose just one.
One of the best things about using a multipurpose WordPress theme is that customization is easy. You don't have to worry about learning how to code or writing code yourself because the developers have already done it for you.
In fact, some themes are even pre-coded for you! This means that when you buy one of these themes, all the coding is already done for you! All you have to do is tweak it and add your own customizations to make it perfect for your website's needs.
Security Is Taken Care Of.
Security is also an important aspect of any website. A good WordPress theme can provide a lot of security to your site, but if you're not careful, you may end up with a site that isn't secure enough for your needs.
You should always make sure that the theme you're using has been thoroughly tested for security vulnerabilities and is free from bugs that could lead to hackers gaining access to your site.
Since these WordPress themes have been designed by experts who know what they are doing when it comes to security, you can expect this level of security. You can rest assured that these themes are going to keep your site secure from any potential attacks or data breaches.
Another way that you can make sure that your site is secure is by using the free version of WordFence. This tool will scan through every page on your site and look for potential threats such as malware, viruses, and hackers. If it finds any problems, it will let you know so that you can fix them immediately.
You Get Everything In One Place
When you use a multipurpose WordPress theme, you get everything that you need all in one place. This makes it easier for you to find the information you need, even if you're not sure where it is. Also, it's easier to manage and use the theme correctly.
If you are looking for a way to add a testimonial page or a contact form; for example, all of that information will be in one place — the theme's README files. If you're just starting out with websites, this might seem like an advantage at first glance. But once you get into the World of WordPress, it's easier to make changes and updates as needed.
Updating themes is a lot easier with one theme to manage. If you have multiple plugins and other elements, it can get confusing and hard to keep track of what has been updated. With one theme, updating everything is as easy as changing the date on a calendar.
It's Easier To Update Content And Plugins
If you're using a single WordPress theme; it's easier to update your content and plugins than if you're using multiple themes or templates in combination. You don't have to be constantly moving things around between different themes or templates because they all use the same style sheets and template files; so there isn't much work involved in maintaining them all at once.
Updates And Support Are Easier To Manage
Updating themes is a lot easier with one theme to manage. If you have multiple plugins and other elements; it can get confusing and hard to keep track of what has been updated. With one theme, updating everything is as easy as changing the date on a calendar.
Conclusion
Ultimately, the decision comes down to your own needs and preferences. Whether you're a developer looking to build a site from scratch or a business owner looking for a template to host your custom content; multipurpose themes have come a long way in recent years.
However, leaving some particular instances aside, versatile themes like Pragmatic Theme is ideal for most sites. Among other reasons, this is because:
Usually, you have more features available.
One-click installation
Build with a FREE version of Elementor along with FREE add-ons.
No bloatware
Comprehensive documentation
Also, this theme is easily customizable and comes loaded with features that can truly take your WordPress site to the next level–so why not give one a shot?
Author Bio: Ronik Patel is the CEO & Founder of Fabrx Design & UnlimitedWP, A White Label WordPress Development Agency located in Boston, USA. Offering Unlimited WordPress tasks for digital and web agencies at a fixed monthly cost.