Webflow vs Elementor- An Expert Opinion, How to Know Which One is Best For You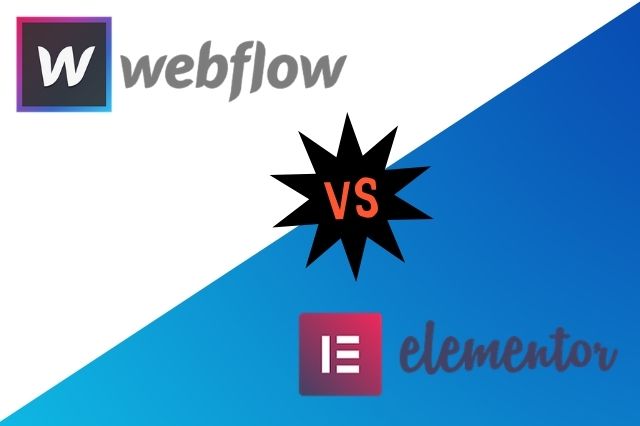 Do you want to create a website and looking for ways to get your website ready at a favorable price? Take it easy because hi-tech has made everything clever and easy to do. Website building is not an issue now where you have to waste your time and money. Abundant website builders are there to help you create your website the way you want to look. Not all of the website builders available are reliable, so you have to choose among them wisely. Among those many, Webflow and Elementor have earned a big name due to their ease and reliability. So in this article, I will talk about Webflow vs Elementor so that you can create a clear image in your mind of which one is better for you.
So let's discuss them and find why the people are mostly choosing them to create their websites.
Before starting the discussion on Webflow vs Elementor and why they are so popular, I reveal the problems that come with building a website.
The front-end and back end are not compatible.
The Website may have broken links.
The design of the website is out of fashion.
The website takes a long time to load.
The website is not SEO optimized.
It is not compatible with the phone.
Website builders, like Webflow and Elementor, offer many advanced features to solve these problems to make your website functional, effective, and up-to-date.
What is Webflow?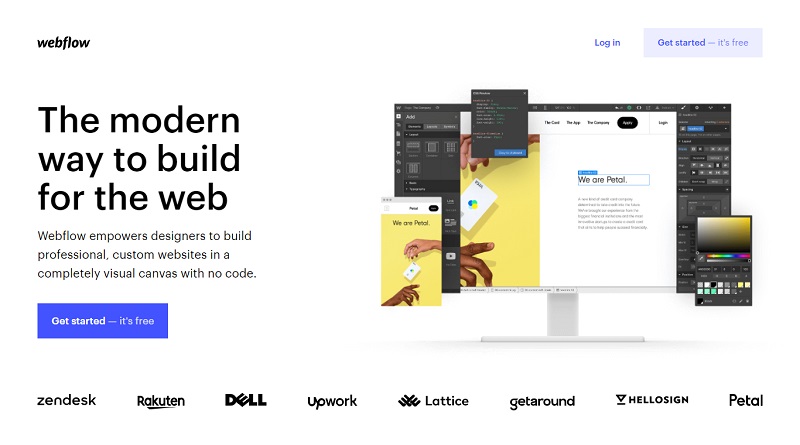 Webflow is an awesome tool to create a great-looking website on your own without knowing the technical aspects of coding knowledge. You do not need to master the coding and other technical things involved in building a website. What a freedom it is that we don't have to rely on somebody else in choosing the designs and format of our website. Moreover, the website you will create by using Webflow will be professional enough to compete with any other website built by some expert.
Webflow offers to build your website visually by using different tools as you do in any other application.
Webflow let you customize your site by:
Choosing the background of your choice.
Applying the theme which you like.
Using ready-to-use templates.
Adding any feature to meet the need of your brand.
Selecting the font of your choice.
When you have created a website, Webflow doesn't leave you there helpless; it helps you to test the website that either it's working accurately and giving your required results or not.
Webflow also helps you by doing administrative duty to be at ease and comfortable with what you have created.
Webflow also allows you to create blogs, online shops, websites to run your business, create portfolios and print your website.
How to create a website using Webflow:
Know the type of content you are going to put on each page and the required graphics.
Optimize the SEO of your content.
Now, you can choose a template of your choice to give a particular design to your website.
Now, start adding your content to the templates you have chosen.
Add style to your content.
Add call to action button.
So you have created a basic website where you can make changes as per your need. Webflow allows you to have a preview of your website before making it functional.
Pros:
Easy to use.
Has drag and drop menu.
Create responsive pages.
It gives you e-commerce support.
Creat website without knowing to code.
Let the website publish.
Cost less.
Cons:
Charges extra for some services.
What is Elementor?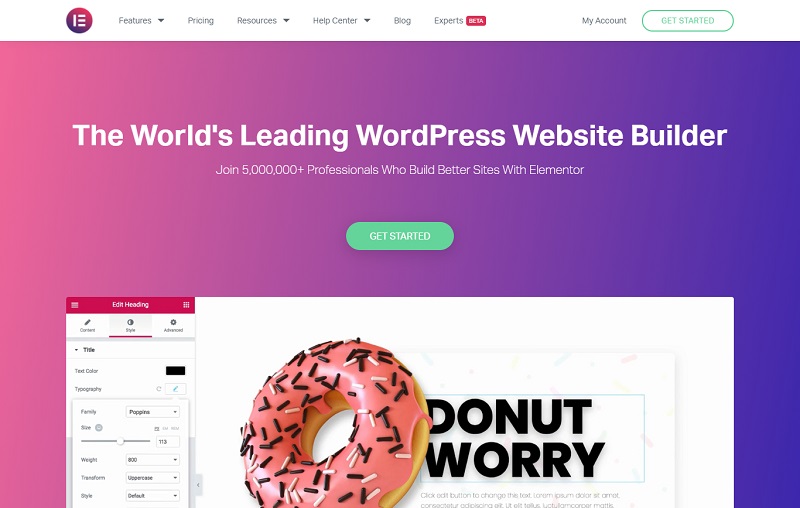 WordPress doesn't need to have any introduction while being the service provider of one-third of the websites. Elementor is the WordPress plan, and indeed the most efficient of them all that WordPress has made until now. Elementor is an extension of WordPress. You can use this plugin to create a website without writing codes.
Elementor offers you to develop professional websites with no knowledge of coding.
The websites you build by using Elementor give you awesome results by getting good traffic which ranks your website high. Elementor secures better leads for you and a high level of conversions. The most favorite feature of the users of Elementor is its being designer-friendly.
Elementor allows you to choose the features, colors, themes, styles, and font of your website by providing a good amount of ready-to-use templates.
Elementor guides you through the whole process of building the website through innovative ideas and by providing tutorials. The whole process is fun and easy because of the drag and drop option.
This is how you can create a website using Elementor:
At first, you have to install WordPress.
Install Elementor and go to settings.
In the setting, you can choose the type of post, color, font, and response rate.
You can now build a page by adding a new page.
Add sections, columns, and widgets.
You have now created a page and can customize it according to your need.
Pros:
Drag and drop builder facility.
Provide header and footer.
It gives e-commerce support.
It provides custom templates.
Built-in themes.
Cost-effective.
Cons:
Limited access to the free version.
Now that we know what these website builders can do for us, it is time to compare them to find out which best suits your needs if you have to choose between them.
Webflow vs Elementor
Though both have the same usage and provide almost the same features still at some points, one leads the other. Though both are very easy, Elementor is easier to use when it is compared to Webflow because Elementor offers more flexibility and more options to customize.
The most important point where Webflow excels Elementor is its all-in-one solution website.
Webflow allows you to build your website, whereas Elementor only allows you to build a page for yourself.
Webflow offers clean code for you that is very easy to understand and deploy.
Webflow offers more speedy sites than that of Elementor.
You will find it very easy to design the page while choosing only the template using Elementor, especially if you don't have experience designing a website.
If you are concerned about managing the content, you should opt for Elementor because it is much better than Webflow in content management.
If you compare the prices of both building and handling the website, Elementor will win the field for being cost-effective than Webflow.
If you talk about the support of its users, Elementor has a lead on Webflow. Unlike Webflow, which doesn't give full-day support, Elementor has full-day support to its users, and additionally, it provides tutorials on every product.
Reasoning At the End:
So that all from Webflow vs Elementor. To end the discussion, I may say that both the service providers are unmatched in the creation and handling of the website. For you, undoubtedly, the best would be the one which fulfills your needs.