CMS vs Website Builder – 15 Pros and Cons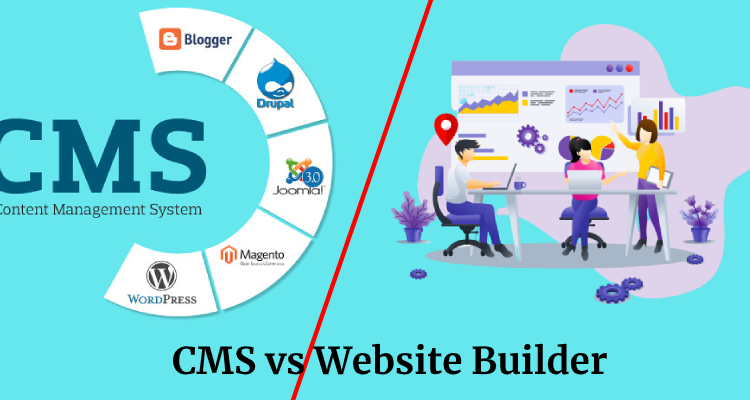 Creating a website has become relatively easy today, and you don't even need to have extensive knowledge in coding to create one. This is thanks to the automation that has been brought about by website builders and content management systems (CMS). These provide users with all the tools they need to create stylish websites.  However, the two are quite different. And when it comes to finally deciding whether you are supposed to go with a website builder or a CMS, you will need some extra information. So In this article, we will talk about CMS vs Website Builder and its pros and cons. This article explores the two methods of creating a website and helps you choose the best fit.
(Content Management Systems) CMS vs Website Builder:
Website builders are tools that offer pre-built templates and components that can be integrated to create a fully functional website. Most website builders use a drag and drop functionality to make creating a website easily, and users usually don't need any coding experience.
When creating a website, you can see what the end result will look like after each action, a concept usually referred to as WYSISYG, or "what you see is what you get." Some popular examples of website builders are Wix and Squarespace.
CMSs, on the other hand, are more complex platforms that support both the creation of a website and the modification of digital content. CMSs usually come as open-source software, allowing developers to create plugins and themes. Users can therefore express themselves using self-crafted elements and blocks to make their site stand out.
The Pros & Cons of Website Builders
Pros
1. Easy To Use
The main selling point of website builders is that users don't need any coding or design skills. All you need is an idea of how you want your website to look like, and from there, you can drag and drop everything – photos, headings, buttons, text, and other functionalities such as email subscription bars and social media buttons.
2. Fast Creation
When created with a website builder, you first answer a few questions about the type of website you'd like. The builder then generates a template that you can edit easily and quickly. You can get your website online on the same day.
3. Affordable
A website builder doesn't require you to hire an expert as you can do everything by yourself. To get online, you only need to pay a small fee that will cater to both the service and the hosting.
Cons
1. Limited Customization
Although website builders let you create your own site, you often won't be able to override some rules or edit the underlying code.
2. Generic Look
Since you won't be able to customize your site as much, it will still retain the generic look of the website builder you used.
3. Hosting Lock
After creating a website, you will not have the option to change your hosting provider. All you can do is upgrade your hosting plan.
4. May End Up being Costly
Depending on the website you are creating, you may end up needing expensive upgrades. Some of the tools and services you can get on open-source platforms for free or cheaply can be costly when using website builders.
The Pros & Cons of CMS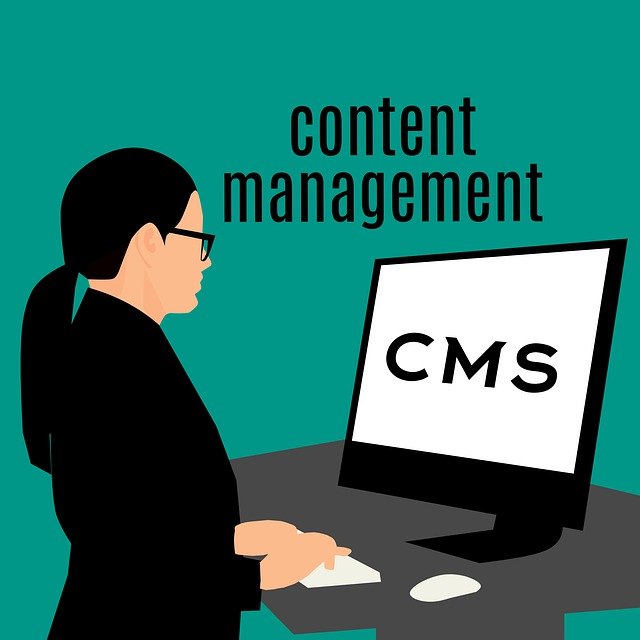 Pros
1. Improved Functionality With Plugins
All CMSs allow users to enhance functionality through plugins. Since these platforms are usually open-source, there's a huge number of plugins that you can install.
2. A Huge Number of Themes
Just like website builders allow you to set up a website with ease, you can also create a site quickly using any of the thousands of themes available. These themes can usually be edited and customized, and some of them even come with drag and drop functionality.
3. Choice of Host
CMS websites are not attached to a particular host. Even after using your site for several years, you can always migrate to a different host.
4. Greater Customization
Content management systems allow users to access and edit the underlying code. This goes beyond the customizable features of a theme to change specific elements and make a theme appear different. However, it's advisable not to do this on your own unless you have the technical expertise.
5. Great SEO
CMSs provide an excellent Search Engine Optimization (SEO) structure that you can build on. You can create from the bottom with SEO in mind and then add plugins, keywords, and more as required.
6. Scalability
When designing using a CMS, there's no limit to how much you can grow your website or how much content you can have on it. As the business grows, you can incorporate other features such as a blog or even an e-commerce store.
Cons
1. Steep Learning Curve
Unlike website builders, CMS building often requires manipulation of code. This means that you need to have HTML and CSS skills. On the management side, you will also need to have the technical skills to manage web hosting, depending on your hosting plan.
2. Distributed Support
CMSs allow you to integrate different products and services seamlessly. However, in case of anything, you will have to contact the specific provider about a particular issue. This can be a theme developer, hosting service, etc. In case of integration issues, you may get stuck in the middle.
Using a Website Builder: When Does it Make Sense?
Website builders do not have as many features as those that you can find in CMS platforms, but they pack enough functionality for simple websites. A website builder will be perfect if you want to create a personal website, set up a simple e-commerce store, or create a simple/ temporary website that explains what your business does. It would also be suitable for individuals who want to create a website quickly while on a budget.
Using a CMS: When Does It Work Best?
A CMS is a way to go if you want to create a highly customized website without limitations in terms of features, capabilities, and hosting options. There are several CMS options that you can go for, and your choice should be based on the type of website you want.
WordPress is highly recommended for blogging, although it can power almost any type of website. Others are more specialized. For example, Magento is more geared towards e-commerce.
Bottom Line
Thanks to website builders and content management systems, you can easily create a website that meets your needs. The two options are suitable for different types of websites, with website builders majoring on simplicity and CMSs providing power and flexibility. One will fit your needs more than the other, and the pros and cons above should help you determine the better match.
I hope you liked the article about CMS vs Website Builder, also if you liked it then please share it with your friends and followers.