5 Creative Writing Ways which Benefits Students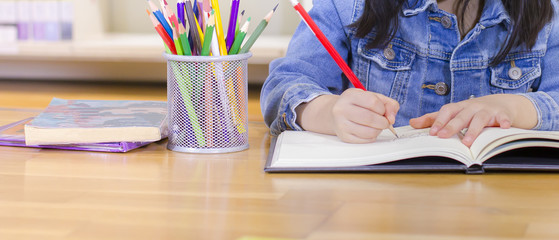 It is undeniably true that the art of writing is what drives education today. You are likely to encounter limitless writing tasks throughout the education voyage, and they are what determines your overall performance program. Among the writing tasks, is creative writing. The article thus sheds light on five benefits that students gain from creative writing.
Self-Confidence
Creative writing is an exercise that involves developing a voice and context without any limitation. Therefore, when creatively writing, you have the opportunity to express. Also explore a particular topic while showcasing a feeling, perspective, and also a character.
With such creativity, you are bound to have confidence and feel more comfortable. When asserting your thoughts on a piece of writing and other things besides composition. What's more, students who don't compose their papers creatively may lose confidence to bring out perspective of what they have written more so if there's a referable piece.
Therefore, forgetting to showcase your take on the topic leads to loss of voice hence failure to come out as a professional writer who is highly knowledgeable with real-world experience.
Communication Skills and Empathy
When involved in creative writing, you are immersing yourself into an imaginary world that comes with imagination, personalities, and emotions that prepare an individual psychologically. Such writing skills provide students with a healthy empathy dose making them understand better those who are not like them.
For instance, imaginations created through writing may help an individual relate to the ideal world that some people live in, develop experience, and have an idea of how to handle people that live in such an environment in real-life every day.
What's more, students who understand a precise perspective communicate smoothly without a problem. They easily develop the skills of conveying an incredibly crucial aspect of a subject bringing out a vantage point clearly, making a third party individual understand overwhelmingly. Such skills are exceedingly essential not only academically but also later in the professional fields.
Proper Understanding of Creative Writing Mechanics
The moment you often practice the art of writing, you not only sharpen your vocabulary but also gain a better understanding of the mechanics involved in reading and writing. For instance, you gain knowledge regarding grammar rules.
Also, creative paper composition practice enables an individual student to develop free flow writing that is meaningful to the readers even if the context requires is somewhat complicated. With excellent composition skills, you won't need an essay writing service to produce top-class papers for you. Therefore, when you master and understand the mechanics of creative writing, composing a professional paper becomes more comfortable.
For instance, once you have all the mechanics at your fingertips, you can bend and acceptably break the rules so long as it favors your context. Thus, you'll know when to apply your voice and bring out a particular theme of a subject without coming out as an amateur writer.
Better Physical and Mental Health
There's nothing more that is better than physical and mental health, more so to students in a learning environment. Different studies have ascertained that expressive writing has had a positive implication in the emotional, physical, and mental health of students, which is a big plus when it comes to learning.
Therefore, creative writing has been regarded as a means of alleviating stress levels to tutees and can ward off some illness, an element that makes it very essential in the education setting.
Enhanced Thought Clarification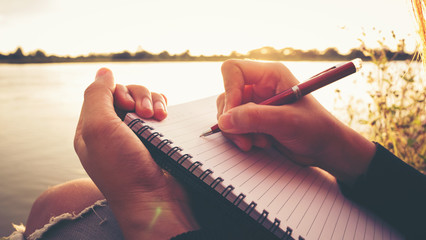 The art of creative writing helps an individual develop emotions that are getaway to clear thoughts. For example, as a student, your primary focus is to convince your tutors of a particular subject when writing a composition. Thus, you need to showcase a proper understanding of the subject by giving detailed thoughts that engage a million reviewers since the concept being articulated is ideal in the actual world.
Therefore, creative writing enables you to come up with a text about a subject that sees a teacher assume the traits of precise character in the composition. They read through and, at the same time, develop the suspense of knowing what next.
Final Word
Expressive writing has changed various aspects of a student's life. For instance, writing mechanics and empathy makes students have the ability to communicate their thoughts creatively in a way that even the reviewer can relate to in the ideal world. Since creative writing is still part of the curriculum that evolves every day, students are expected to achieve even more and become a better part of society.