Why Should Kids Learn to Blog? Kids blogging guide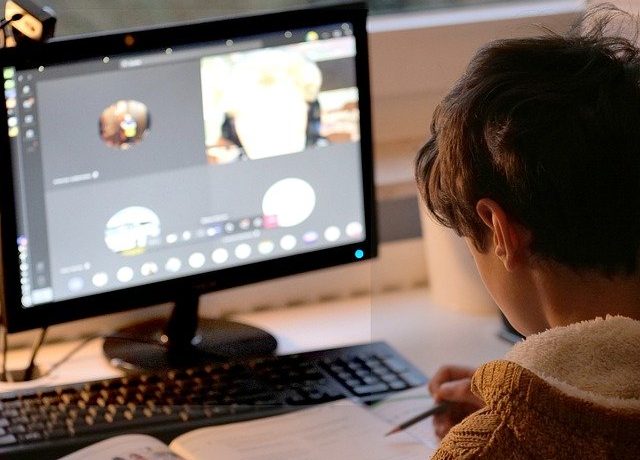 Blogging is one of the internet activities popularly regarded as a hobby. For many people, a blog act as a simple diary for their everyday life events, while for others, it's that small portion of the internet where they make their living. Since the first blog was created in 1994, blogging has grown from a mere internet feature to a vast market of opportunities. Here are telling you about the kids blogging guide.
There are nearly 600 million blogs on the internet today, covering all the topics you can think of. Kids blogging guide would be a great way of introducing them to the internet and the content creation world. Over the years, we've seen very successful kid bloggers pursuing a wide range of topics from pets and school life to fashion and pop culture.
So, why should your kids learn to blog? We've rounded up some of the benefits below.
Benefits of Blogging for Kids
Any kid who has learned to read and write can easily begin their blogging journey on any topic they find interesting. The beauty of blogging is that there's no strict format or formal way of doing it. This level of flexibility gives your kids the opportunity to learn at their own pace and advance their skills with time. Here's how learning to blog can be of great importance to your kids.
It Builds Confidence
Blogging helps your kids express their ideas in a way that's unique to them. This gives them a voice in society and the opportunity to be heard. With time and as they develop their skills and earn some audience, their ability to express and believe in themselves becomes their source of confidence.
It Helps Develop Their Literacy Skills
Blogging as a form of writing requires thinking. With regular practice and the urge to improve, your kids will develop their digital literacy skills. This will allow them to articulate their thoughts and formulate stories in a way that's worth sharing with others.
It Boosts Creativity and Communication Skills
Knowing to read and write is not all that your kids need to succeed as they grow up. By learning to write stories about pets, family, and hobbies, they leverage their imagination to make stories more fun and interesting. Similarly, as they grow their audience, they will learn how to respond to comments and handle success and failure. That way, blogging will supplement your kid's formal education in a more practical and effective way.
It Opens Them to the Digital World
The other benefit of having your kids learn to blog is that you could help nurture some entrepreneurial spirit in them. Kids begin to discover their talents as soon as they expose themselves to different activities. Blogging may become their passion and a stable source of passive income for decades to come.
For others, this could be an avenue to get more curious about the internet and how blogs and websites work. That level of curiosity could lead them to develop an interest in coding and website development. It will also be easier for them to pick their areas of interest from the many kids coding courses.
Blogging Guide for Kids
Getting your kids to blog takes time, and you want to actively participate in helping them find the right skills. Some schools have a curriculum that introduces kids to topics on blogging and the internet. This is one of the best ways to ensure proper guidance and support throughout the learning phase. One benefit of such schools is that the kids will learn alongside their peers, making it fun and competitive.
To complement school learning, you want your kids also to learn how to blog at home. Here, you want to pick some blogging platforms such as WordPress and get them to publish their first story or even just their name and hobby. After some learning curve, you can help them secure a good domain to publish their stories live and even edit in real-time.
This kind of progressive learning is quite beneficial if your kid is to learn more along the way. They will also have the motivation to pursue more sophisticated topics and build on their skills.
Get Your Kids Started with Blogging Today
Blogging can be a fun activity that your kids will enjoy as they grow and even later in their adult lives. It can also be a rewarding career that allows them to do what they love with a better work-life balance. But to figure out which part to take, they first need to start blogging, build their skills, and constantly improve.
The internet is full of resources that can introduce your Kids blogging guide. Most of these resources are free and allow for progressive learning for kids age ten and beyond. Even then, physical or virtual education on blogging can still be a great way to set up that foundation and maximize that time for long-term success.