The Difference Between Outsourcing and Outstaffing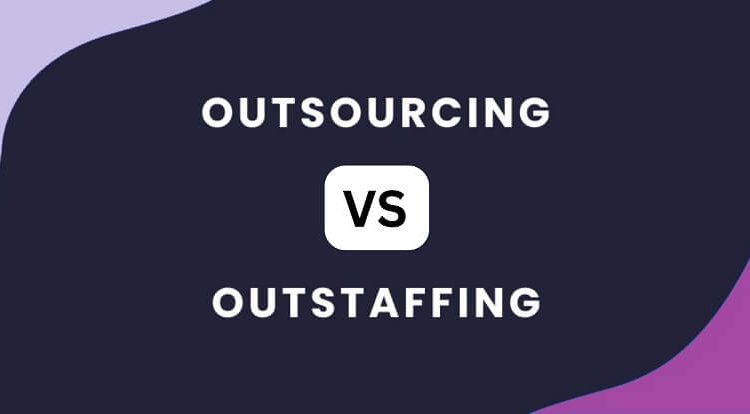 Do you want to start an online business or take an existing business online? You need a website-building team. You can start searching and select each specialist yourself, forming a team. The second way is to hire a dedicated development team. Many outsourcing and outstaff companies offer such services. You don't have to look for good developers and draw up an employment contract; the contractor is responsible. In this article, we will tell you the differences between outsourcing vs outstaffing and what suits you best.
When should you use outstaffing and outsourcing of personnel?
You don't want to waste resources searching for every specialist. Outsourcing or outstaffing companies have a large number of frontend and backend developers, designers, layout designers, and content managers. These people already know each other and, as a rule, work together.
Do you want to minimize risks and financial expenses? There is no need to hire specialists on your staff. The project is short-term. For example, you want a website or online store for a company. The work will take several months; then, there will be no tasks for the developers.
Having decided to use the services of a ready-made team, you need to know how to choose a website development agency. First of all, you need to study the portfolio and case studies of the company and then talk in person to make sure that responsible people work in it. Now, let's find out how outsourcing and outstaffing differ.
What is the difference between outsourcing and outstaffing?
The primary distinction between these two modes of collaboration lies in the fact that outsourcing involves delegating tasks or functions to a contractor who executes them under a contractual arrangement. For instance, consider the creation of a turnkey website; you can either hire developers as part of your in-house team or outsource the project to an external company, which assumes full responsibility for the ultimate outcome.
With outstaffing, you do not ask a contractor to do the project for you. You receive specialists from the company who will become a team under your leadership. You can control employees, assign them tasks yourself, and communicate directly. The plus is that you are completely freed from the legal intricacies of searching and recruiting personnel.
Benefits of outsourcing
These points will help you better understand the difference between outsourcing and outstaffing:
You need a website or an online store, but you do not understand the intricacies of development and design trends; a professional outsourcing team will completely take care of the process. The contractor's expertise will allow you to get a finished and high-quality result.
A project manager who organizes the team's work will be in touch with you. He will advise you, explain complex processes in simple language, and help you navigate the choice of CMS, programming language, and design.
Saving resources on searching for each specialist and eliminating legal issues related to registration in the company.
Once the project ends, you receive the result and no longer have obligations to the developers.
Benefits of outstaffing
The main difference between outstaffing and outsourcing is that in the outstaffing format, you become a team manager and set tasks. This consists of the benefits of outstaffing:
There is no manager between you and the specialists; all communication is direct. You supervise the work of programmers, designers, layout designers, and also content managers. If you have a clear vision of the project and an understanding of the processes, this option is for you.
You will clearly know how many hours and on what tasks your employees spend. Also, you will be aware of emerging problems.
You get ready-made specialists who do not need to be legally registered in your company.