How To Get More Followers For Running Your Business Successfully?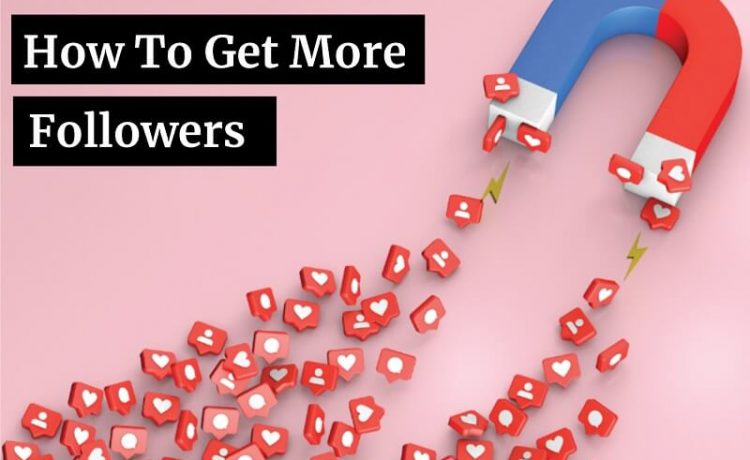 Hey guys, today in this blog post, we are going to discuss how to get more followers for running your business successdfully? So keep reading.
Social media marketing is the marketing of products and services on social media. Marketing was difficult and less fruitful before the introduction of e-marketing. It was not easy for marketers. They had to go to the doorstep of the customer to get him aware of their products. Moreover, people did not pay attention to their suggestions and content. But with the introduction of social media marketing, it became useful for marketers to market their products. They easily give suggestions and opinions to their customers to get them aware.
Followers On Social Media Networks
Marketers access each customer through social media. They interact with their potential customers on social media such as Facebook, Twitter, and Instagram. These social media networks help them to reach their products to nearly every customer. Getting followers is one of those strategies to market their products and services. Different social media experts recommend buying Instagram followers for small businesses. Marketers need to get and manage their followers through several social media strategies. Here we discuss some of the strategies to get more followers for running a business effectively. These are as follows:
Use Software And Tools
Most business marketers do not have time to spend on social media to manage their hundreds of millions of followers. Instead, they grow their followers through social media software and tools. Tools of social media focus on automation and analytics. Analytics allows marketers to get stats about their social media accounts. These stats give you suggestions such as when they should be posted, which post will likely be more shared, and response analysis about their audience. These tools are highly recommended by influencers to get more followers.
Network With Influencers
Growing social media following requires effective ways. One of such effective ways includes a connection with influencers whom marketers follow and admire. Making a connection with such influencers is possible through sharing their posts, and tweets and engaging in the conversation online. In this way, you get more stuff on your profiles. It is an effective and authentic way to grow your followers on social media. It is important to network with the right people so that you get noticed. You need to pick some influencers and engage with their content.
Create Your Videos
Video posts have always been attractive content for people. These video postings help to get more followers on social media. Businesses can be successfully run on social media by creating videos to attract potential customers. These videos should contain attractive content and a good format. Moreover, videos that marketers post should not be too long. It should contain a message and objective delivery to viewers. You can get more and more followers by posting videos on different social media networks. Businesses can go live on Facebook and Instagram to get more followers and potential customers.
So, these are ways and strategies to get more and more followers on different social media platforms. Other creative tactics can also be used by marketers to run their business on social media successfully. They should be consistent in posting photos and videos and manage their followers according to their preferences.