How To Schedule Instagram Posts: The Complete Guide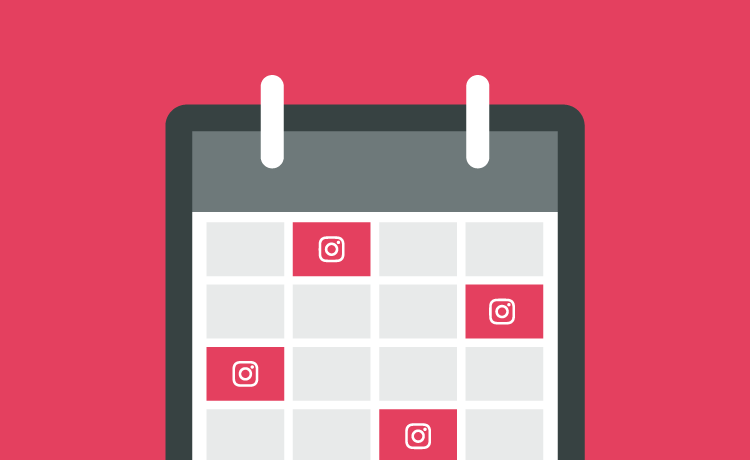 Learning to schedule Instagram posts way in advance is the easiest way to save time on the platform and focus on what's most important. Building a solid Instagram presence and consistently attracting a follower base takes time and effort. You need to be active on the platform so you can share valuable and relevant content with your Instagram followers. This is why it's critical to have a content strategy and plan in place, as well as a proper content calendar and posting schedule.
The more sophisticated your Instagram marketing efforts are, the more valuable a scheduling tool becomes, whether you're the owner of your firm or the manager of a multinational team. When some of the tedious work is automated, creating consistent, high-quality content is easier to plan, write, and deliver.
We'll talk about why it's essential to have an Instagram editorial calendar and posting schedule in this post. We'll also discuss why you should use a social media posting tool to automate your Instagram schedule.
Why Should You Schedule Instagram Posts?
First of all, there really is no "secret" to Instagram's success. But if there were, it'd be quality, high levels of engagement, and most of all, consistency. These are all easier said than done. A sure-fire strategy for consistency is to schedule Instagram posts and stories to enhance your engagement and grow your following, from saving up time in your workday to boosting traffic to your website and improving productivity. Get to know more reasons why having a posting schedule is important.
Schedule content ahead of time to stay organized
Whether it's running an Instagram contest or giveaway or extending your reach with an effective Instagram strategy, scheduling content ahead of time helps you get organized and gets you focused more on your strategy and less on the nitty-gritty logistics.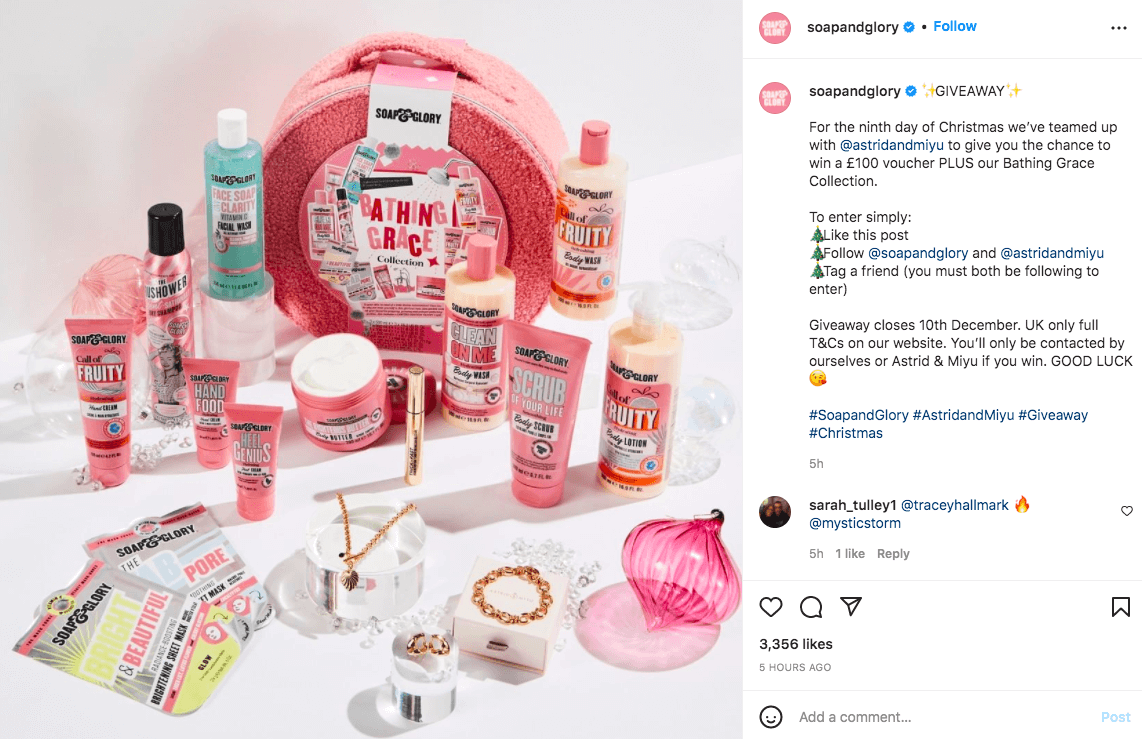 Manually posting content on Instagram takes so much time, and if you're a business owner, this taps into your precious work hours. The time you spend on your phone could be used on other business projects like focusing on your 2022 goals of building a stronger brand community. When you schedule Instagram posts, you win back time. Set aside 20 minutes every week to plan, schedule, and set your content to auto-publish to get ahead of your game.
Schedule content so you can post at optimal times for your audience
When it comes to Instagram engagement and reach, you'd need to optimize your Instagram posting times. And since every account has a different audience, including different time zones, knowing the best time to post on Instagram for your account is critical.
When you post when your audience is most active, you drive more engagement on that post, and ultimately, on your account. This engagement translates into Instagram pushing your content higher up on Instagrammers' feeds, which brings you steps closer to landing a spot on the Instagram Explore page. As soon as this happens, you'll even get more engagement on your post.
Remember, higher engagement leads to more visibility, leading to higher engagement rates and visibility. It's a cyclical process and always starts with your Instagram posts.
Plan your grid out to create more visually appealing posts
More people turn to Instagram to search for their favorite brands and businesses. That means your Instagram profile is now as important as your website's homepage. Naturally, your Instagram aesthetic instantly becomes one of the most effective ways to grow your account and get more followers.  While the no-edit edit trend is still a thing, you'll need to stay on top of things and create more visually appealing posts for your profile.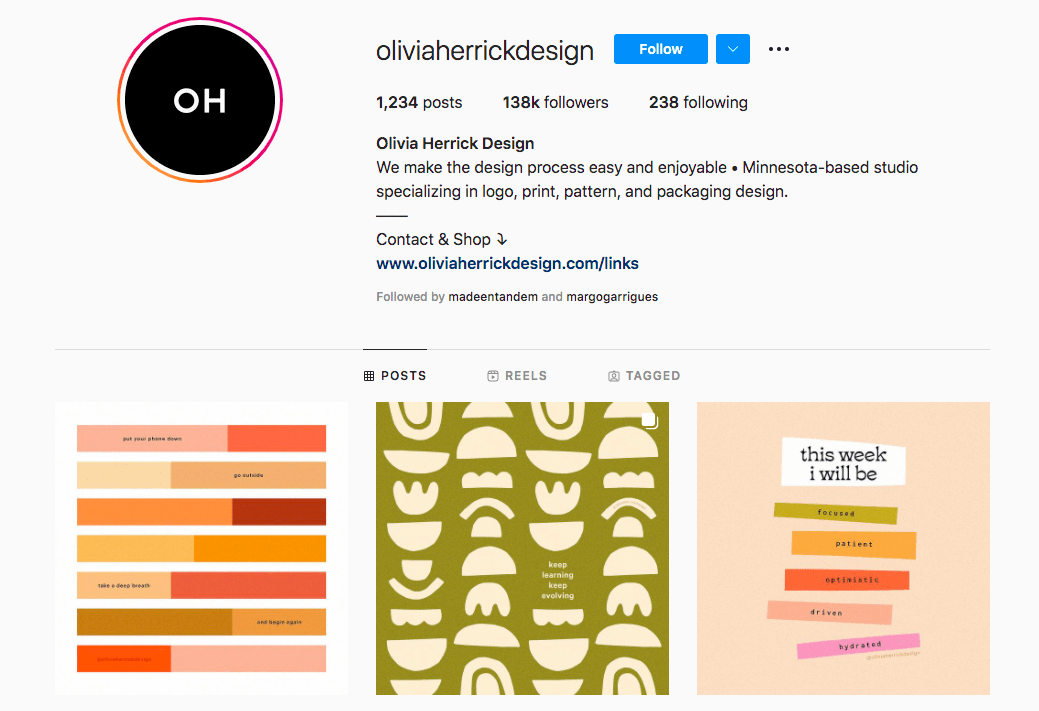 Your Instagram feed is the first thing visitors see when they land on your profile. It's critical to make a good impression. Everything you plan out and post should have a cohesive and complementary design theme when you schedule Instagram posts. The key to doing this is to plan out your content in advance.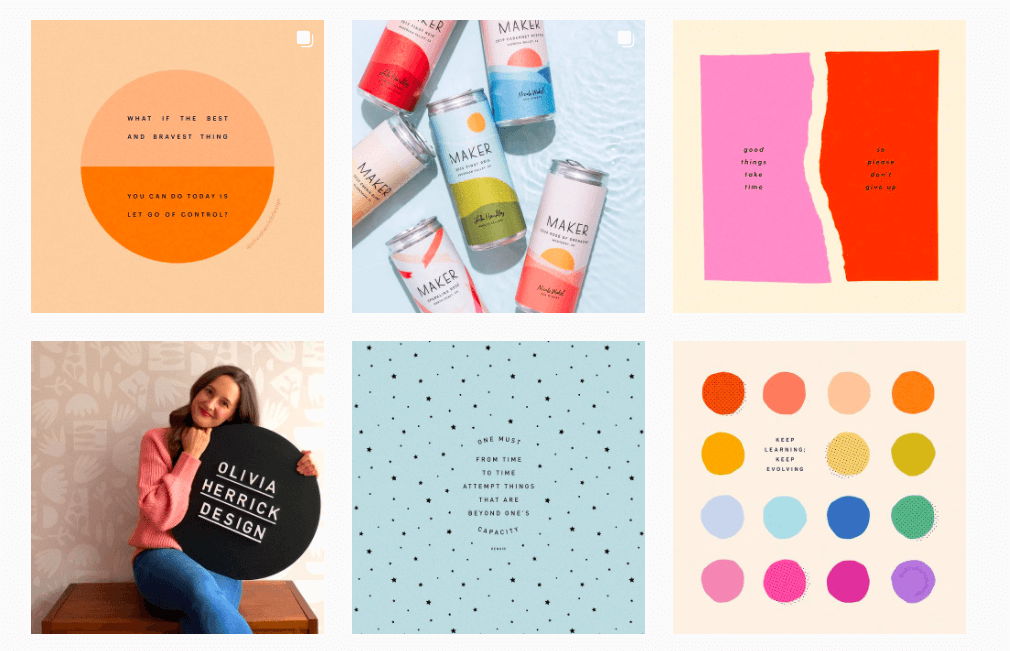 How To Schedule Instagram Posts
There are different ways to schedule Instagram posts, and one efficient way is through the Facebook Business Suite. Your Facebook Business Suite offers a variety of tools that help you manage your online presence on both Facebook and Instagram – all in one place.
Connect Your Facebook Page And Instagram Account
To begin scheduling content, connect your Facebook page and Instagram account by going through simple steps.
For Android:
Go to your Page and tap "Settings."
Tap "Instagram" and tap "Login."
Enter your username and password and then tap "Login" once again.
For iPhone or iPad:
Go to your Page and tap "Settings."
Tap "Instagram" and tap "Connect."
Enter your username and password and tap "Login."
If you're connecting to your Facebook Page from your Instagram business account, be sure that you've converted your account to an Instagram professional account and that you're an admin of the Facebook page you'd like to connect to. You can then add that Page to your Instagram account:
Go to your profile and select "Edit profile."
Under Public business information, select "Page."
Choose a Page from your Pages to connect to. You can also "Create a New Facebook Page."
Your business account is now connected to your Facebook Page.
Creating And Scheduling Instagram Posts Through Facebook Business Suite
The Business Suite allows you to easily schedule posts to stay connected with your community. Here's how:
1. Create a post
Click "Create Post" on your home screen in the top right.
Choose whether you want your post to appear on Facebook, Instagram, or both.
Write a caption and select the video or photo to post.
Click "Publish" to make your post go live.
2. Schedule your posts for later
To schedule a post:
Click on the "…" icon.
Click "Schedule post."
You can then select the time and date when you want your post published
Facebook Business Suite also allows you to preview your posts to see how your posts will look on both platforms. You'll also be able to check how many views you get on your posts in your Facebook news feed and Instagram mobile feed. Another plus is you get to optimize your post for the most popular format.
Third-Party Tools For Scheduling Instagram Posts
To succeed on Instagram, you're expected to live and breathe the platform 24 hours a day, seven days a week. Through Instagram scheduling tools, however, you don't have to be available 24/7. You'll only appear as if you're managing your account around the clock. Third-party apps have allowed you to schedule Instagram posts since the platform opened its API to developers as a marketing partner program. Let's look at three of them:
1. Planoly
Planoly is an official Instagram Partner that simplifies the social marketing process for everyone. It's a very visual platform that offers ease of functionality. You can drag and drop photos and videos around when you're planning your Instagram posts. The app allows you to draft, plan, schedule, and publish content. You can also analyze your business profile data via the web and mobile app.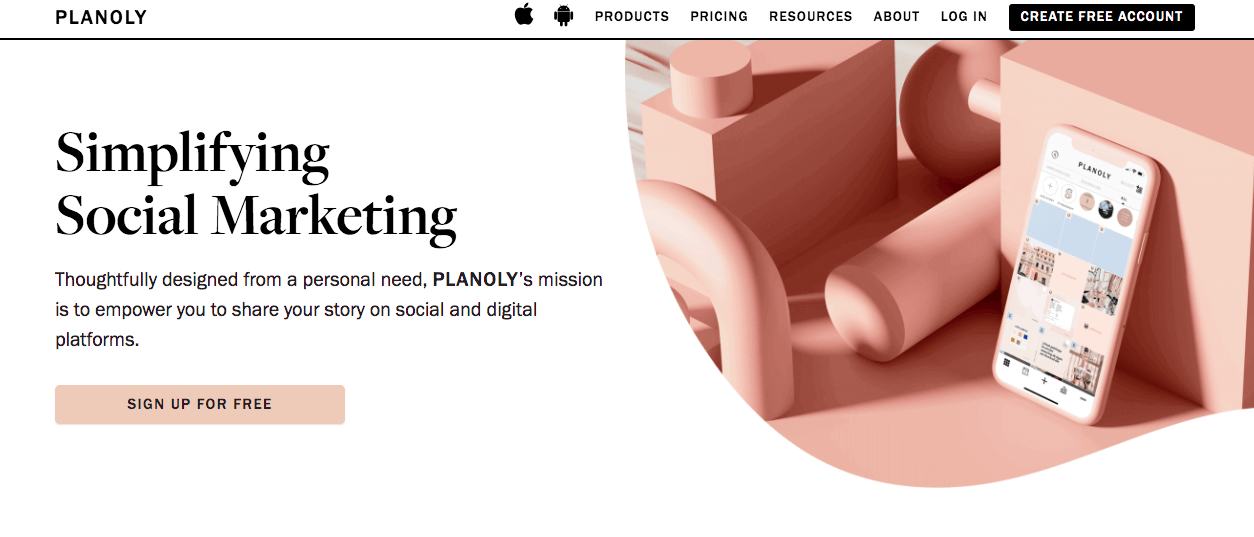 Planoly offers free and paid plans: Solo, which costs $10 annually, Duo at $18 annually, and Custom, which starts at $28 annually and comes with a 7-day free trial.
2. Tailwind
Tailwind helps you grow smarter and faster by automating the most difficult aspects of your social media marketing. As a complete Instagram marketing toolkit, this tool makes you feel like you have your own marketing team that creates, schedules, and optimizes your Instagram posts. You can amplify your reach and measure results with Tailwind. It's free to sign up for Tailwind, and they offer free and three paid plans: Pro ($9.99 monthly or $119.88 annually), Advanced ($19.99 monthly or $239.88 annually), and Max ($39.99 monthly or $479.88 annually).
3. Later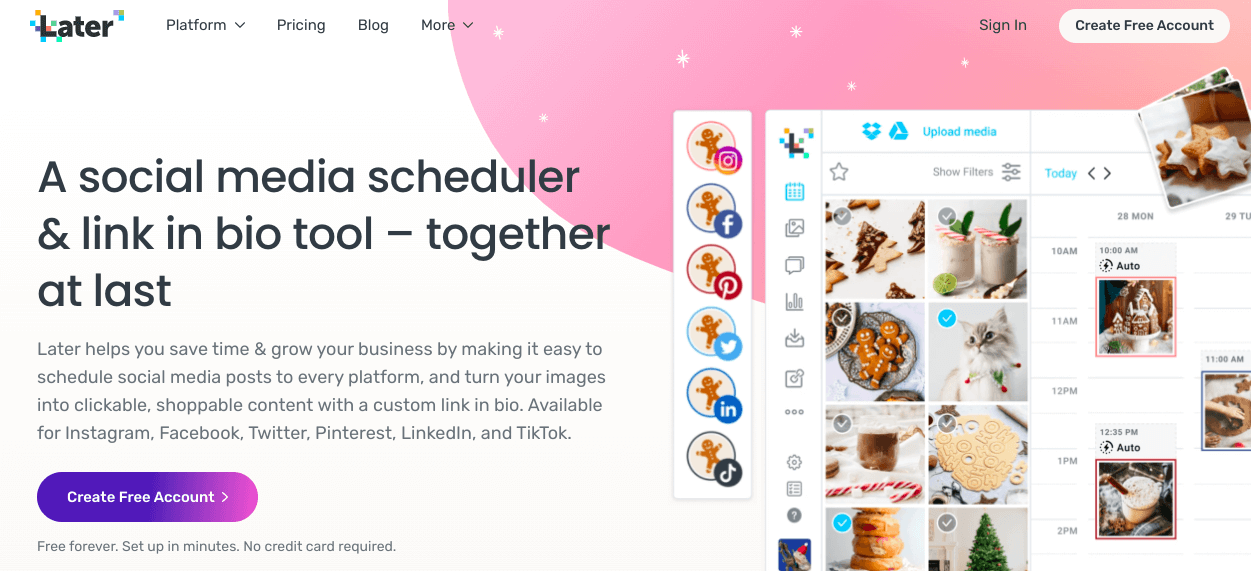 Later allows you to curate, plan, and manage your social media visually. While planning, scheduling, and auto-publishing across social, gather on-brand UGC content directly from the platform. Features like Best Time to Post and Hashtag Suggestions help you grow and extend your social presence while optimizing it. Later offers free and paid plans: Basics ($8 monthly), Starter ($15 monthly), Growth ($25 monthly), and Advanced ($40 monthly).
Schedule Instagram Posts Seamlessly For High Engagement
There are tons of benefits to scheduling Instagram posts. With a well-planned timetable, it's easier to maintain a consistent brand image and keep your fans engaged, hitting your content marketing goals.