How To Build A Bulletproof LMS Budget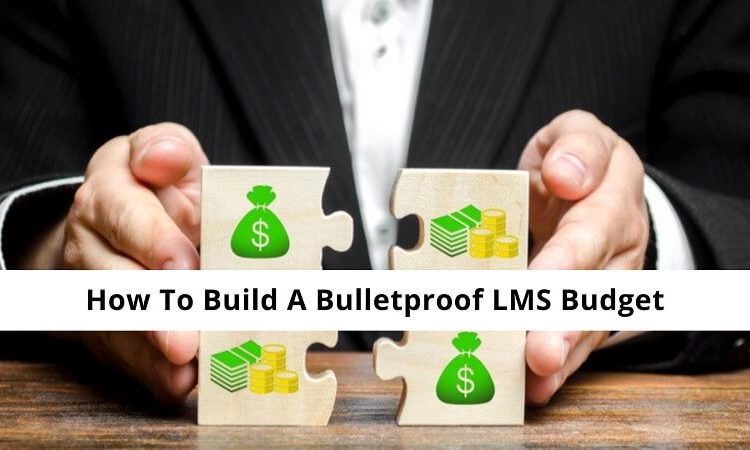 You've finally made up your mind to invest in an LMS. You know your LMS goals and what exactly you want to achieve with its help. Now comes the crucial part – deciding the budget of the LMS. Knowing how much you can, and how much you want to spend on software is necessary to build a bulletproof LMS budget. And based on this budget, you can determine whether or not it is providing you a good ROI.
The problem is, a lot of L&D professionals overlook the most basic factors when building an LMS budget. For instance, you may feel that Accord LMS is extremely affordable at just $1 per user, per month and could be ideal considering your budget is low.
But if you research well you will realize that Accord LMS does not have mobile learning support. It is important to find an LMS with mobile learning support so employees can learn on the go at their convenience.
In comparison, Adobe Captivate Prime's cost is higher at $4 per user, per month but not only does it provide mobile learning support but also a host of gamification features. Game-like mechanics make learning fun and engaging, so at an extra $3 per user, you get both mobile learning support and gamification features.
Let's look at some of the factors that are absolutely crucial to consider when building a budget for your new LMS.
1. Training Content Development Costs:
An LMS helps you deliver training efficiently, but you need to first spend on developing the training content. Training course creation requires you to invest in eLearning authoring tools. These tools help you create engaging content with multimedia elements.
Additionally, you need to take into consideration the payroll of L&D professionals as well as SMEs (Subject Matter Experts). Your course will only be as effective as the people involved in building the course content.
2. LMS Training Costs:
A lot of people assume that an LMS may require no training, but unfortunately, that's not the case. Every LMS requires some level of training to understand all its features and how to use them optimally.
It is necessary to verify from your LMS vendor if they will provide free LMS training. Some LMS may cost you less but may have a difficult interface, which will require you to pay and get training to make the best of all its features.
3. License Renewal Fee:
There are LMS that has a one-time purchase license, and then there are those which have monthly/yearly renewal charges. If in case you forget to renew your license, your employees may not be able to access the training.
This makes it necessary to understand what subscription package is beneficial for your company before you go ahead and buy it. For instance, as a small business, you may opt for a monthly renewal subscription to understand whether or not an LMS is helping you achieve your learning goals.
4. Returns On Training:
Before you actually put your money somewhere, you need to be absolutely sure that it will bring definitive returns. Now, it can get really challenging to define returns on learning and knowledge.
But if there are certain skills that are absolutely essential to help your employees grow and perform their job better, you need to treat the training as a long-term investment. It should help you grow in the coming years and reduce the L&D payroll spend eventually.
Conclusion:
There are a plethora of LMS options available in the market today. But it is crucial that the one you choose should give ROI and help you retain your employees. Keep the above-mentioned factors in mind before putting your money in any LMS.
So that's all from this blog I hope you liked this article on how to build a bulletproof LMS budget. Also, if you like this article then please share it with your friends and social media followers such as Facebook, Twitter, etc.