Learn How To Grow Your Digital Agency In 2023
Hello guys, today in this blog post, we are going to discuss learn how to grow your digital agency in 2023. So keep reading.
The world has finally gone almost digital, and if you have not jumped on the bandwagon yet, maybe it is time. For the last decade, the business sector has slowly started to evolve, but, in the last two years, a major shift took place to rapidly accelerate the process.
Not only has the pandemic opened up the door for digital agencies globally; but the new shift to ease of online processes has heightened the need for digital agencies. So, if you are looking to open a digital agency in 2022, or start scaling your existing agency, how do you do it?
We thought that we would take a look at the top ways that agencies around the world are growing their businesses and what steps they are taking in 2023.
Learn How To Grow Your Digital Agency:
Table of Contents:
1. Pay Special Attention To Employee Engagement
2. Optimize Your Online Presence
3. Perfect Your Digital Marketing
4. Final Thoughts
Pay Special Attention To Employee Engagement
The base of your operations comes down to your employee, and in this hybrid work environment, keeping your employees engaged can be quite challenging. HR managers, IT managers, and team leaders are pulling together to make remote and digital working a viable reality with employees globally.
One of the first things to look at is to include automation tools and instant, real-time messaging platforms to connect your employees and successfully manage tasks and projects. Platforms like Slack, monday.com, and Trello are highly effective for successfully managing your remote and widespread employees.
The second thing to consider is ensuring that your remote employees are feeling valued, appreciated, and recognized by your company. While in-person appreciation can be tough with remote employees, your other option is digital. There are a number of team gift ideas out there that can be given both in person and virtually if you know where to look.
Optimize Your Online Presence
Start with your website. Just how effective is it in converting visitors to clients? Your website is your sales pitch, your calling card, and your marketing tool all in one. It needs to be carefully optimized to reach new audiences and take them on a customer journey which leads to conversions.
Whether you are just starting off or growing your business, it will be worth your while to look at a UX exercise. This will help you streamline and heighten the customer journey throughout your site and ensure that your conversion rates are increased at the end of the sales funnel.
SEO-focused content on your site is key for Google to accurately rank you in the search results. So, make sure you are looking at the right keywords and ensuring that they appear on your site.
From there, images, CTAs, and critical elements of the site can be carefully refined. If a full UX audit is tricky to do, have a look for tools like HotJar. These show you how visitors are behaving on your site and where you should focus your changes.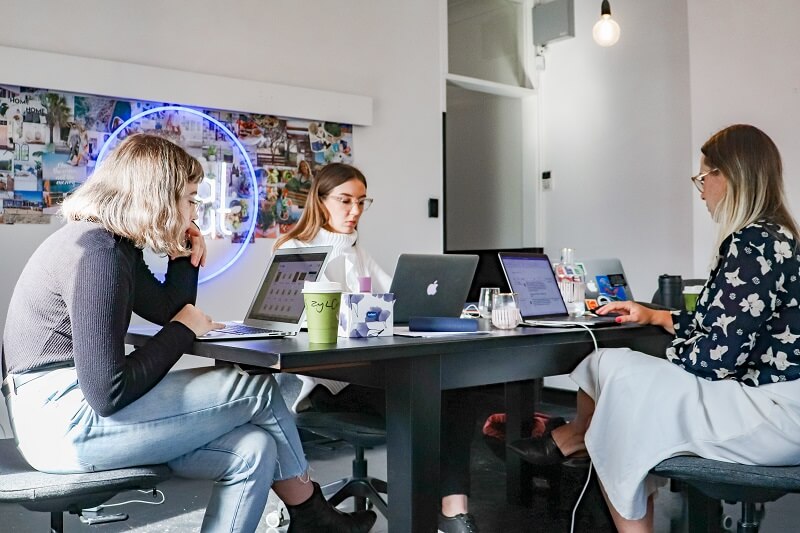 Perfect Your Digital Marketing
As a digital agency, this might seem redundant. However, we have seen tons of digital agencies who are actually severely lacking in their own marketing. This is one of the biggest mistakes that you can make; as many clients will believe that your own marketing reflects your ability to perform for them.
So, spend time every month on your marketing. Emails are a key element in marketing that allow you to frequently reach out to your clients and keep you top-of-mind. With these, you are able to provide them with educational and informative information about your company as well as the products and services you offer.
Social platforms are also important to update regularly. Not only should you be posting several times a week on various platforms; but you also need to keep your content fresh and trending to make sure it reaches various audiences. Make sure you put a budget behind some of the more successful posts to reach even wider, targeted audiences.
Lastly, look at paid ads on Google. Regular keyword research is key to ensuring that your ads pop up at the top of the page in potential clients' searches. These ads will set you above your competitors on the search results, increasing your chances of lead generation and landing a new client.
Final Thoughts
Once you start streamlining all of your processes, keep your eye on your metrics. Platforms like Google Analytics, your mailing platforms and all of your social channels will provide you with key insights; from click-through rates to opens, engagement, and everything else in between.
By having this information, you will be able to understand what your client responds to and what they want to see from your marketing. You will then be able to create similar content in the future to ensure that they are converting and you are landing clients. We hope you liked this article on learning how to grow your digital agency in 2023. Thanks for reading!.