How To Choose The Right Corporate Travel Management Company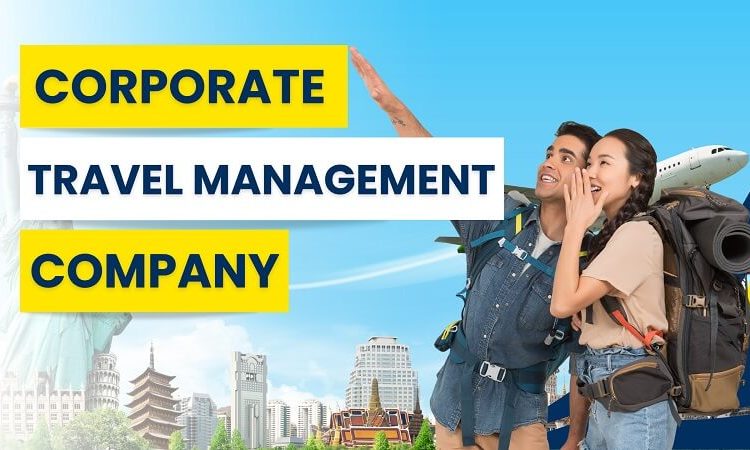 Finding the right corporate travel management company can be overwhelming, but it doesn't have to be. This guide will help you to choose the right corporate travel management company that will make an informed decision. So keep reading.
Corporate travel management is the planning, arranging, and directing of work travel for a business. It is an important part of how modern businesses work because it makes sure employees can travel to different places to do business. Business travel management includes planning itineraries, making travel arrangements, and making sure that business travel guidelines are followed.
While choosing a travel management company, it is important to ensure that they use the latest and most advanced travel management software to ensure a seamless travel experience for your employees. In this article, you will get to know about the steps involved in choosing the right corporate travel management company.
How To Choose The Right Corporate Travel Management Company:
Identifying Your Company's Needs
Before choosing a corporate travel management company, it's important to figure out what the company's travel needs are. Consider the number of employees who travel, how often they do it, where they go, and how long they are absent.
Once you know what your company's travel needs are, you can start figuring out what services you need from a travel management company. Travel management companies offer a wide range of services. Such as booking flights and hotels, car rentals, visa processing, travel insurance, and customer service that is available 24 hours a day, 7 days a week. Setting up a budget for your company's travel is also very important. This will help you narrow down your search and choose a travel management company that fits within your budget.
Researching Potential Travel Management Companies
Once you know what your company's travel needs and budget are; you can start looking for good corporate travel management companies. There are many ways to do this, such as looking through online listings, asking other businesses for suggestions, or going to trade shows. Look for travel management companies with a good reputation and appropriate experience. You can also look at reviews from rival companies to get an idea of how good the service is at each business.
You can also find a reliable travel management company by asking for suggestions from other companies. Talk to other businesses in your field or network to find out which corporate travel management companies they employ and how their experiences have been. It can also be a great way to meet possible travel management companies and find out more about the services they offer to help people go to industry events like trade shows and conferences.
Evaluating Services Offered
After you've found potential partners, it's important to compare the services each travel management company offers. Find a company that can help you with everything you need; like getting visas, booking flights, hotels, rental cars, and travel insurance.
It's important to make sure that the business can meet your specific needs. For example, if you often go to places that are hard to get to; you should hire a travel management company that knows how to get you there. In a similar way, you need a company that can handle a lot of travel if you have a lot of employees who travel often.
Another important thing to think about is how good the customer service provided by the corporate travel management company is. Choose a company that has a specialized account manager on staff who can help you with any problems that come up while you're traveling with customer service available round-the-clock.
Reviewing Travel Policies and Procedures
Reviewing travel policies and procedures is essential before selecting a corporate travel management company. Ascertain that their methods for risk and safety management are sufficient and that they are consistent with your own.
Making sure that the travel policy of your company is followed is equally vital. To assist you in tracking and managing travel expenses and ensuring compliance with your travel policy; find a corporate travel management company that can offer customized reports and data analysis.
Negotiating Contracts and Fees
Negotiating contracts and costs are necessary once you have assessed various travel management companies. To get the best value for your money, bargain over fees and contract conditions. Review the contract before signing to make sure that the costs and fees are disclosed. Make sure there are no hidden fees or charges and that you know all the terms and conditions; including any cancellation or change fees.
Consider Their Technology and Tools.
A corporate travel management company with advanced technology and tools can make your travel program more efficient and cost-effective. Online booking tools can make it easier to book flights, hotels, rental cars, and mobile apps. They can help travelers stay organized and informed on the go. Expense management software can automate expense reporting and help you find ways to save money.
Evaluate Their Global Reach.
If your company does business all over the world; you'll need a corporate travel management company that can manage your travel needs in different time zones and places. Look for companies that have a global network of partners and suppliers and know how to handle complicated foreign travel needs like visas and customs rules.
A good global travel management company can help you make sure that your travelers are safe and happy wherever they are.
Check Their Industry affiliations and certifications.
A reliable travel management company should be part of industry groups and have relevant certifications. Such as ISO 9001:2015 or the Global Business Travel Association (GBTA) certification. These groups and certifications show that the company is dedicated to keeping quality and service at a high level. Ask potential travel management companies about their affiliations and certifications, and think about how their values and goals match up with your own company's.
Transform Your Business Travel Experience with An Innovative Travel Management Company
Choosing the right corporate travel management company is important if you want your business's travel needs to be met quickly and efficiently. Remember that the right travel management company can make all the difference in making sure your workers can travel safely and comfortably while keeping costs under control.
So, take the time to choose one carefully, and you'll get the most out of a well-run business travel program.