How to Find a Good SEO Company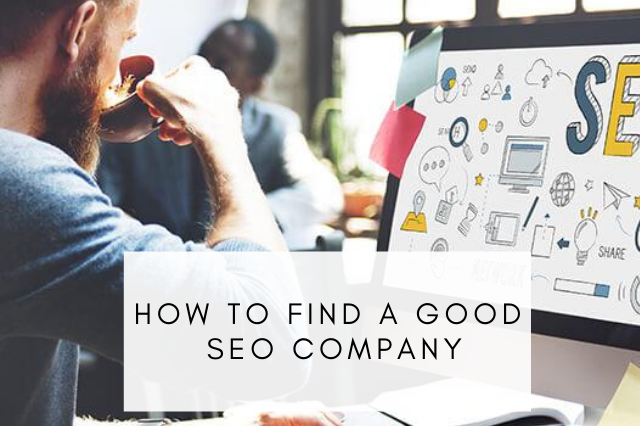 If you want to improve the online presence of your business, then you must find an SEO professional that can help you to grow your business.
Deciding to improve the online presence of your business can help to scale your business and take it to the next level. Whether or not it is successful will be dependent on whether or you have hired a good SEO company. We have outlined some crucial factors you should consider when you aks yourself or others how to find a good SEO company. These factors help you to make the correct decision in your selection process.
When you ask yourself How to Find a Good SEO Company then you must follow the below practices.
SEO Contracts
Some SEO agencies will try to lock you into a contract that is typically either six or twelve months in length. The first thing you need to ask yourself is if this company is genuine and going to deliver on all of their promises, why would they need to lock you into a contract?
Imagine you asked someone out on a date, and they said that they would accept your offer. However, it was on the condition that you got married and had five children with them. Would you continue with that first date? Of course not!
Contracts of any length, are a scam, pure and simple. If they genuinely plan to deliver you with fantastic results, they should be willing to do it on a month to month basis. If you are happy with what they are doing for you, you will stay, and if not, you can leave.
Can they Lead by Example?
If a company claims to be experts in SEO, they should be able to rank themselves for their keywords. If they can't do it for themself, how are they going to do it for you?
– Would you seek financial advice from a person that has recently declared bankruptcy?
– Would you hire a personal trainer that is massively obese?
Ask them which keywords they rank themselves for, and if they are unable to provide any examples, it could be a big red flag.
Please note: Take this tip with a grain of salt because the process of ranking highly in Google can be very time consuming and costly. Therefore, if a company does not currently rank for any keywords, it could be because they are swamped and don't require any new customers.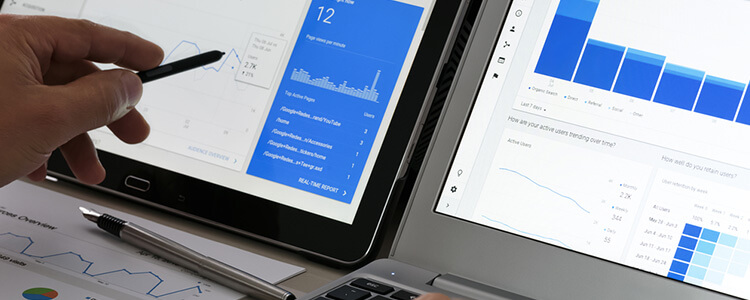 Transparency
Any genuine SEO company should be able to outline what they plan to do with your hard-earned money every month. Imagine you went to buy a new car and the salesman told you it would be 20,000 dollars, but refused to tell you anything about the vehicle such as what model it was or even what the color is going to be.
SEO is all about content creation and backlinks, and if the company you are considering refuses to divulge how much they plan to create for you every month, it could be another large warning flag.
Examples of Their Work
An SEO company should be proud of their work, and they should be keen to show it off. Be sure to ask for examples of backlinks they have created for others. Make sure you proof-read the content and check that it sounds genuine and not like pure fluff. Also, review the websites the articles are posted on:
– Do they appear to be a legitimate website? or
– Is it a PBN website?
What have they done for others is a clear reflection of what they will most likely do for you. Therefore, you should take the time to check their work, and if they refuse to share any examples with you, you should use caution.
Keyword Guarantees
In an attempt to try and win customer trust, some agencies will guarantee they will rank your domain for a certain number of keywords within specific timeframes. If it sounds too good to be true, it usually us.
How could any SEO company claim to be able to guarantee that they can rank you for specific keywords in a specified time? Do they own the search engine in question? How can an SEO agency guarantee that they can rank your domain, on a search engine, which they have no ownership over whatsoever, in a given period?
Partners They Claim to Work With
In another attempt to try and seem legitimate, some companies will add a myriad of logos from well-known companies to their website. They will often display logos from companies such as McDonald's and Coca Cola.
If they have genuinely worked with these companies, they should be glad and willing to share the contact details of the person they are working with. If the company refuses any contact information, you should use further caution.
Unnecessary Fees
Some companies will claim they don't do contracts and only work on a month to month basis. However, ensure you read the fine print. Although they may only charge you monthly and you are not technically in a contract, they could charge other fees for either pausing or canceling your campaign.
Also, some agencies charge a minimum notice period which can be anywhere from 1-3 months. In most cases, these sorts of fees are entirely unjustified and are purely an attempt to extract more of your hard-earned money from you.
Telemarketing
Some agencies use telemarketers to try and lure in small businesses. If the SEO company is so fantastic, and if they are doing such a great job for so many people, why would they need to resort to this method to sign new clients up? A good agency should be able to get a large number of new customers purely through word of mouth.
Email Scams
Email marketing is another popular method for some companies to outreach to a large number of businesses easily. The email will usually include generic text, and it is typically an attempt to try and scare you into using their services. Some common claims they make include:
– We have noticed your ranking dropping significantly
– Your website appears to have been penalized by Google
In the vast majority of cases, the email will come from a generic email account such as Gmail. It will also be very sketchy in terms of their contact information. Also, because they have copied and pasted the email and sent it to a massive list of addresses, it won't even include your domain name. Use caution before responding to these types of emails.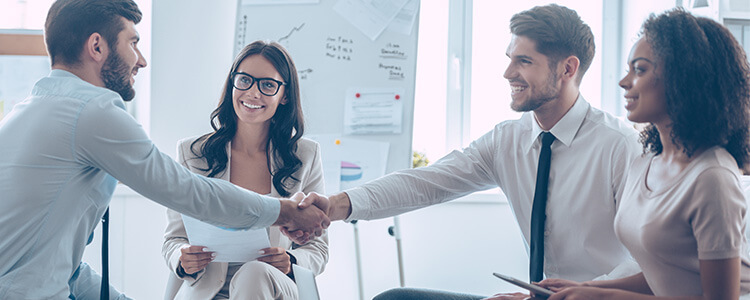 Conclusion
This article was created to help highlight some common scams, which, unfortunately, some SEO agencies use. We hope you can use the information we provide you on How to Find a Good SEO Company.