Where To Find The Best WordPress Tutorials For Beginners In 2023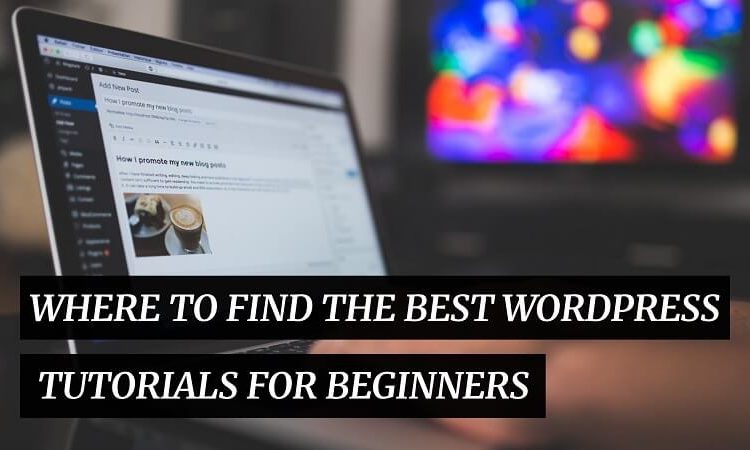 Hey guys, are you looking for the best WordPress tutorials for beginners? If yes, then keep reading this article.
Founded in 2003, WordPress is a free content management system (CMS) enabling users to both host and create websites, apps, and blogs. The beautiful thing about this platform is that it's incredibly user-friendly; not requiring any prior knowledge of coding in any capacity. All you need is a tutorial to walk you through the tips and simple techniques to get started. In this article, we discuss the best WordPress tutorials for beginners in 2023.
WordPress Tutorial
WordPress is one of the easiest and best software platforms available to create the website of your dreams. Literally, anyone with no previous experience with either coding or website design can successfully use this popular tool. You need a WordPress tutorial to run you through the basics of the platform.
WordPress Canada
With 43% of the web being powered by WordPress; it's understandable why this software is an excellent option – both for creating and hosting websites. If you reside in Canada with the majority of your audience being Canadian, you are probably thinking about WordPress hosting in this country to ensure that your site is operating at the fastest available speeds and fully responsive – providing an excellent user experience across all devices.
The best WordPress hosting providers in Canada are:
Web Hosting Canada
HostPapa
WP Engine
SiteGround
Bluehost
Each of these hosting providers is priced in Canadian dollars and has data centers located somewhere within Canada.
WordPress For Beginners
If you are in need of a website for your business, blog, or any other reason really; WordPress truly is simple for beginners. With the right tutorial, you can make a website without having any knowledge of coding.
Below are some of the many benefits of choosing this popular platform for your website.
WordPress conveniently has a built-in blog.
The platform is very affordable with four plans to choose from depending on your needs – Personal, Premium, Business, and eCommerce.
The Premium, Business, and eCommerce plans all include Google Analytics integration.
The Business and eCommerce plans include Advanced Search Engine Optimization (SEO) tools and access to 50,000 WordPress plugins for functionality.
Both the Business and eCommerce plans also provide automated website backup with "one-click restore"; giving business owners extra peace of mind.
In addition to all these advantages, overall WordPress is mobile-friendly, allows for multiple users in the backend; and is completely customizable depending on your vision.
WPBeginner
Probably the best place to start if you are new to WordPress is WPBeginner. Founded in 2009 by Syed Balkhi, this website is a free educational resource for anyone new to the WordPress platform.
WPBeginner offers a myriad of how-to articles and tutorial videos providing step-by-step tips and tricks on everything one would need to know about WordPress. Some examples of topics covered on this resource include starting a blog, WordPress SEO, building an online store, WordPress performance, WordPress errors, and WordPress security.
In addition, WPBeginner also offers amazing deals with coupons providing significant savings on hosting providers such as Bluehost (69% discount), WP Engine (20% discount, and SiteGround (63% discount), amongst others. You can take a look at all the available deals for hosting, services, plugins, themes, and services offered here.
For anyone new to WordPress, the plethora of tutorials available on WPBeginner will surely prove incredibly beneficial. In fact, this resource site is probably the best overall option for anyone wanting to inform themselves about literally anything pertaining to the WordPress platform.
Free WordPress Course
There are several free WordPress courses available online; but essentially, the best course is offered through – you guessed it, WPBeginner.
The site's "How to Learn WordPress for Free in a Week (or Less)" provides a day-by-day guide to understanding the platform; from getting started on Monday to customizing WordPress by Friday.
WordPress Learning
If you need a free comprehensive guide on how to create a WordPress website for beginners; the WPBeginner "How to Make a Website Step-By-Step in 2022" guide is likely your best option.
This tutorial includes every feasible step necessary to create a beautiful site from start to finish. An overview of the guide covers things like how to register a domain name and install WordPress on any computer, in addition to further educational resources to better gain even more of an understanding of the platform itself.
WordPress Tutorial Video
There are many WordPress tutorial videos out there that claim to provide everything a beginner would need to get started with the platform. Yet, most, unfortunately, don't provide the relevant information in a quick, clear, and concise fashion.
The WordPress tutorial video below provides everything a beginner to WordPress in 2022 will need to know to get started. This is all included in a very manageable 30 minutes with timestamps enabling you to fast forward to relevant topics; everything from selecting a host to adding content to your website.
WordPress is one of the most popular and versatile CMS platforms on the internet. Regardless of why you need a website, blog, or app; this platform is perfect for every industry. After going through the tutorials discussed in this article, if you still need some help, why not think about professional WordPress development. That way, you can focus all your energy on your business or endeavor for continued growth and success in the years to come.
So that's all from our blog. Thank you for reading this article and visiting our site. I hope you liked this article on the best WordPress tutorials for beginners. Please don't forget to share it with your friends and social media followers.