How Can I Reduce The Size Of A PDF?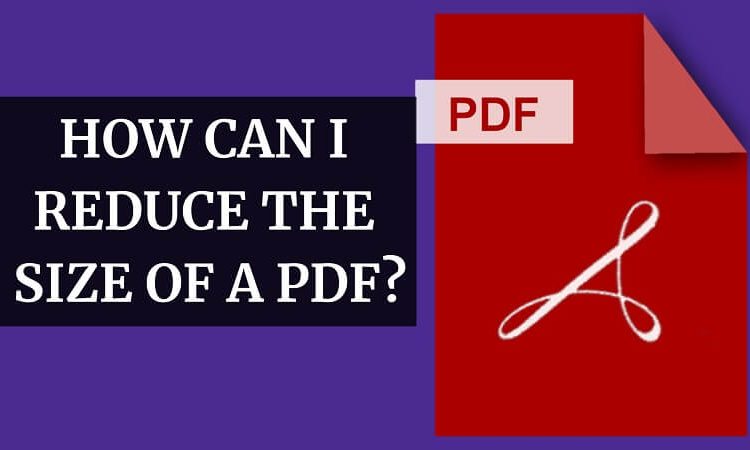 Hey guys, today in this article, we will discuss how can I reduce the size of a pdf. So keep reading.
Reducing the size of a PDF is a crucial element of the format that is necessary for important files to be stored and shared easily.
Large PDF files can be difficult to share or submit to certain servers that have limits on file size and do not allow certain file sizes to be uploaded.
But, reducing the file size of an important PDF can also affect certain elements within the document like images and other graphics.
This means that users need to find specific tools and processes that let them compress a file without sacrificing important design elements like image resolution.
Try Not To Scan A PDF
PDF files are versatile and can be merged or even reduced using specific functions within many different PDF editing tools.
Users can upload a document to a PDF compressor or file manager and choose from many different options to either create a new file from merged documents or separate and delete unnecessary pages.
This method is more efficient and effective than printing out large portions of a PDF and then scanning each page to compress them all together.
Not only is this method time-consuming and labor-intensive; but it will also result in even larger files taking up space on a hard drive.
It is still possible to scan a paper copy or document to convert it into a PDF if it is needed. But scanning individual pages to create a new text or to merge a pdf will only happen when the file itself is merged, split, or combined from other texts.
Use The "Reduced Size PDF" Saving Option
This option is limited to users of the Adobe Acrobat suite of software that helps users reduce file sizes automatically.
Adobe lets users save any file as a Reduced Size PDF that can help them store it or share it via email or other messaging apps. This option is opened when users try to save a file in Adobe.
It appears as an option in the dialog box when users are wondering where files should be saved to. They can click File and Save as Other to reveal the reduced file size option.
They can then click the option that says Save as a Reduced PDF; which will affect certain aspects of the document like image resolution; but it will also drastically reduce the file size.
Convert, Save, And Reduce With Word
While PDF and Word documents are different; there are ways that each respective program can help users reduce or change elements of large PDF files.
Users can open and create new PDF documents with Word by choosing to save the file as a PDF. But, if they want to create an even smaller file; they need to choose the option to optimize the file size when they save it as a PDF.
The option appears in the dialog box that pops up when converting a Word file to a PDF. When selecting the file name and location; users need to look for the Optimize For option; which lets users reduce the file size to ensure it is compatible with file size limits on several publishing platforms.
Use A PDF Editing Tool
Several online PDF editors let users manage and even reduce the file size of several PDFs. Lumin PDF is one example of an online program that is also available for download to desktops, laptops, smartphones, and other devices that can help users compress and convert files.
Lumin users can upload a large PDF file to the program's browser. After that let it the compressor automatically shrinks the file.
Users can opt to further customize the compression process by selecting which elements to keep or delete (photos, images, graphics). This way they can save the newly reduced file or share it with anyone via email or other communication apps.