​How Can You Improve Your WordPress Website DA or Domain Authority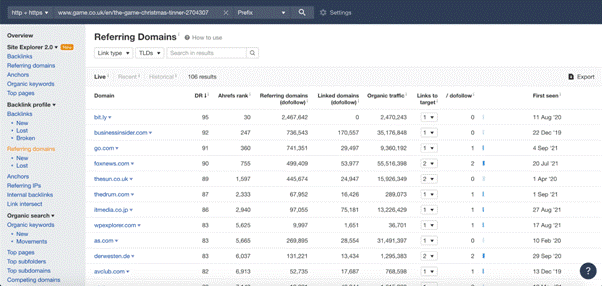 A website Domain Authority (DA) is a good indication of how it will rank in the search results. Naturally, if you want to improve your site rankings, you will want to focus on strategies that will boost your DA. This guide will provide you with a set of proven strategies that you can use to boost the WordPress Website DA. Before we cover those tips, though, let's first quickly agree on a definition of DA.
What is Domain Authority, and why is it important?
Domain Authority is a metric for measuring how likely your content will rank in the search results. The metric, developed by Moz, is calculated by assessing over 40 SEO metrics, including inbound links, linking root domains, and loading speed. These metrics are converted into a 0-100 score for comparison.  The higher the score, the more likely the website will rank. 
A high Domain Authority is an indication of a successful website. You should always compare your DA with competitors. Sites operating in low competition niches don't need as high a DA to rank as sites operating in more competitive niches, like marketing.
How Can You Improve Your WordPress Site's Domain Authority
Improving WordPress Website DA requires a combination of efforts. You need to write high-quality guest posts and create linkable content. Focusing on social engagement to drive traffic is also important. But make sure your website is fast and optimized for mobile. The key is to have as many backlinks and high-value internal links as you can. Here's how to do it: 
1. Write guest posts or run link insert campaigns
Inbound links from websites with high Domain Authority are great for improving your WordPress Website DA. There are two ways you can actively acquire these links. You can run link insert campaigns or guest post campaigns. Guest posting involves writing content for another reputable website. The traffic from the reputable website is then funnelled to your site, improving Domain Authority.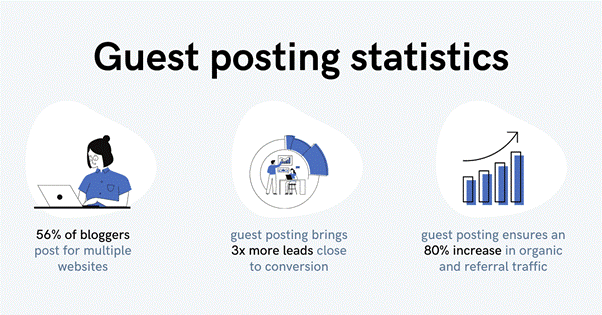 The process for guest posting is straightforward. You need to:
Create a list of niche relevant sites where you will pitch your ideas

Identify the details of the editor at the site and send them a message

Come up with relevant ideas for articles

Write a great piece of content and make any changes requested by the editor
Running a guest post campaign does require a lot of time and effort. However, getting exposure on authority sites is a great way to gain exposure and secure backlinks. This guide covers how to run a guest post campaign in more depth.
Alongside a guest post-campaign, you can do link insert campaigns. A link insert campaign aims to get your content included in a published piece of content. Here's a good resource on running link insert campaigns.
2. Create quality content that is linkable
If you want people to link to your site organically, you need quality content. There are some common characteristics that all good content has. Quality content is:
Engaging and provides value to the reader

Grammatically correct and well-structured

Something you'd probably recommend to a friend
You'll recognize quality content when you come across an article. The question is, how do you consistently create quality content for your site? You can follow a strategy to help you create content that knocks it out of the park. The first step is to define your Unique Selling Proposition or USP.
The USP is what makes your site special. You'll need to define what kind of content you'll produce that your audience will love. Will you, for example, take the approach of Backlinko and create comprehensive 5,000+ word guides around a topic.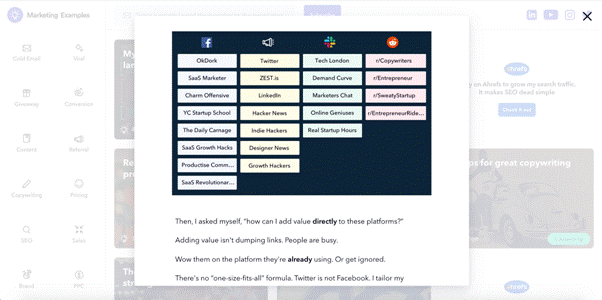 Or, will you take the approach of Marketing Examples and create short pieces of content that are less than 500 words? Both of these extremes are effective. You need to figure out what type of content to produce that you think your audience will love. Then stick to that formula and consistently create engaging articles on your site.
3. Ensure your site is mobile-friendly
Most of the website traffic worldwide comes from mobile phones. So optimizing your site for mobile is essential. You need to ensure that your site looks good on mobile and loads quickly on mobile. In theory, your WordPress site should be mobile optimized by default. Certainly, most modern themes are mobile responsive.
When reviewing your site, you should access it on your mobile phone and check how it works. Pay attention to things like the size of the font, load time, navigation, etc. If you find the experience frustrating, you'll need to fix the problems you identified. Alongside a common-sense approach to reviewing your site, you can also use various tools. For example, Google Mobile Friendly Test allows you to check your site across various mobile devices. 
4. Focus on social engagement
If you want people to find your site, you need to be active on social media. The more clicks, shares, and comments your content get on social media, the more people visit your site. More site visitors result in more branded searches more links and better lead generation. 
To generate social engagement, you need to create content people want to share. The content doesn't need to be a long piece. For example, this campaign by Game about a Christmas Dinner in a can quickly go viral. The article generated references in the press, on TV, and on social media.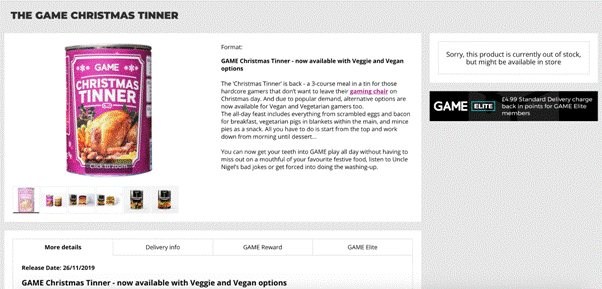 It also generated a lot of backlinks to the site, which certainly boosted its DA.
A well-placed social media 'share' button is a great way to generate more shares too. You can also add a call to action in social media posts or email sequence campaigns. If you don't have much of an email list to do this, you might want to think about using email prospecting. 
5. Improve your page speed
If your page is slow, not only will your Domain Authority suffer, but your content won't rank high in the search results. Slow speeds put off users from using the website.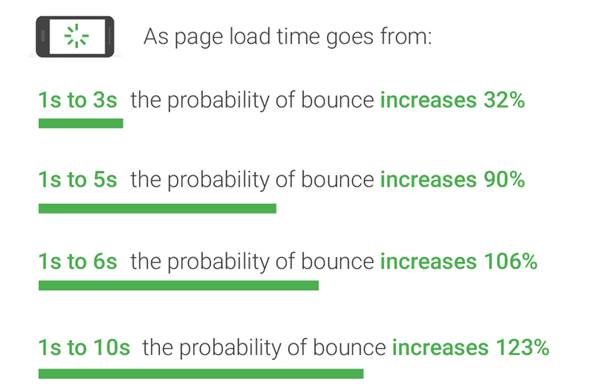 To find out if your site is slow, you can use Google PageSpeed Insights. The tool will provide you with a list of recommendations for improving your site speed. Common fixes include optimizing your images. Image optimization can be done by compressing and resizing the image, as well as deferring image load. 
Switching to a dedicated server can also improve site speeds too. With a dedicated server, you can optimize things like RAM, CPU, and disk space. Limiting comments can avoid too much space being taken up. You also need to remove unused plug-ins and themes and make sure your caching is optimized.
6. Optimize your internal linking 
Optimizing your internal links is another strategy you can apply to boost your DA. Linking together relevant pieces of content on your site will make navigating your site easier for site visitors and Google crawlers. Internal links also spread link equity. 
Optimizing your internal links will involve reviewing your menu and footer structure. It also involves creating content siloes and adding links within pieces of content. This comprehensive guide by SEMRush contains lots of valuable insights on internal linking. Review the information in the guide, and optimize your site accordingly.
Bottomline 
Having a high Domain Authority makes your WordPress website more likely to rank. You can also use Domain Authority to identify your competitors. These tips will increase the overall quality of your WordPress website as well.  To improve your WordPress Website DA, you need to utilize guest posting. This takes advantage of the traffic from large websites. Also, you need to have quality linkable content. This makes backlinking more likely. 
Focusing on social engagement increases the reach of your content and increases the chance of backlinking. You need as many internal links and backlinks as you can to improve WordPress Website DA. But optimizing your WordPress site for mobile is also important, or you'll miss out on a lot of traffic. Also, your website needs to be fast. A slow website will strongly discourage backlinking and will be de-ranked by Google. 
Incorporating these tips will improve your Domain Authority. But make sure to keep track of your Domain Authority so adjustments can be made. High Domain Authority doesn't guarantee a high rank, but it's worth improving. 
Author Bio
David Campbell is a digital marketing specialist at Ramp Ventures. He helps manage the content marketing team at Right Inbox. When he's not working, he enjoys travelling and trying to learn Spanish.