5 ways to create an Effective Website on a Fixed Budget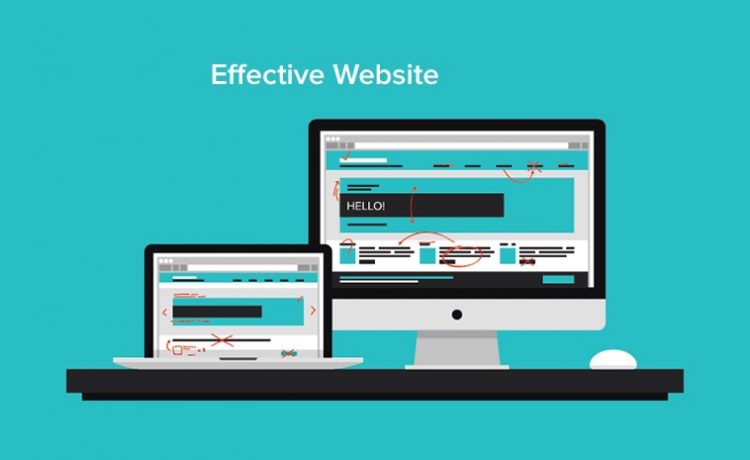 A website is never free, there is a cost for everything. Even if you try to create your own site. You'll need host, domain and other similar tools to create your site. However, you can create and also design a site using DIY sites or an online site builder meanwhile maximizing your budget.
A website can help you in different ways like it helps your potential clients and help customers to contact you easily. It helps gain new customers, make a great impact on customers if the website is designed professionally, and so on.
Website creation was a difficult task back in 2000, where websites were built on high investment. Now due to a lot of offerings and platforms. It is not just extremely easy to build a website but also create one while having a fixed budget.
The Cost of Building a Site
The total cost depends on several components which include setting up your site. Also include designing, marketing, and maintaining your site.
Setting up your site
Website building is as same as the construction of your new home. The two things your site needs to get started is infrastructure and home (homepage). The web domain is your homepage. This is the main URL that people will use to visit your site directly.
For domains, initially, you have to pay about $10 or maybe less according to the domain provider. Then you have to renew it every year or every month. Some sites like GoDaddy, Wix offers promos if you are a new user to get products at a lower discounted price.
The next thing is the infrastructure: Web host. You have to buy a web hosting to store your files, images, codes, and other related things. Web hosting also allows you to save your progress over time by backup. So that you don't have to worry about losing it due to some malfunction.
You'll need a web hosting as long as you run that website and you can easily buy it as it is affordable: $4-$8.
Design your Site
This is what you can say the pretty expensive feature of a website. You have two options whether you can use a template (ready-made designed website). You can choose an agency or a freelancer if you have complex needs.
It depends on your needs if you need a simple straightforward site you should choose a template otherwise you have to hire a freelance web designer for this job to do it for you.
Do some research and as yourself some questions like:
What are my needs and what this template can offer?
Am I in need of multiple pages and extra functions?
Is it worth investing more to get a unique design?
Furthermore, free templates can save a lot of money but these are only helpful if you are looking for a simple and not that unique site just as a formality but on the other hand if you choose the second option that might help you get potential customers over time just because of your unique and professional website.
No matter what option you choose just make sure you are engaging more users due to your design. To make sure this thing the best option is to hire a freelance in the UK like https://freelance-webdesign.co.uk/ as they are not just professional but having a lot of satisfied clients and an award of excellence too and they can help you build an effective website for both desktop and mobiles which will not only boost your sales but also saves money and time for you. Give them a try!
Maintaining It
If you don't have any coding experience then you might have to hire a freelance web designer or an IT expert to help you maintain your site performance over time. To upkeep your site you have to make sure to update and install all the latest features.It requires to keep it running smoothly.
If you know WordPress or any other similar platform you can do this by yourself easily. It is important to install plug-ins and update your site. Otherwise, this might affect your site's performance and even some of the components might not work properly.
E-Commerce Sites
As everyone has their own needs and not every site is the same. For those who want to or sell products online. You don't have to custom build your site using WordPress or whatsoever and instead, you can choose from great e-Commerce platforms just like Shopify. These platforms not only allow you to sell products but also to build your e-commerce website from scratch.
You'll get everything you need on these platforms and you don't have to worry much about updates and other aspects like the security of your site.
Finally, Marketing Your Website
When you are done in building your site, now you have to aware of people of your site through marketing techniques like SEO. However, you don't have to spend plenty amount of time doing SEO and other related things and instead, you should know about what type of search people will be using to reach your site.
You can incorporate targeted keywords, write relevant blogs (regularly), make social media pages and groups, and invest some on pay per click ads technique to drive traffic to your site more easily.
The target keywords are important to rank your site higher. You have to add relevant phrases and words to each page of your site and also in the blogs you write. Are running a local business and want to grab people's attention ? If yes then you have to use identifiers relevant to your area and business.
For instance, you are running a bakery in Cheshire, if you simply use "bakery" as your keyword there is very high competition with people using it and instead, you can use "Cheshire gluten-free bakery" as this will decrease the level of completion and increase chances that more people will choose your site to get what they need.
Another costly but simple way to drive traffic is to use the Pay-per-click ads method. This technique can help you rank higher on search engines. But as the competition increases and other people are paying for ads too, the cost might increase over time. This is an expensive way but can drive traffic and generate sales over time.
Just be patient and build your site slowly and create a masterpiece. Good luck!