6 Tips to Take Your Business to the Next Level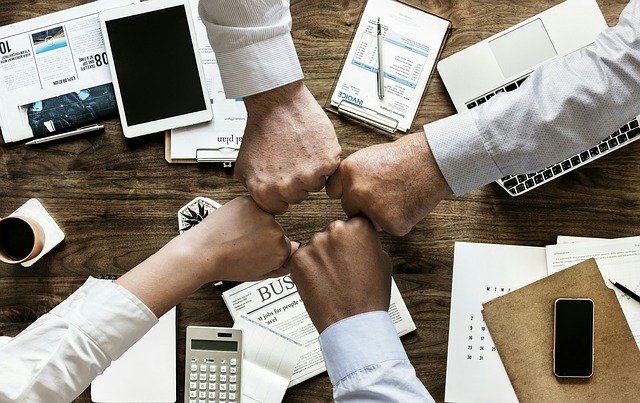 The idea of owning a business is appealing to many people. But starting a business is no easy task. Preparation is everything when it comes to starting a business and even then, things can go awry. As a result, you must be capable of adapting to changing situations. So, you've started your business but you haven't quite achieved the level of success you hoped for. Sales may not be increasing as much as you'd like or you are finding it difficult to recruit the right employees. You could also have the feeling that you are in a rut. In any of these situations, there are steps you can take to turn things around.
This article focuses on simple and actionable steps you can take to be your business to the next level. You could already be doing some of these things but not doing them well enough. So, you may have to go back to the drawing table to re-strategize. Below are the steps mentioned above:
1. Reach customers in more ways than one
Your business won't be much of a business without customers. So, as a business owner, you should always be looking for new ways and strategies to reach potential customers. The most obvious way to reach customers is to have an online presence.
We now live in a digital world and the internet is usually the go-to place for people when they are looking for solutions to their problems. Buy a domain name through a domain broker or registrar and build a professional website or website. Don't forget to sign up on social media platforms and set up a direct mail campaign especially if your business is online-only.
When you use a multichannel approach, you discover the most effective ways to reach your customers. You can also redefine your strategy based on the results and become more effective at reaching your target audience. And this can help take your business to the next level.
2. Customer service is everything
There are hundreds, if not thousands, of substitutes for one product or service. So, consumers are spoiled with several options. As a business owner, one of your most important tasks is to convince people to patronize you over your competitors.
You want repeat customers. Repeat customers are good for business. They mean regular income and can recommend your products or services to people around them. Word-of-mouth marketing is very powerful and can massively improve your business. But only happy customers can become repeat customers and recommend your business.
Always provide exceptional products or services to your customers, ask them for feedback, and address complaints and issues quickly and thoroughly. Be responsible, professional, accessible, and accountable.
3. Use social media the right way
We already mentioned how it's important to have a presence on social media platforms, especially those that your target audience frequents. Your social media strategy should go beyond constantly selling or advertising.  Aim to provide value to your audience. Share tips that can help solve their problems. Provide industry insights or entertaining behind-the-scenes videos. Don't just focus on taking from your audience. Give back to them.
4. Hire the right people
You may start out doing most of the work when you start your business but you'll eventually need to hire people and delegate to them. Your employees can determine whether your business progresses or not so you should ensure you recruit people that share your company's vision.
Thoroughly screen applicants and recruit only those that are a good fit for your business. Ask out-of-the-box questions during interviews. Motivate employees by providing a pleasant working place, setting goals and recognizing success, improving corporate and team culture, and so on.
5. Commit to continuous learning
Learning is a lifelong process. No matter how successful your business is, you should always strive to advance your knowledge. It could be through mentoring, self-paced programs, online training, and so on. Find inspiration from people that have created successful businesses, even if it's a different type of business. Collaborate with other entrepreneurs and try to learn from their experiences.
6. Stay current with technology
Technology is continuously improving and as a business owner, you have the responsibility of staying current with technology. If you don't, your competitors will and you'll be left behind. So, if you want to compete in what is already a crowded market, you should prepare your business for changes in customers' expectations. Update technology can improve the efficiency of your operations and save you time and money. So, you may be increasing your expenses if you fail to stay current with technology.