A Beginner's Guide to eCommerce Analytics In 2023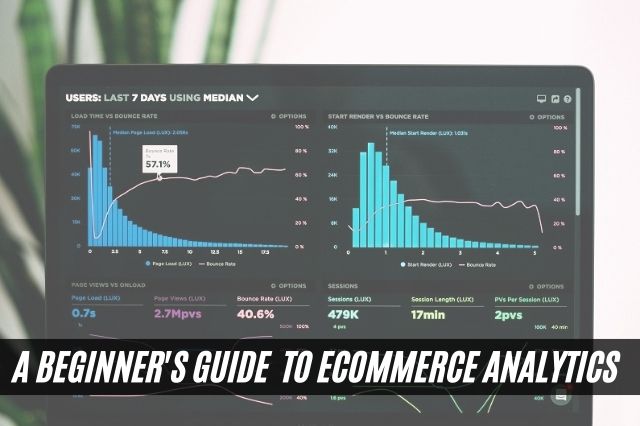 Ecommerce analytics help you to track your business's successes and growth and it is one of the best methods to find your store's weak and powerful points. So in this article, I will explain to you a Beginner's guide to eCommerce analytics so that you can optimize your eCommerce store for better results.
Online marketing is ever-shifting. New marketing tactics, technologies, and services are created seemingly every day, and this type of evolution has become the new normal. These constant evolutions have affected many different niches, but one of the most affected ones is the eCommerce market.
Everyone knows that the eCommerce market is quite competitive and it's expected that by 2023, it will make up as much as 22% of retail sales worldwide. Online merchants are constantly looking for ways to survive in this market and thrive as well.
If that's your goal, you need to find a way to make good decisions in a short time. And that's exactly why you need a knowledge of beginner's guide to eCommerce analytics.
Why analytics matter: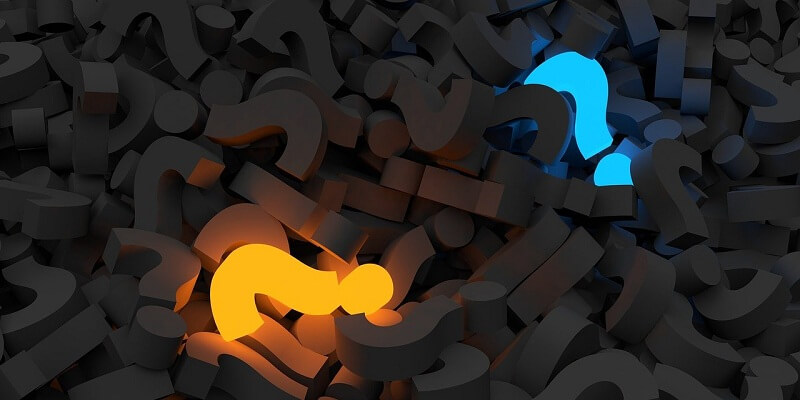 The first reason is that it helps you understand what exactly works. Your resources are finite, especially if you're a small-to-medium online store owner. If you don't know which marketing efforts are working better than the others, you'll waste a lot of your time and money.
With analytics, on the other hand, you'll be able to identify your most profitable channels and put more focus on them.
The second reason is that you can collect a plethora of invaluable statistical information from your sales and marketing activities through analytics. You will get a better understanding of trends and shifts in customer behavior, which will give you a much better understanding of your market.
How analytics help you build a valuable knowledge base:
Among other things, analytics helps businesses understand their industries and customers much better. Your website analytics can tell you a lot about who your customers are, what questions they have, what articles they find the most useful, and much more.
And you can collect all this knowledge and show that you know them like the palm of your hand by building a precious knowledge base.
A knowledge base is a self-service portal your customers and employees can use to find answers to the most common questions. This makes customer service much better and easier, freeing up your support team's time as people won't have to call them for every little thing.
A good knowledge base has become a necessity, and if you want to make sure you build one that's up to standards, you should definitely check out eCommerce knowledge base examples. They will help you get an idea of what such a base looks like and what you should include in it.
The importance of funnels:
Funnels are one of the basic concepts of website analytics, and you can see all marketing activities in terms of funnels. Funnels have multiple stages and you can watch your leads go through the top and largest stage to the bottom before they convert to a paying customer.
After each stage, the percentage of the people in the funnel will decrease, and when you know these percentages, you'll be able to know the psychology and barriers behind customers. If you study your funnel well enough, you'll be able to see your conversion rates, where certain campaigns failed or succeeded, and what finally got the lead to convert.
Different types of traffic to track: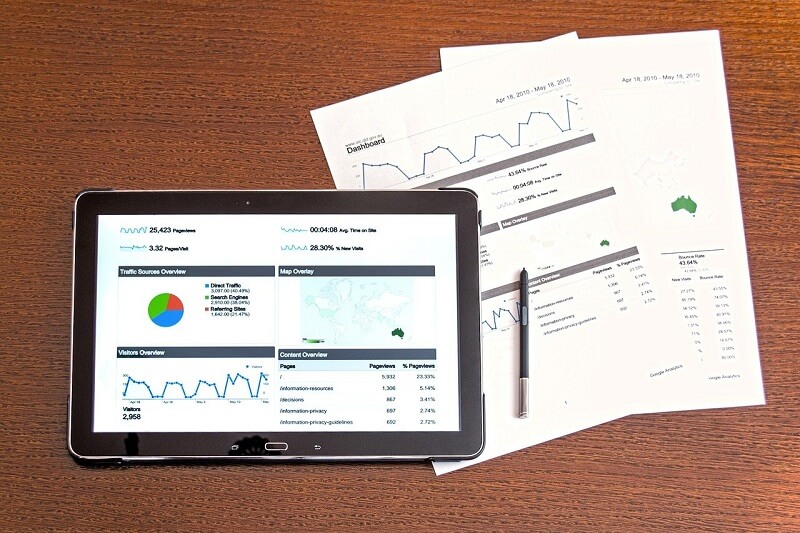 When it comes to tracking analytics for your website's traffic, you can divide it into four categories:
Search traffic represents the website visitors who came to your store directly from a search engine.

Referral traffic comes from people who clicked a link to your store on another website.

Campaign traffic represents the people whose traffic has been tagged by the marketer.

Direct traffic is all the traffic for which you don't know the source.
You can easily track your traffic with Google Analytics, a free, easy-to-use program that produces informative reports. However, to set up eCommerce tracking in your Google Analytics account, you need to go through a multi-step process. 
In this process, you need to enable eCommerce tracking on the admin page of Google Analytics and then slightly change your code. If you don't have any programming skills, you'll probably need help with that part.
And if you use WordPress to power your website, you can use one of the best free WordPress analytics plugins.
Which components to use to measure analytics performance?
Three different components play a crucial role and can help you determine how big of a profit your website managed to generate:
Channels

. These are the external sources that drive traffic to your websites such as organic and paid search, social media, and email, just to name a few. Measure the traffic distribution across all channels and the engagement level each channel got from visitors.

User experience

. By now, you probably already know the importance of user experience and in the context of analytics, this term represents the focus put on driving conversion. The simplest way to get your conversion level is to divide the number of transactions by the number of total sessions.

Products

. This is a general term for the item or services you sell in your eCommerce store and for this component, you need to analyze your product performance. You can do this by understanding the biggest sales trends in different categories, price ranges, and the time when a product was sold.
The key areas of eCommerce metrics:
While there are plenty of metrics you could measure, you only need to focus on the five key ones, and you'll be able to see the big picture:
Discovery

. Gather information about your audience to find out who is visiting your store and get demographic information about them to create user personas. This includes information such as age, gender, geographical location, behavior, and interest.

Acquisition

. Measure the number of people that visited your store to calculate the cost of customer acquisition. Metrics related to acquisition include the click-through rate (CTR), cost per lead (CPL), and cost per acquisition (CPA).

Conversations

. You can track the exact percentage of your visitors who convert by tracking their online shopping experience and tracking some conversion metrics. These metrics include the sales conversion rate, average order value, and cart abandonment rate.

Retention. Seeing as how 65% of a company's business comes from existing customers, retaining customers is of great importance. You can measure retention by measuring the customer lifetime value (CLV) and the customer retention rate vs. churn rate.
Advocacy

. Shoppers in this stage are your brand ambassadors and are the most valuable customers you have. The metric used to measure advocacy is the net promoter score (NPS) which tells you how willing your customers are to recommend your product.
Other important metrics to follow:
Now that you know the basic metrics you can use in your eCommerce analytics, let's take a look at some other important metrics that can help you with your marketing campaigns:
Email marketing funnels

. These funnels start with the number of sent emails and end with how many people performed the CTA you sent out.

Social media analytics

. Using social media for marketing purposes is something almost every business does nowadays, and it's important to track the analytics you collect on all of the platforms you use.

Pay-per-click analytics

. If you use PPC advertising, you need to track multiple metrics to see if your campaign is successful. This includes cost-per-mille (CPM) cost-per-click (CPC), cost-per-action (CPA), click-through rate (CTR), and the average position of your ads.
Final thoughts:
In the past, marketing used to include a lot of guesswork, and marketers needed to use their gut feeling a lot when it came to creating campaigns. Now, thanks to analytics, this has all changed. 
If you want to use analytics to improve your eCommerce store's marketing efforts, now you know how it's done. Follow the tips and metrics you read about in this article and you'll make a great first step to using eCommerce analytics the best way possible.
Author Bio
Saravana Kumar is the founder and chief executive officer of Document360, a software as a service (SaaS) knowledge base. He is a Microsoft BizTalk server MVP since 2007, blogger, international speaker, and active community member in the BizTalk area. Before founding Document360, he founded two other enterprise software companies: Biztalk360 and Serverless360. Along with this link