How to Improve Customer Relationships On Your WooCommerce Store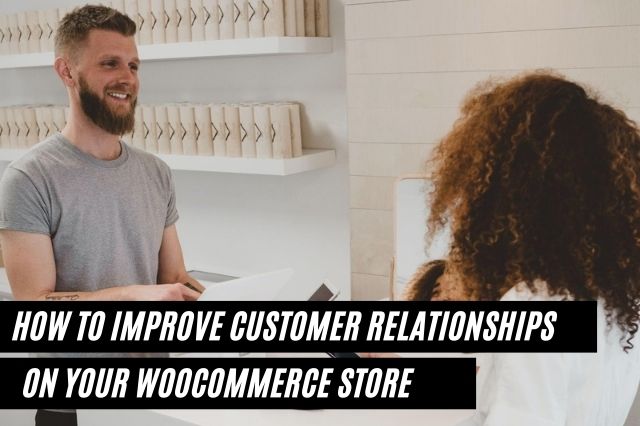 Whether you have recently kicked off your WooCommerce site, or if it has been going for a while, you know how challenging it is to keep your customers engaged and active on your site. Creating and maintaining great customer relationships boils down to what kind of customer journey you are creating. In this article I am going to tell you how you can easily Improve Customer Relationships On Your WooCommerce Store.
The customer has various touchpoints when coming into contact with your company. Each touchpoint, therefore, needs to be properly optimized and carefully aligned to the customer journey.
We decided to unpack the key ways in which you can improve the engagement and customer relationships on your WooCommerce store.
Provide Regular Notifications and Updates
Keeping your customers up to date with new products, promotions, offers and key company information is vital for engagement. The challenge comes in with the frequency of the communication, as well as the channels being used.
There are several options to choose from for notifications from your store, most of which can be integrated with the WooCommerce platform. One of the most popular is the WooCommerce SMS service. This is a simple plug-in that allows you to send out regular mass SMSs to your audience simultaneously.
This is an incredibly successful method of communicating with your audience. Not only does it penetrate the huge mobile audience, but that audience doesn't need to be connected to the internet to receive communication, making it even more effective.
It is important to keep privacy laws in mind though. Provide your customer with the option to opt-in and out of notifications. Customer protection has become a center of focus over the last few years, with several international regulations being passed to protect customers' personal information.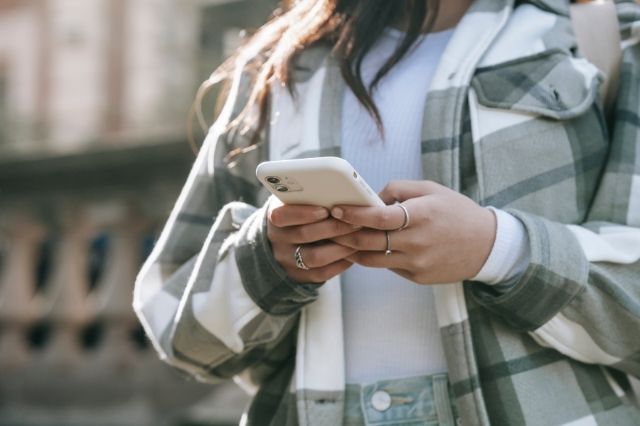 Give Them Engagement Options
As with the notifications, you will want to effectively manage your engagement platforms. It is highly advisable to give your customer a variety of options to communicate with your business.
While some customers still rely on the telephonic option, millions of customers would rather engage with your brand digitally. WooCommerce offers several engagement options for your customers to contact you.
Chatbots have become highly popular and effective tools for real-time, instant communication with your customers. From fully automated chatbot options to agent-managed chat services, they have become highly popular tools for troubleshooting, question management, and complaint handling.
The WooCommerce platform also allows your customers to fill out forms directly on the site with their questions. These allow for basic details to be inputted as well as relevant questions, comments or complaints. These forms are simple integrations that you can customize, depending on your site.
Multiple Payment Options
Today's customers demand a more personalized shopping experience. They are even willing to give up personal information to get it. eCommerce retailers need to leverage technology to give shoppers the experience they expect in exchange for the information that allows brands to better market to them.
One area that is getting a lot of attention is digital currency as a means to pay for goods. This is due to the explosion of cryptocurrency prices over the last few years. Millennial shoppers have gained a lot of wealth by investing in these currencies and are looking to make purchases online with their profits. Online retailers need to take advantage of this by offering payment options for Bitcoin and other cryptocurrencies.
Segment Your Audience to Reduce Bombardment
Regular communication and engagement with your customer are vital, however, the frequency of the communication can be a large deterrent to the customer. It is imperative not to flood your customer with communication, and rather keep it to regular, educational messaging.
Tools like MailChimp which integrate with WooCommerce, actually provide you with the capabilities of segmenting your audience to target communication directly. So, you can work out the demographics of your customers, segment them and create targeted content to drive your customers to your site. This will not only reduce the amount of redundant content being received by your audience but should increase your conversion rate as well.
Social platforms like Facebook also allow you to target audiences with marketing and ads. Well-targeted ads are highly more effective than generic ads, and you are able to choose the exact profile of your audience to suit your ad. These can then be directed back to specific landing pages on your site for an even higher conversion rate.
Drop the Redundant Content
Not only can targeted engagement and advertising reduce the amount of redundant content being sent to your customers, but so can a clear content plan. Millions of companies globally do themselves a massive injustice by not having a strategic content plan in place and miss out on engagement opportunities with their customers.
From educational blog pieces to informative how-to videos and podcasts, this type of content is crucial for several reasons. Firstly, it increases the SEO on your WooCommerce site with the intelligent use of keywords and content that your customers are actually searching for. It secondly creates a sense of authority for your site, and trust with your customers.
So, rather than churning masses of content out, keep it short, sharp, and targeted directly to your customers who will be looking for that educational content.
Last Thoughts
The rule of thumb for customer engagement Benchmark and communication is to keep it simple, short, and educational. Spend time finding out what your customers want and what they are interested in, and centre your attention around that.