Things that You Should Consider When Choosing Your WordPress Theme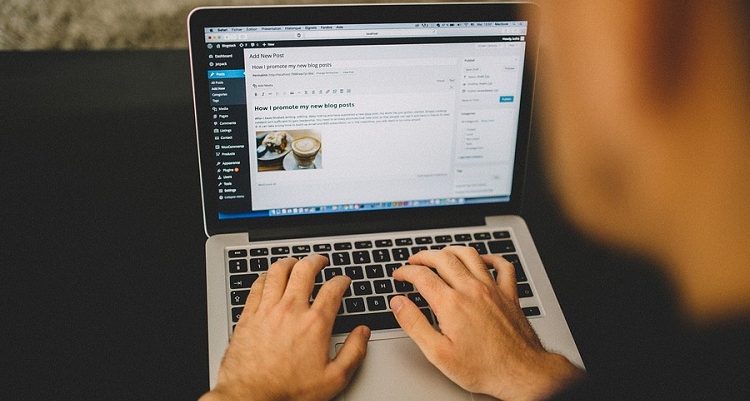 Author: Mario Petkovski
If you want to make your own website but you do not have enough coding knowledge, WordPress theme is the way to go. There are many different pre-developed themes that can be installed with few clicks and your website will look awesome. However, there are many things you should consider when choosing the right theme for your website. The theme customization and options are just as important as the looks.
That is why in this article we will go through some of the crucial points that should implicate your decision on your new theme.
1. Go for simplicity
This is the most common mistake that new website owners make by choosing an overly complicated theme, with many different layouts, gadgets, colors that will only lower your traffic and slow down your website. The first rule is to go for a simple theme that has a clean design and not too much information. This means that your website will be faster and more pleasant for viewers.
2. Responsiveness is crucial
Some time ago, the responsiveness of the theme was considered an optional extra, but not anymore. Today most of the traffic comes from mobile phones, tablets and etc. and if you do not have a responsive theme capable of fitting all information on different screens, you will lose your traffic. This is a very important step before choosing the right theme for you, so make sure your new theme is responsive for all devices.
3. Browser compatibility
All themes have different compatibilities. This means that your new theme will look different on every browser if it is not developed properly. Today, most of the themes are already tested and made to support all browsers, but you should check it again to see if it fits your style.
4. Plugin support
This might be a crucial step before buying your new theme. Since you are going to run your website using WordPress, plugin support will be crucial to keep your website working. Plugins offer many different capabilities for your website and you cannot run a successful blog without plugins. Make sure your new theme is plugin-friendly.
5. Translation
Your theme choice depends on what will be the main language on your website. This means that some themes do not offer translation option and it will be almost impossible to translate it. However, many of the theme developers offer multi-language themes that are already translated so you can choose the language you prefer.
6. Great Support
The support that the theme developers offer is often not taken into consideration even though it is very important especially for beginners. It is best if you choose a theme that has a very good support team that can assist you with your website build and correct any mistakes you make in order to avoid losing content. Some themes can be complicated to install and operate if the theme developer does not provide a detailed guide.
7. Page building
Depending on your knowledge about website building and WordPress, you should choose a theme with the right . There are different page builders in every theme such as drag and drop method, demo installer or coding. It is best if you choose the easiest build option and avoid interfering with any of the codings.
8. SEO Optimized
SEO is considered to be very important for your website rankings on search engines. You should look at it like a college football ranking, the better the performance you have, the better rank you will achieve.
A great looking theme can still generate poorly developed HTML that could affect your website performance on search engines. So, make sure your new premium theme is SEO optimized if you want to improve your chances of success.
These are some of the criteria's that must be met before you choose your theme. Choosing the right theme is very important for the success of your website so you must do the research and avoid wasting time on a theme that will not provide the desired satisfaction.