How to Pick Out the Best Free Website Builder Tool?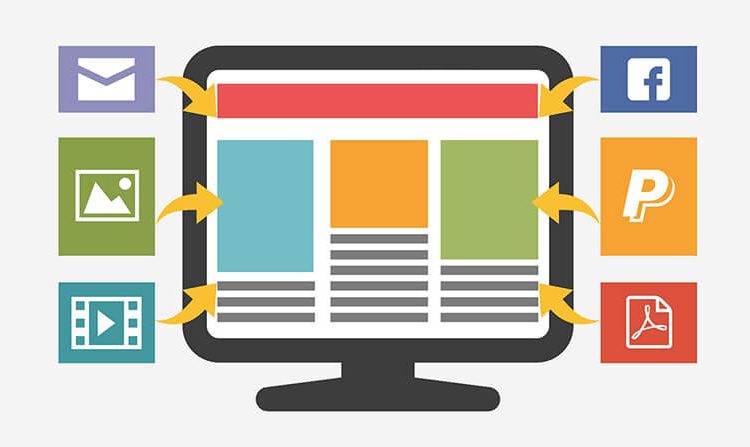 Website builders are a perfect solution for small and medium scale start-ups to start a website, without having to hire a developer. Web development platforms these days have become increasingly user-friendly and intuitive- you don't need any technical expertise or coding skills to design a web page or store. A suitable website builder doesn't just provide a foundation for your website but also helps you expand it. Here are some simple and effective tips for first-timers to help them pick the best free website builder tool in the market.
Reliability
These days almost every free online website builder comes with a drag and drop interface where you can add and remove elements in minutes. You don't have to deal with complicated and lengthy lines of code anymore. Basic knowledge of computers and designing is enough to get you started.
Website builders have become a lot more accessible, user-friendly and time-saving. There's something for everyone- the first-timers would find the WYSIWYG platform a boon while the professionals would love to explore the advanced HTML customization options that most web builders offer.
Pick a website builder that has established its brand in the market, platforms like Wix, Weebly and Squarespace are excellent choices for first-timers. The interactive interface combined with a selection of tools and advanced functionalities would make website development a piece of cake.
Flexibility and Freedom
Another important aspect of website development that one should look for is the degree of control and flexibility it offers. Most website builders give users the option of website hosting and domain registration. In some platform like WordPress, you can choose to get WordPress hosting or self-host your web page. Self-hosting gives you greater freedom of action, but also the liability of having to do everything yourself. We recommend the beginners to pick a platform that offers hosting services, before moving on to a more advanced one.
Also, another aspect that you should consider is its compatibility with other devices. In this age of smartphones, your website caters to a large number of people who would view your content on smaller screens. Ensure that your website builder allows that.
Usage
Website builders like Wix come with WYSIWYG interface, aka, What You See Is What You Get. The acronym basically means that the builder gives you the power to get a preview of the web page as it would appear on the user-end browser before you publish it. The live on-site editor allows you to make real-time changes to the design and content of the website. Pick a website builder according to your business needs and technical expertise. For instance, if you are a blogger, a simple point and click builder is enough for you. However, if you're an established entrepreneur, then you'll have to opt for something more professional and intricate. It all dumbs down to how responsive and user-friendly the platform is.
Storage Options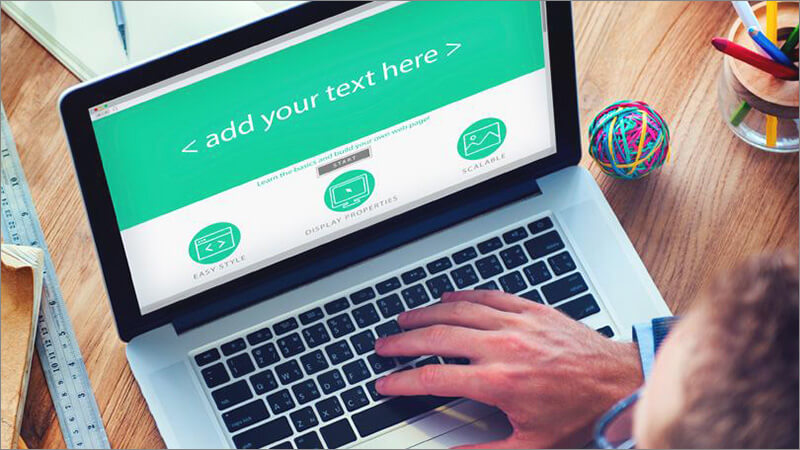 The storage space and web building options also play a major role in determining the credibility of the website builder. Pick a website builder that offers you vast storage space, and preferably cloud services. Cloud support guarantees unlimited bandwidth and storage, you can create and run multiple websites under one account and manage them all from a single place. Cloud hosting options are a lot cheaper, require less effort and also save on time. Plus, you can share your content faster, interact with your peers and customers on social media, market your website and get more leads with equal ease.
Freebies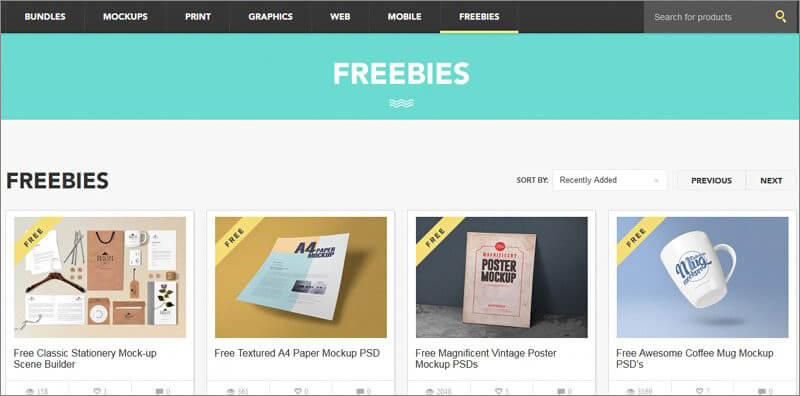 Who doesn't love freebies! We sure do and hence we'd strongly recommend you pick website builders which offer you the maximum benefits and free offers. This might include everything from free themes, templates, editing tools, plug-ins, third-party extensions, free storage space, web hosting, and domain services etc. Platforms like Shopify, WordPress, and others offer users a wide range of attractive layouts which are fully customizable and mobile-friendly. They also incorporate several functionalities like SEO support, e-commerce solutions, CRM options, and Google Analytics support as free perks. These features allow you to track the website's performance and make the necessary improvements.
Editing Tools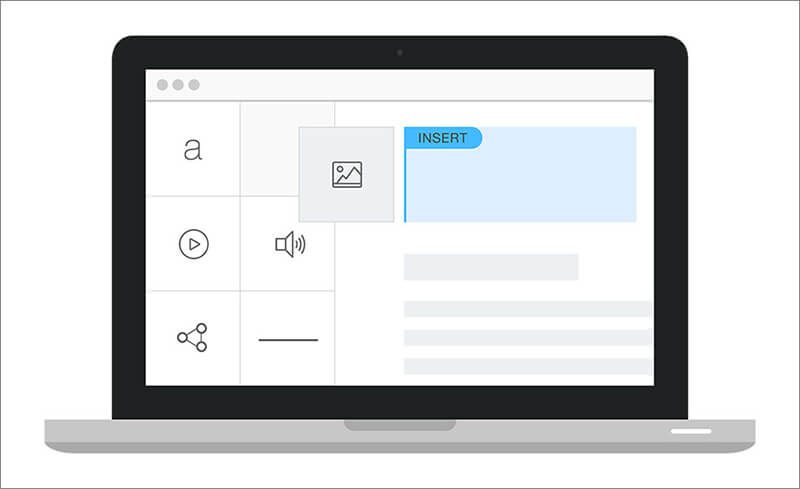 A good website builder is a platform that allows you maximum customization options and advanced features. Make sure your free website builder software incorporates a loaded dashboard which has all the editing elements you'd need to build a functional web page. You'd be able to add text, images, video content, and other graphics, change the font, add color, change the appearance and edit the page any way you want. Some website builders also allow users to customize the meta tags and CSS stylesheets, (if you know how to). Note that editing is not just limited to the aesthetics of the website but also includes content management solutions, adding newsletter options, CTA buttons and a host of other options.
E-commerce Functionalities
Not all website builders offer e-commerce solutions. Some of the basic platforms are suitable only to build static web pages and small-scale blogs used by amateurs. However, if you're serious about establishing a solid web presence and monetizing your content, go for an e-commerce website builder. Platforms like BigCommerce and Squarespace offer clients a vast range of marketing options like creating product catalogs, adding shopping carts, tax calculators, integrating payment gateways, email marketing, and managing subscriptions. With e-commerce, you can reach the true potential of your business website and expand your profits exponentially.
Customer Support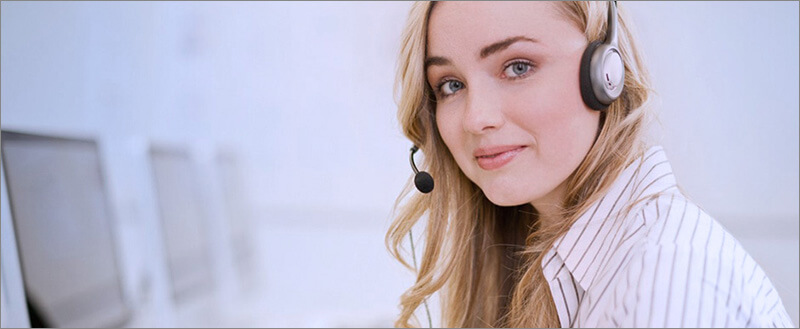 Web development platforms which come with readily available and responsive customer support are a lot more preferable than those that give out generic contact information. Most website builders these days offer users round the clock phone, email, live chat, and video call support. Furthermore, a team of experts is always at your beck and call, in case you need some real-time guidance to get over a technical glitch. Platforms like WordPress have a full-fledged community at their disposal along with an extensive collection of tutorials and help blogs which will help you cope with all your web development issues.
Pricing
Last but not least, the cost of the website developer is something that can make or break your choice. Now, for a first-timer, we suggest you pick a free website builder before moving to the pricier options. Many website builders offer free trial period offers while some others are free for an indefinite period. These platforms will help you learn the ropes of web designing and e-commerce. In fact, some of the popular site builders allow users a lot of freebies as well. Compare the pricing options of the top website builders before you make a choice. Also, check for the monthly and yearly subscriptions, discount offers and the refund policy in case you want to unsubscribe from their services.
The Bottom Line
Finding the right website builder is a lot harder than it was a decade ago. Not because there is a dearth of web development platforms, quite the opposite, in fact. A budding businessperson would find it extremely confusing to pick one from an extensive selection of builders, each claiming to be the best in the market. This is where we come in to help, helping you choose a free website builder that meets all these above-mentioned requirements and you'll be sorted.