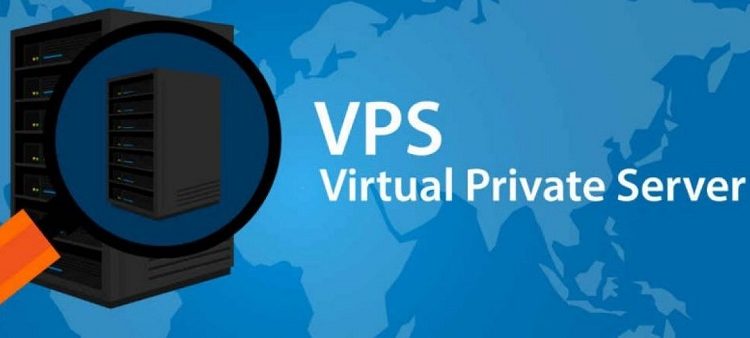 VPS Hosting stands for Virtual Private Server and it is also called Virtual Dedicated Server. As you can see in its name, Virtual is connected in it, ie there is no talk of any physical or real server here, but there is talk of something that has been created virtually. Virtual Private Server is an online service in which you get almost all the control just like you get on your computer. and in many VPS servers, you can also use the operating system, it will give you the same feel as a physical server and you will feel like you also have your own separate server and you can do anything in it. But in reality it is not a complete server, it is simply a virtual server built from virtualization technology inside a large server. Which is only part of that big server, but its most important thing is that it makes you feel like a physical server.
Understanding About VPS
Many small virtual servers are made inside such a big physical server and they are given to different people. And they all use it according to their own, most of the business owners use it to host their website. Apart from this, it has many uses like if you are working on a big project and you do not have to create a computer or server separately then you can also consider VPS.
VPS is a new technology and in the coming times it can do quite well because it is much cheaper than building a Physical Server. and we can use this to suit our needs. There is more than one VPS in a server and every VPS has its own separate operating system and with this ring every VPS owner gets almost complete control of their VPS.
Why VPS Is Poplular
VPS is a very popular hosting service that you can use for your website. VPS basically a server that running within a server. VPS uses virtualization technology which uses a dedicated server with multiple users. all data centers have multiple physical servers. when a machine is created by virtual dividing the resource like memory, CPU and storage, etc of a physical server with the help of software than its called virtualization.
VPS Hosting is also known as Virtual Personal Server. it is especially for small and medium kind of business websites. So if you are a beginner and have a small or medium level website then VPS hosting is good for you.
What Is Virtualization
Virtualization in computer or related things means creating a virtual version of something that does not exist in actuality. Nowadays we use virtualization to virtually install the operating system. where we use software like Virtual Box or VM ware and make Virtual Machine. Virtualization in Actual allows different copies or images of the operating system to run on our PC. virtualization has been invented to protect precious processing power from waste.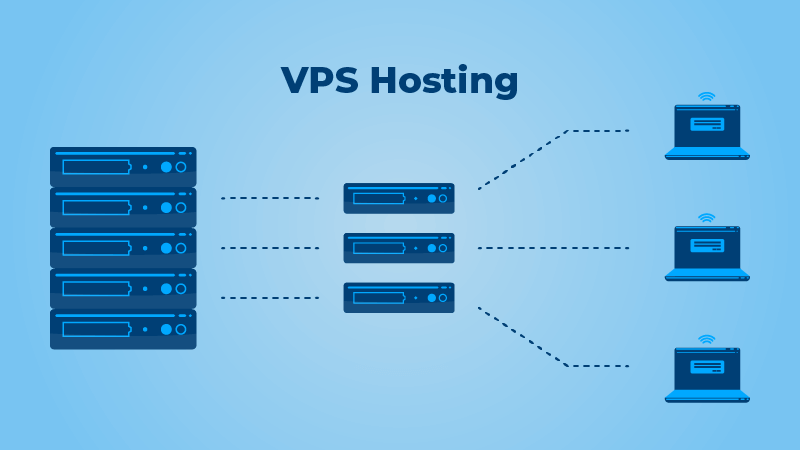 When and why is VPS used?
We cannot consider VPS to be a replacement for Shared hosting as VPS is a powerful and expensive service. Which we cannot use to host small websites or to create a simple blog because if we do this then it will be very expensive according to our website. And we will not be able to use its full power, so there are some criteria for using VPS which we are showing below:
websites which have good traffic: If you have more than one good traffic website and are hosted on Shared Hosting, then you must try VPS once because of the website speed starts slowing down due to more traffic on Shared Hosting.

To make powerful Web Application: If you are a developer and want to create a powerful web application like photo editor etc. For those who use more resources, if you use Shared hosting, then you may face many problems. so if you say to make such an application, then I will recommend VPS to you.
How VPS Hosting Work
Virtual Private Server uses the virtualization technique. any VPS web hosting is used to host virtualization software such as HyperV, VMware, etc on any physical server. by using the virtualization technique you can install a virtual layer on top of the operating system of the server. VPS server is shared between multiple users.
VPS is different from other hosting because it gives personal space you have no need to fight with other users for space on the server. you have your resources like dedicated storage, Random Access Memory (RAM), CPU cores, and many other resources that you don't need to share with other users. VPS hosts multiple virtual servers and each separate from other server users. so this is how VPS Hosting is work.
Advantage of VPS Hosting
Virtual Private Server has so many benefits given below :
Cost Saving: If you want to prefer your own server over VPS, then let me tell you that it will be quite annoying as a whole server And in this, there is no need to worry about the cost of maintenance, if you are thinking about making your own server, then it is going to cost you a lot in building and maintaining it while there is no such thing in VPS and from above you can leave it whenever you want.

Flexibility: Another very good feature of VPS is that in this you can choose the operating system of your choice, in which you get a very wide variety. In this, you get many operating systems like Windows, Linux Ubuntu, Debian, Mint, etc. But I would prefer Linux over Windows because security is quite good in Linux.

Reliability: This is also a good feature of VPS Hosting that you are shared your website on a server with many other user's websites but it does not affect your website's performance. VPS Hosting more faster and more reliable than shared hosting.

Root Access: VPS Hosting provides you root access to your server which means that you only need to configure and install your own operating system and other applications.

More Powerful:We have talked a lot about it, so no one can say about it that it is much faster than a shared server. And as I have told you earlier that if you are creating a web application that uses more resources. so you should use VPS only. While taking VPS service, you will also have the option of how you want RAM and processor in it, here you get the speed according to the kind of hardware you choose later.

Security: VPS provides you good privacy it is locked your files and data from other users so your files and data will be secured here.
Disadvantage of VPS Hosting
VPS also has some disadvantages Like
if we talk about the first deficiency, then it is that you have to manage everything in it and if you are not fully aware of it. So you will not be able to manage it properly and many servers get hacked due to not managing it properly.

VPS is technical as compared to Shared web hosting, therefore the customer is required to have technical knowledge. This is a self-managed hosting in which the customer manages his own server instance and if the customer does not have the technical knowledge then a little trouble can come.
Conclusion
After reading this post you must have understood that VPS hosting is ideal for small and medium-sized businesses that want to maintain increase web traffic at a low cost. By maintaining increasing traffic and user on the website, by opting for VPS service, you can ensure that the site visitor does not face any kind of performance issue. If you use shared hosting now, one main reason to move to VPS hosting is resource utilization. This does not mean that the website will be running slow but it means to handle the web pages and traffic.