Linux vs Windows hosting; Which is better Between Linux and Windows Web Hosting.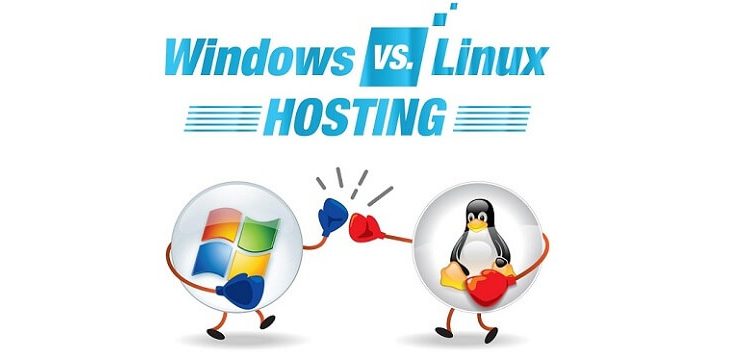 Linux and Windows, are two different types of operating systems and both use different technologies. When it comes to operating systems one question comes to the mind of all of us that what is the difference between Linux and Windows Web Hosting. However, the difference between the two is not immediately clear. We all are confused between these both that which one is better for us. Whenever we want to purchase hosting we often come at two options: Linux vs Windows hosting. But what is the main difference between these two? So here I will explain to you that what the difference between Linux and Windows hosting is.
Whenever you purchase a hosting then it uploads your site on that specific operating system's server. So let's think about why there is much difference between the prices of both. The reason behind it is that Linux is the most popular operating system for web servers and the Linux operating system is free and open-source that's why it is so cheap, while the hosting power for the window is they have to purchase a license for the window because of which they are very expensive.
An introduction to Linux and Windows server operating systems.
Linux OS: Linux is a free and open-source platform and is the most popular and commonly used operating system today. It's a more powerful system that has made a high reputation in the web hosting world. Also, it is greatly compatible with cPanel.  Linux is a great choice for those who use PHP, Perl, Python, Ruby, or MySQL.
Some of its main features include:
More stability: the system is famous due to its stability. It works great in almost any environment.
Lower cost: Linux is free, whereas you just need to pay a small amount for a license.
Flexibility: This operating system has earned a reputation for being flexible in the market.
Security: Linux is considered as the safest platform due to its open-source nature.
Windows OS: Windows os needs no introduction. It is the most popular desktop operating system on the planet for PC users. and while you might be most familiar with its use on PCs.
Some of its main features include:
Ease of use: Windows os is very easy to set up and configure, also for less experienced users.
Developer-friendly: It is very easy to Develop web applications and setting up the .NET framework in a Windows-based environment.
Cost: You have to purchase a license for the window OS.
What should I Choose Linux or Window?
Every OS behaves differently. Some web applications may not be compatible with Linux some may not with Windows servers. Both OS has different properties and compatibility. Generally, you can select one depending on your goals.
So this is a general question that comes to your mind that whenever we purchase hosting, what should I choose Linux hosting or Windows hosting. So If you are new then here I suggest that if you are going to purchase hosting and are confused between these two hostings then you should purchase Linux Hosting because Linux is the go-to hosting choice for WordPress installs via cPanel and the use of Windows hosting is generally for ASP .Net.
Basically, it also depends on the user's choice that which platform is needed by their applications for faster execution. And most applications are needed a Linux server for faster execution all application that runs in Linux server which also can run in windows server but windows can't provide full functionality and security as compared to Linux server.
Linux vs Windows hosting: Difference between Linux and Windows.
Security: Linux provides many levels of security like iptables, tcp_wrapper, and pam. while Windows provides security only in the form of a firewall.
Control Panel: Purchasers of Linux hosting packages can access the server through cPanel and WHM. Windows users will access their server through a control Panel known as Plesk.
Database: MySQL is the most commonly used database in the Linux server. while MSSQL is the most commonly used database in Windows Server.
Application Language: Linux has many application-level firewalls like ModSecurity which protects the website.
Who Should Purchase Linux and Windows Hosting Packages
Linux package is perfect for those who want to access a large stock of ready-to-use, free, and open-source applications. And windows hosting packages is perfect for those who want to build more complex websites that usually require language like PHP, PERL, etc.
Conclusion of Linux vs Windows hosting. 
SO now you understand that what is the difference between Linux and Windows Web Hosting. Linux hosting is a better choice for you it is open-source, secure, and faster. while windows hosting can't provide these kinds of functionalities as compared to Linux hosting.
I hope now you guys have a good idea about the difference between Linux and Windows hosting and which one is better. so we just suggest you if you are confusing between both of them then you should choose Linux operating system because it is much better than the Windows operating system.
Also, follow our Daily blogs to get this type of web tech knowledge daily.