Which Is The Best CMS For eCommerce In 2023? Top 3 Picks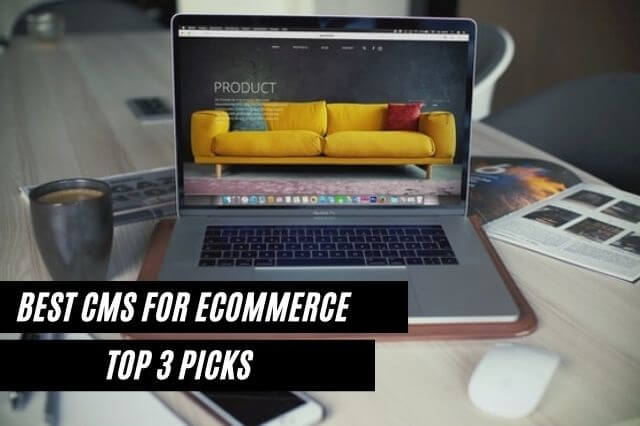 CMS platforms for eCommerce. The scope of eCommerce is growing like never before, and experts predict it to swell even more in upcoming years. Many account for the nature of e-business to be the reason behind this rapid influx; however, what's actually responsible is the level of personalization it offers, made possible by the best CMS for eCommerce.
The best eCommerce content management system (CMS) is what gives you the right tools to create a top-tier online store that not only induces an incredible customer experience but works to boast the essence of your brand. Right now, there are a total of 3 best CMS platforms in town; all well-suited to design a jaw-dropping site your shoppers will admire.
With that said, here's a brief about each of the best CMS for eCommerce in 2022 so that you get to create, publish, and edit your online store in no time.
1. BigCommerce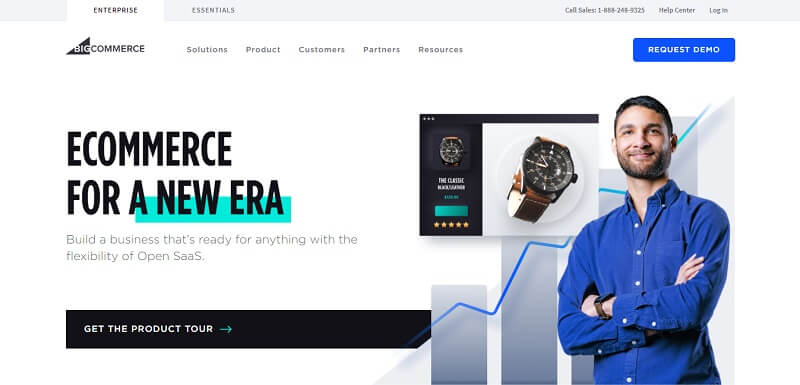 You'll be amused to see the ton of nifty facilities that common CMS services offer; allowing you to create and modify your eCommerce store. However, not all provide an all-in-one CMS, dedicatedly built for serving online businesses as BigCommerce does.
It is a full-featured solution that gives online sellers control over their stores like never before. Plus, fortunately, you don't need to be a programming wizard to operate it. On that note, BigCommerce is an ideal choice for online store owners who have massive product catalogs.
Next, there's order filtering and inventory control that comprises a merged inventory. It allows users to oversee sales made via multiple channels. Also, to mention BigCommerce is associated with major payment gateways; like Stripe and Paypal that make the monetary sector's management efficient.
What's more? The platform has even got its shipping manager that offers online sellers real-time quotes from major carriers like UPS, FedEx, and USPS.
Moreover, thanks to the native blog CMS feature; BigCommerce contributes massively to reaching more leads for a user's virtual business and driving more traffic to the site. BigCommerce's built-in search engine optimization tools further complement this and ensure better ranking.
Finally, being a BigCommerce subscriber, you can also take advantage of selling through Google Shopping, Pinterest, Amazon, and Facebook. To summarize, BigCommerce is the best CMS for those searching for an all-in-one platform that can propel their virtual business without too much technical assistance. In addition, you can Sync your customer, orders and abandoned cart data with our HubSpot BigCommerce integration.
2. WooCommerce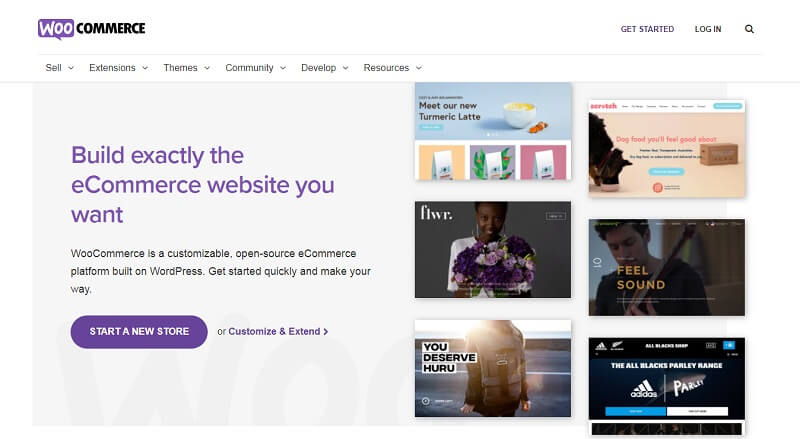 Though not at the number one rank, WooCommerce has been the world's most popular eCommerce platform in the previous year, with up to 30% shares in the market. What has earned this place for WooCommerce is the massive emphasis the platform has put on providing the best customization facilities and user experience for its consumers.
As it's made through WordPress, users will relish most of the personalization tools baked into WordPress's framework. This is somewhat less complicated than accessing the WordPress CMS directly; as WooCommerce will get most of the extension searching tasks already done for you.
If you don't like the pre-attached ones, browse further; and you'll come across extensions for almost everything that a virtual business requires; with several being created directly by WooCommerce. For example, you can use the Product Add-on extension to enable buyers to personalize crops they purchase from your store.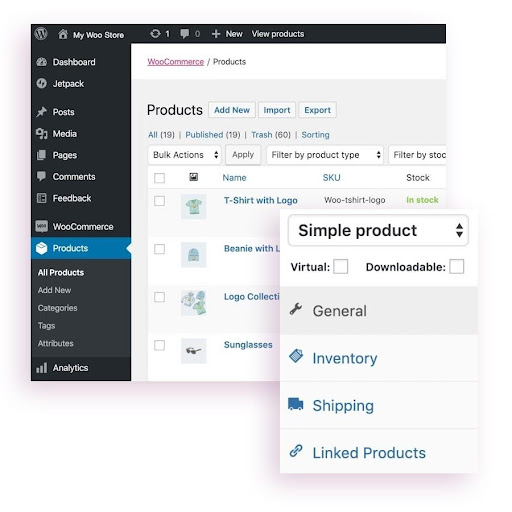 There's also a very simple enable for adding sample images, dropdowns, checkboxes; and more on the site to ensure a better shopping experience for your customers without driving you crazy with complex coding.
However, the biggest plus is the wide variety of in-store marketing features that WooCommerce houses; making it a great choice for newly launched businesses. For instance, the Referral Program and Points and Rewards for Customers. The platform is also affiliated with several renowned payment gateways to handle finance efficiently.
If you like your site getting managed from a WordPress-like source that's more simple and more intuitive; then WooCommerce is the best CMS for eCommerce for you.
Both platforms BigCommerce and WooCommerce are almost similar to each other but if you want a detailed comparison you can check out our article BigCommerce vs WooCommerce which one is better.
3. Shopify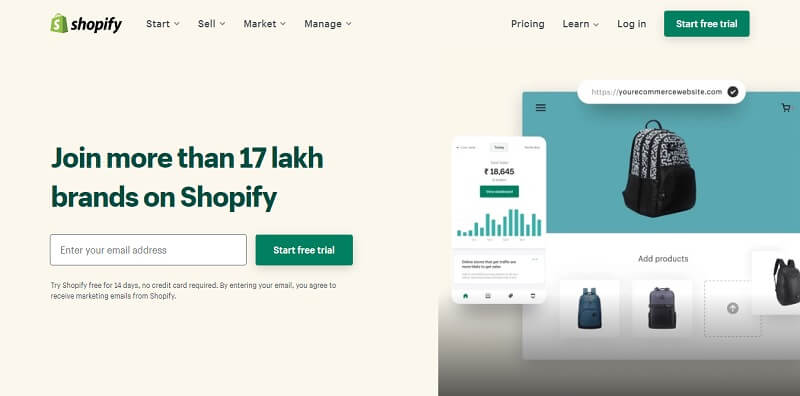 It would be a little unfair to talk about eCommerce and not discuss the biggest giant of the realm: Shopify. Shopify is the favorite choice of new and former virtual businesses that makes setting up a full-feature selling site a breeze for everyone.
For starters, the Shopify CMS for eCommerce houses a wide array of competent Shopify themes to induce a unique feel to your online store, no matter what commodities you have for sale. The platform allows you to formulate a creative format with steady navigation so your buyers can find their required products with convenience.
With the aid of Shopify's provided product management facilities; users can conveniently manage products from their dashboards, create efficient catalogs, sync add-ons with products, and incorporate keywords to simplify customer browsing.
Shopify's eCommerce CMS offers a blogging platform; enabling you to easily publish content like lookbooks and articles.
Online sellers can also avail themselves of many nifty features with the shopping cart section; like incorporating a free SSL certificate, accepting payments from up to 100 different platforms, automatically subtracting taxes for absolute pricing transparency, and many more.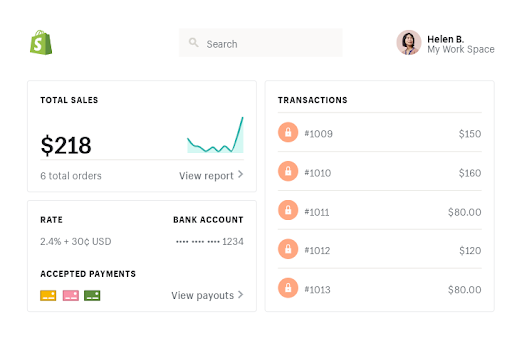 Because of so many similarities in offerings, many people get confused when choosing between WooCommerce and Shopify. If you are also one of them, check WooCommerce vs Shopify guide to get out of the difficulty ASAP!
However, just a little suggestion for those who crave a CMS that ensures their shop is on-brand right from the get-go, they should look no further than Shopify.
Conclusion
We sympathize with eCommerce intellects who want to build their online stores but don't necessarily possess coding knowledge. Fortunately, solutions like those mentioned above will help you make your dream eCommerce site without requiring even a shred of coding skills.
Though there are countless options available; we feel BigCommerce, WooCommerce, and Shopify are the best CMS platforms for eCommerce based on the user-friendliness, simplicity, and professionalism they induce in your store.
These best eCommerce CMSs make it a breeze to create, expand, and manage your virtual store and personalize it to your heart's content. Plus, with a robust list of features provided with each of them; you can create a feel and look that's all your own.