Tips for Writing Email Marketing Copy that Converts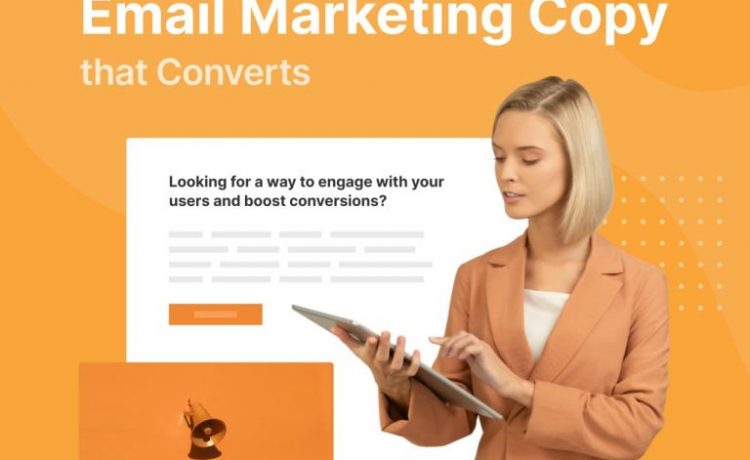 It's been proven time and time again that email marketing automation is one of the best ways to reach buyers directly. Not only that, it's one of the best ways to reach the exact audience that needs to hear your message. This, of course, is done through a thorough analysis of your customer database and proper audience segmentation. If done correctly, proper targeting means dog owners won't get email messaging about litter boxes and Floridians won't get ads for snow gear. But, that's just one piece of the equation. So, you've done your research and plotted out your audience segments – now what? You actually have to write email marketing copy that makes your customers buy into what you have to say and then ultimately, make a purchase.
It isn't enough to just make sure an email successfully hits your customer's inbox. They need to see it, be interested enough to open it, read it in its entirety, and want to learn more by clicking a link. Let's look at each of these steps in more detail and see how each of them contributes to writing high-converting email marketing copy. Additionally, you can find inspiration from these B2B SaaS Email Templates.
The Subject Line Matters
The average person receives over 100 emails every day. Your job as an email marketer is to make sure yours is not one they want to automatically send to the trash without a second glance. When coming up with your subject lines, consider these main factors: length, creativity, and urgency.
Length
These days, everyone is busy, busy, busy, so you need to catch your customer's attention immediately before they move on to something else. In addition, 59% of people check their email on their mobile devices, and often subject lines get cut off. Because of this, subject lines should be no more than 40-50 characters – make each one count! If you find that this really isn't enough room for what you want to say, you always have the preview text line to add something extra.
Creativity
One of the hardest things about writing good subject lines is keeping them simple, yet interesting. Don't try to give away everything in your campaign in 5-7 words and avoid using a lot of sales jargon. Instead, you can ask open-ended questions like "What's the Best Recipe for Millennial Burnout?" or "How Did Your Life Change After Having Kids?" Another option is to persuade them to open the email by being just vague enough to inspire curiosity. For example, you could say, "Stay Tuned for Something BIG" and then proceed to offer more information within the body of the email. The key is to keep your customers engaged and interested, while also staying relevant to your email's purpose and adding value along the way.
Urgency
Sometimes, we just need someone to tell us exactly what to do. This is also true for your customers, so be direct with a call to action! A call-to-action is a direct instruction to your audience, like "Buy Now to Save 25%" or "Enter Your Email to Receive Your Free E-Book." If you are sending an offer with a deadline, put that right in your subject line or preview text so that your customers feel a sense of urgency to act fast.
Make Them Read It
How many times have you clicked an email with an interesting subject line only to open it?  Do you immediately see that the email is not what you thought it was going to be? Sometimes this can be a good thing, but more often than not, you will click out of that email and never return to it again. In general, people will give an email just three seconds before they decide if it's worth their time or not.
Hopefully, you already know enough about your audience to know that they are (or could be) at least somewhat interested in what you have to say. But, even if they are interested, they are probably not going to read a three-paragraph newsletter explaining your product or service. Instead of writing a full blog in your email, use attractive imagery to get your point across. This can come in the form of a how-to graphic, screenshots of testimonials, a product image…etc. The possibilities are really endless, and the most important thing is that you let the graphic share the story for you. Show, not tell, right?
You also want to steer clear of spammy language and use all caps. Many copywriters believe that the best way to get the attention of customers is to be the loudest in their inbox. But often it makes them uncomfortable and very likely to toss your email into the trash or worse, the spam folder. Instead, approach your audiences with intention and your message will inevitably begin to reach the right people.
Make Them Click It
Remember that subject line call-to-action we talked about earlier? Make sure that the same command is in the body of your campaign and it points your customers to your website. This is especially important when you are avoiding excessive text in your email. Your customers will want to learn more if you've done your job with the right imagery.
Using strong action words like "get" "save" "join" or "download" will prompt your reader to do exactly what you want them to do. This step is the most lucrative of your email marketing process – the prospects who click your call-to-actions will become your strongest leads and will provide priceless data that you can use for future retargeting campaigns.
As you can see, everything you do in your lifecycle email marketing copy plan, from choosing your audience to picking a call-to-action is important. Your customers don't owe you anything. So it's up to you to prove that your product or service is valuable and worth their time, energy, and ultimately, their money. Optimizing your email marketing copy campaigns takes time, and will most likely require some dedication to trial and error. Pay close attention to your analytics, and adjust when necessary. Soon you'll be writing high-converting emails like a pro.