How To Set Up An Affiliate Marketing Email Drip Campaign
Hello people, today in this article, I am going to discuss how to set up an affiliate marketing email drip campaign. So keep reading.
Affiliate email marketing is an element of affiliate marketing that involves promoting affiliate links. You can include the links in highly targeted, personalized emails.
Here, you are not a seller or a sales rep, but more like a customer who shares the benefits of the solution you used.
Perhaps you are already an affiliate marketer or want to start affiliate marketing through emails. This article will guide you through setting up an email drip campaign for your affiliate marketing business.
How To Create A Drip Campaign For Affiliate Marketing
Continuous E-mailing is one of the most effective methods to reach out to the target audience. The first rule to remember for an affiliate email marketer is that you're not selling – you're sharing. Focus on using your email lists to promote affiliate products or services to your subscribers. Promote valuable information rather than trying to sell or send emails with loads of affiliate links every time.
The first step in a drip campaign is earning your subscribers' trust. Below is an example of a welcome email sent to a new subscriber. Melissa, who promotes her favorite products through affiliate links, introduces herself and briefly says what her subscribers can expect from her newsletters. She also includes links to her blog and Pinterest.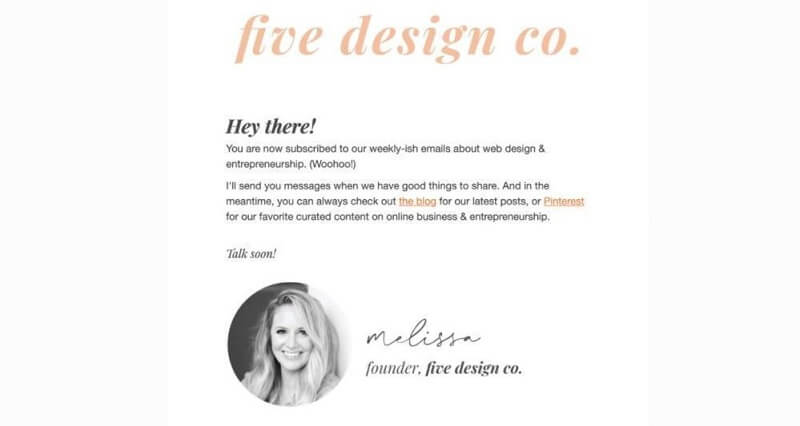 The next step is to understand and address people's needs or problems. This is where audience segmentation comes in. The final step is offering them a solution in the form of a product you're promoting.
Don't forget to check if your email provider allows sending out email campaigns, including affiliate links. Drop an email to the support team for a quick answer. Otherwise, there are some out there that do, although some conditionally.
Introducing automation into affiliate email marketing campaigns is another crucial aspect to consider. There are some great software solutions that can be helpful, such as MailChimp or RightInbox. You can use them to send bulk emails, schedule mail-outs, and use mail merge to reach out to a larger audience.
1. Consider The User Experience Of Your Customers
People are more likely to buy a product recommended by someone they trust rather than a total stranger. This is because their friends or family are more familiar with their needs and know what works for them.
As an affiliate marketer, you want to make your subscribers happy through the products you promote. Once you understand why your audience is likely to choose one product over another, you will be able to decide how to introduce what you're offering.
Your subscribers signed up for your newsletters because they liked your content. Make sure the affiliate links you're adding to your emails are relevant to your niche. Otherwise, you're risking seeing people unsubscribing in no time.
For example, if your usual content is about cooking and suddenly you start sending emails about bikes, you may leave your recipients puzzled and even annoyed. They will start thinking your blog has suddenly changed its direction, leading to a rise in unsubscribe rates.
2. Dissect The Characteristics And Advantages
The next thing to do is to spend some time and think about why someone on your email list would want to buy the product you're recommending. Would it be a solution to the recipient's problem? Is it something they need or would like to have? Or perhaps it's something that would improve the quality of their lives?
Make a table and write down "Characteristics" in one column and "Advantages" in the other. List all the great features of your offer on one side and how it would benefit the user on the other. This exercise will help you determine the aspects of the products you promote that you need to emphasize in your drip email campaigns.
3. Your Email List Should Be Segmented
Segmenting an email list means dividing it into smaller chunks. You treat each segment as a separate audience when it comes to email marketing. It involves grouping your subscribers based on things like:
Preferences
Behavior
Location
Gender
Age
Job title
Interests
Customer value
Having a clear picture of your subscribers' buying habits, needs, and interests is helpful when it comes to creating copy for your affiliate email campaign.
Studies shown in Forbes say that 80% of US consumers are likely to do business with a company that offers a personalized experience. This means that you can get better sales results by segmenting your email list and sending messages that seem to speak directly to the reader.
The better you segment your database, the more sales you will likely make because your affiliate emails will be targeted and personalized. Additionally, make sure to verify email address validity to get the peace of mind that your message will reach your targets and avoid reducing your sender's reputation and getting your emails blocked.
For example, if you were planning to promote an expensive product, sending the offer to people who have previously purchased similar products would make sense. You can assume these people can afford expensive products and use this knowledge when choosing your recipients and crafting your emails for the campaign.
Another example is to separate your list into new subscribers and those who are not. In addition, you can also run localized campaigns thanks to segmentation.
What Is The Optimal Number Of Emails To Send?
Finding the right balance in the number and frequency of emails sent is the key here.
Let's assume that your new subscriber gets a welcome email and has to wait a month for the next one. The chances are they won't remember who you are. They might not even remember subscribing to your list. Generally, one or two emails per week should be enough.
Being aware of sales funnels can be very helpful when you decide on the number of emails you'll send as part of your drip email campaign. A sales funnel is a graphical representation of the decision-making and sales process. There are many different types of funnels, with different stages and types of appropriate triggers and content. Take a look at the affiliate funnel below: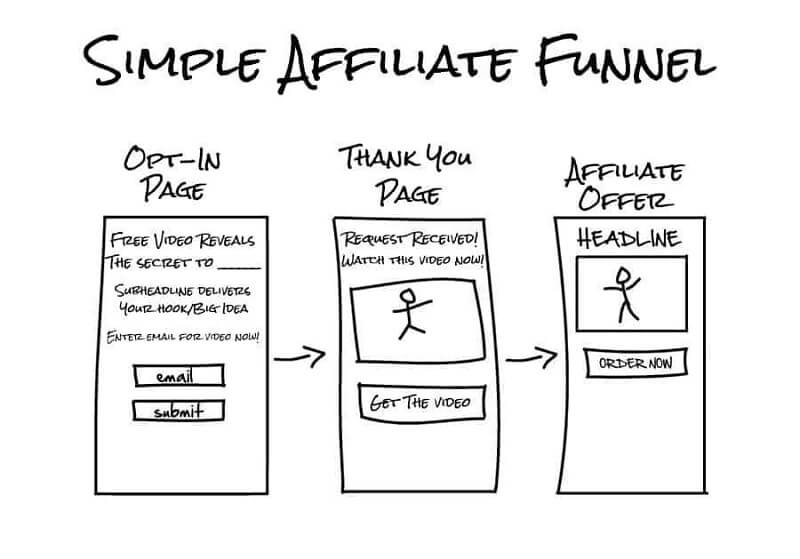 Sales funnels can be categorized into two main types-
Evergreen – always available and relevant all year round
Launches – offered for a limited time
Decide on what your email sequence will look like. If you're building a promotional campaign, it should consist of a prelaunch, launch, and close email. The pre-launch stage is when you build up some anticipation about the promo.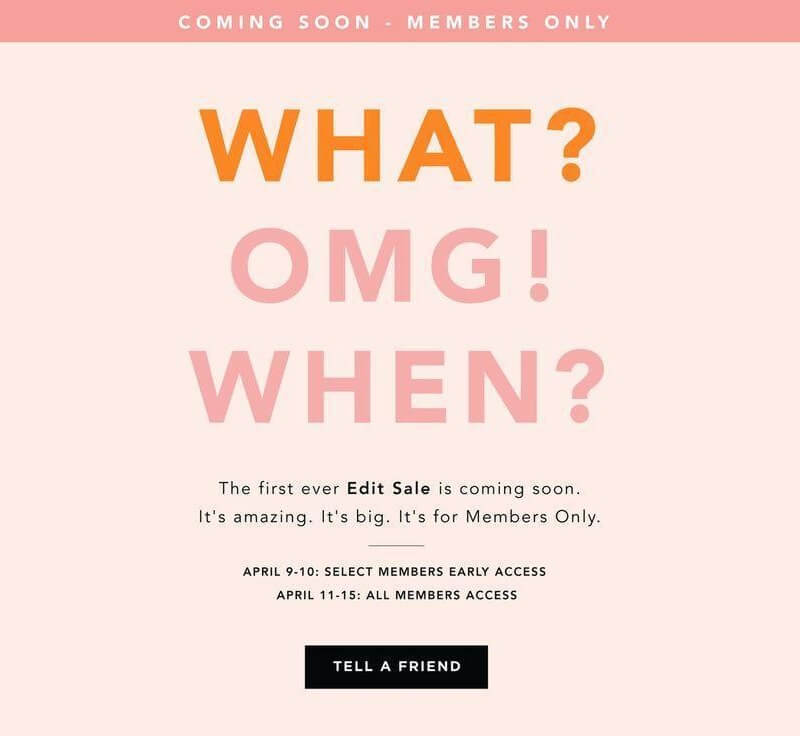 You send launch emails once the product is already in the market or when the promo period has already started. On the other hand, a closing email is sent when the offer is taken off the market. Adding a couple of messages in between those two kinds of emails will remind your customers that your promotion is still ongoing.
Below is an example email sequence for an affiliate marketing email drip campaign that you can use for new subscribers:
1 Email: Welcoming email
2 Email: Detailing the audience's problems
3 Email: Offering solutions
4 Email: More on the solutions with a natural affiliate link included
5 Email: Providing more informative content on the subject
6 Email: Providing new solutions with an embedded affiliate link
This approach can help build your readers' trust and establish your website as a credible source of information. It also reflects your customers' journey from not being aware of your website to decide whether to purchase from your site or from your competition.
Using sales funnel builders, you can create content for different audiences in different stages of the funnel. This helps remove a lot of the guesswork from the sales process and ensures that you're sending only relevant content when it's needed.
Make Your Offers Appealing To Your Subscribers
Let's clarify: the end goal of an affiliate email drip campaign is to get readers to click on the link.
Here's an example of a simple newsletter email from lifestyle blogger Tidy From Susie. Her message starts by sharing tips for maintaining house cleanliness, then promotes a cleaning gadget.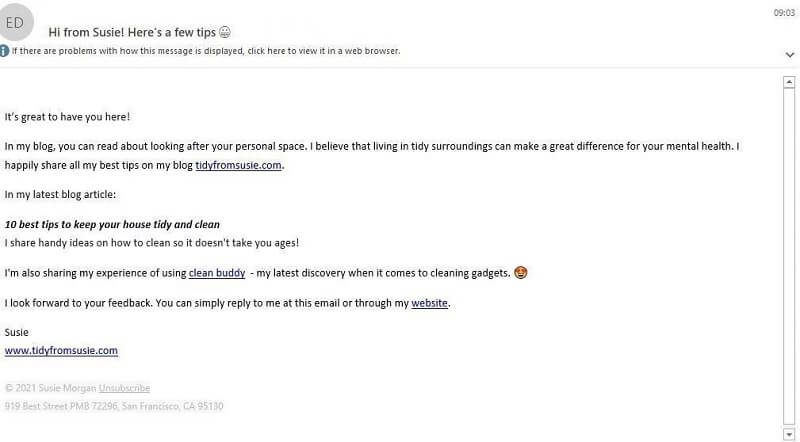 The email copy that you will come up with will generate enough interest to get readers to click and find out more. Each email you send in the sequence will have a different purpose. Therefore, your emails should vary across segments and people's locations in the sales funnel.
Through drip emails, you connect with an audience who's already interested in your niche, your content, and your business. This time though, you are sharing something that you've already tried and would like them to try as well.
Email Copywriting Tips
Checking an email takes time and effort, so you need to respect your readers by giving them something worth opening and reading. The first thing that they see is the subject line.
The email subject is the most crucial part of the email. Think of what you're offering your readers and put it in a catchy phrase. If the reader knows what they will learn or how the email will make their lives better, they will be much more tempted to open it.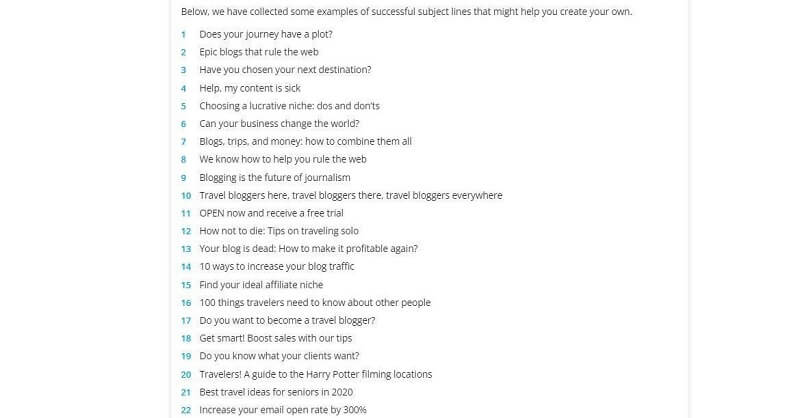 Writing good content can be challenging. Some affiliate partners provide pre-written email campaign content, graphics, videos, or CTA buttons exclusive to their brand. The affiliates can use them on their website, social media, and emails.
Use a casual tone. Imagine you are addressing your writing to someone you know and say something like, "Hope you're having a great day, here are some cool suggestions for your next trip".
Keep your sentences short and brief. You only have seconds to capture the reader's attention, so avoid long sentences and big chunks of texts. Break your copy with engaging images relating to your message.
Make your emails fascinating. Tell a story, create a picture that can attract your readers into what you are promoting.
When adding affiliate links, include them with other valuable email content. It's not recommended to add too many affiliate links in one campaign.
If you want your readers to do something, ask for it. Use a CTA (call-to-action) button or image. CTAs should be easy to spot and contrast to your email design.

If you've got a limited-time offer that you're promoting, use a countdown timer to create what we call the Fear of missing out (FOMO). The reader feels that they're about to miss something if they don't take action before the countdown timer runs out. This anxiety makes them more likely to hit the CTA button.
Lastly, make use of a PS section. Some readers like to scan through the email and focus mainly on the top and button parts. Make use of that and perhaps place your affiliate link in it.
Bottomline
Making money from affiliate marketing campaigns depends, in most cases, on generating sales. Now you've learned about affiliate marketing email sequences, you can get started on launching your drip campaign. With the right affiliate marketing strategies, a bit of knowledge, and marketing tools, you can start making passive income in no time.
To create a drip campaign that works, you need to consider your audience and the type of content they consume. You also need to decide the number of emails you'll send as part of the campaign. Finally, you need to make your offers appealing. This last step involves getting to know the product well enough so you'll know how to promote it to your audience.
Using the steps we've outlined, you can start putting together your first affiliate marketing email drip campaign and fine-tune it for a greater chance of success.