Can Video Marketing Draw Traffic to Your Website?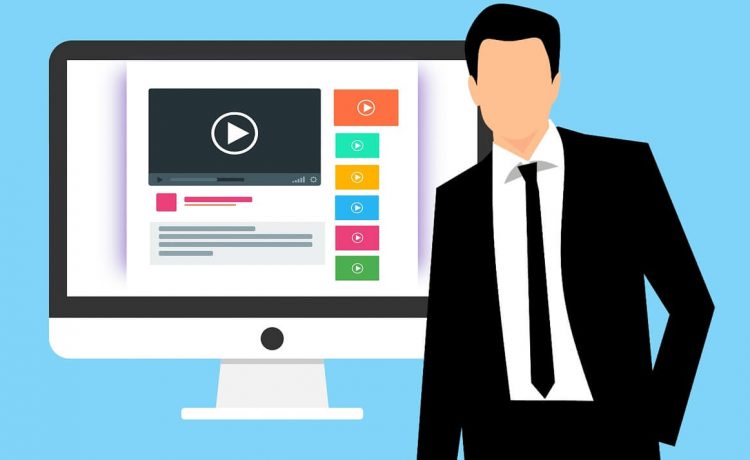 Getting people to visit your website can be a struggle. Content creators have been wracking their brains to do the best they can, exhausting their creative juices to produce what could be the next viral meme, video marketing, or even photo.
Brands who want to expand their reach to generate more leads and convert them into loyal customers understand this struggle even more—they need to stand out from the crowd to get people's support.
However, in today's competitive marketing landscape, brands need more than just a pretty or colorful ad. They need a story. Video marketing offers the perfect medium for eliciting emotion and conveying a brand's message.
What Is Video Marketing?
Video marketing is the process of using videos to create content and drive engagement to your brand. Video marketing can serve to educate your customers, present new products and services, walk them through different processes, and highlight what you have best. There are several ways to introduce video marketing to your website, each with various purposes to fulfill.
You can experiment with video marketing in-house or explore creative and skilled agencies that provide the service like Video Outcomes video marketing Australia. It's a fun way to discover more about your brand and share your thoughts as well.
How To Utilize Videos to Drive Website Traffic
Every online business wants one thing—to drive website traffic. With more traffic, they can better showcase what they have and provide better products and services to their customers. Here's how you can use videos to drive more people to visit your website:
Be creative
In making videos, you have to be creative. Thus, always think outside the box. Once you find a good idea, set a meeting to brainstorm and make it ten times better. Play with different elements of your brand and integrate it in your video.
Likewise, be playful as required and use a color palette that's comfortable to the eyes. Find templates you can use. People like seeing something new, and your creativity will be entirely visible during the final output. Make it inspiring and exciting at the same time.
Promote your product or service
To increase traffic, you have to promote your product and your services. You can do this by identifying what you want to achieve so that you can pattern how you want to move forward with the video. Build a story out of it, and show your customers how you created your product or where you found inspiration to innovate a special service for your customers.
It is not a secret that video marketing aims engage with your target audience and convert people into customers. Therefore, it is necessary to create video content that would resonate with the audience. The market suggests various tools for creating videos. Each service has its benefits. But if you don't have any clue in design and don't want to hire a professional designer, you should try to create a video using Visme. This tool allows you to master high-quality video content using different design elements and templates.
Keep in mind that video marketing is a kind of bridge that leads potential customers down the funnel. Consequently, if video content doesn't communicate with your audience through its engagement, you won't be able to get new conversions.
Walk customers through
If you have a new product or a service that has started making waves everywhere, make a video that walks customers through about how it works. This way, those who want to try it know how it exactly works. It'll serve as a guide in their decision-making process. Likewise, don't make your video too long—just enough to entice people to purchase your product or service. Imagine running an hour-long video. It gets boring, right? If you get bored with your own video, chances are your audience won't finish it as well.
Use video ads
One way to get your videos out there is to invest in ads. While this is a paid option, it'll go a long way. With ads, you can control who you want to showcase it to and where specifically you want your ads to show. For example, if you're targeting Australian teens and young adults to purchase a makeup line you just launched, you can set it in a way that will only show the ad in Australia and to individuals aged 13 to 21.
A professional video marketing company can help you with this. You can learn more by watching this video:

Make testimonial videos
People believe in the power of your brand and products more when they read, hear, and watch real testimonials from people who have used your products. To make testimonial videos, you can announce online for fans to use hashtags when uploading videos of their experience with your product.
Later on, you can compile them and make a new video out of it. This can be uploaded on your website and placed in the home page so people can immediately see it.
Answer customer questions
People always have questions to ask about your brand. Thus, you can fulfill their needs by answering their questions and shooting a Q&A video. This will show that you're listening to your customers and willing to adjust to their needs.
Livestream
One of the most famous ways to create video content nowadays is to livestream. Livestreaming can be done in different ways—games, webinars, concerts, etc. Design your video content depending on your brand's needs. Livestreams are very interactive, so your customers will surely have fun watching.
Conclusion
Videos are a great way to improve your website traffic. Many marketers have started exploring this new trend. In fact, 60% of marketers now use videos as a marketing tool. In YouTube alone, 65% of people depend on YouTube to find the answers to their problem. Knowing how to properly optimize your videos will surely bring more traffic to your site and generate more leads for you.