Top 5 Online Applications To Edit Free Videos 2023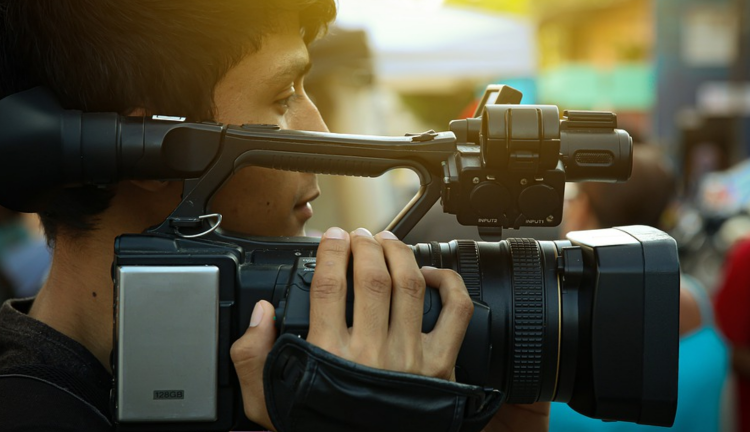 It is increasingly common to transmit a message through a video format. Still, sometimes it is difficult to obtain good results, due to the fact that you do not properly select an ideal application for this job. But do not worry, because today I bring a list of the best applications to edit videos for free online.
Besides, with the rise of YouTubers and digital influencers, it is increasingly common for the people who record the video to edit it by themselves. For this new trend, developers of programs and web applications have put and provided practical tools and sometimes free to facilitate the process.
Next, I bring you what for my concept are the best five applications to edit free videos online, so be prepared, because most of them are of great quality.
The first application, from our list of applications to edit free videos online, is FlexClip, which will allow you to create infinite interactive videos.
The videos created through FlexClip are ideal for video courses or any other type of purpose, where you need the viewer to perform a certain action that you want. You can upload photos, videos, and choose music files into your video project and give it the necessary effects so that the person who watches the video can do what you need and get the information as it should be.
To start creating interactive videos, you can register for free on the platform. FlexClip offers dozens of video templates for customization, which let beginners get started simply and quickly. It provides many video editing tools, including video trimming, video converting, rotating, etc. You can add text, filters, transitions, and other great effects without any hassle.
This second platform will not only allow you to edit videos but save them within it for free. Due to its intuitive interface, you can upload the audio and images that will compose your video clip, to organize it later and give it a final edition.
You can add texts, transitions between scenes, and different audio tracks to your videos. Besides, once the editing is finished, you can download your video perfectly in 4K resolution, so that it can be easily shared on your social networks.
Appy Pie Design
Appy Pie Design, built on AI, revolutionizes graphic design for businesses and individuals alike. Its vast template library and premium graphics make design easy and impactful. Thus, Appy Pie Design not only makes design accessible but elevates it, ensuring every creation is both efficient and of the highest quality.
Appy Pie's AI Video Generator is an AI-driven tool that has proven invaluable for users. This tool effortlessly converts written text into dynamic and captivating videos, fundamentally changing the way ideas and content are shared and understood. It's designed to be user-friendly, requiring no specialized design or video editing skills, making it accessible for anyone looking to elevate their content presentation.
If you want to edit videos for free, then Magisto is the application you must have. With a few simple steps, you can edit and share high-quality videos.
This application has millions of high-quality videos and images perfect for all your needs, without copyright problems. With Magisto, you can create all kinds of videos for business, social media, birthday, wedding, and more.
This application has a great video editor, in which you will be able to cut, add, insert tracks, texts, and effects without much difficulty. In addition to all of the above, it also allows you to convert the videos you already have into other formats, making them much lighter to share through social networks or WhatsApp.
You must register to be able to use it for free with certain limitations, such as the resolution or duration of the video, in addition to adding a watermark. Through this platform, you can share videos directly on your social networks.
In this web application, you can create videos very quickly, thanks to the default templates that this site has, and best of all, in a freeway.If you want to make a video with your photos, you only have to upload them from your pc or directly from your social networks.
But not only does it allow you to make videos from their predetermined templates, but you can also let your imagination run wild with the multiple options that it gives you to make videos. You can export your videos made in different resolutions easily. All it takes is just a few taps to create a fantastic video you can share with friends and family, or directly on social media!
Sum up
In this way, we have reached the end of this post, hoping that you already know what the best applications to edit free videos online are, that will help you in your next projects. Don't forget to share this article on your social networks and with your friends.