What Are The Advantages and Disadvantages of Using WordPress In 2023?
Hello there, today in this article, we are going to discuss the advantages and disadvantages of WordPress in 2023. So keep reading.
WordPress is the most popular CMS on the internet. It is the third most used technology for web development."
1. What is WordPress?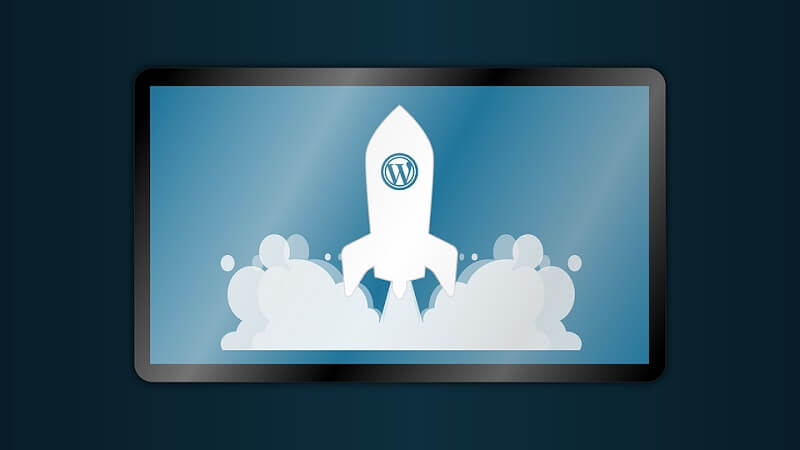 WordPress is a free and open-source content management system (CMS). It's a popular tool for those who want to create websites and blogs but have no prior coding knowledge. There is no fee for the software. It is completely free to install, use, and change.
2. What is WordPress used for?
WordPress was mostly used to build blogs. Fast forward to now, and the software has advanced to the point that you can construct whatever type of website you desire. You can create membership websites, business websites, e-commerce shops, business portfolios, hobby or lifestyle blogs, etc.
So let's start our topic: Advantages and Disadvantages of WordPress.
3. Advantages of WordPress:
The software is Free and Open-Source:
WordPress.com and WordPress.org are both free. WordPress.org is a self-hosted version that gives you more control over your website. It also gives you access to cutting-edge plugins. WordPress.com is ideal for brand-new users.

WordPress is available for free download by everyone. It has been an open-source try since 2003. This indicates that many people work together to improve WordPress. Most open-source projects have notable communities. They are also free. Users take part in this community as beta testers or straightforward brand supporters. But there isn't any compulsion to do so if that's not your thing.
Though WordPress is a free program, you will end up investing some money. Since WordPress is self-hosted, hosting is necessary. This can cost as little as $3 per month for the cheap shared servers and as much as several hundred for those who need the utmost speed and performance. Themes and plugins are available for free. But the premium (paid) ones offer superior features and high-quality support. Also, WordPress Ecommerce Plugins offer extensive support.
But you may certainly cut your WordPress expenses. Many webmasters only pay for hosting in the end. You need not return to the download page each time a new version of WordPress is made available. Instead, WordPress notifies you of the change in the dashboard. Here you can typically finish it in under a minute.
It is adaptable, allowing you to create any type of website:

WordPress is frequently misunderstood as mainly being used for creating blogs. That was in fact the case at one point in time. WordPress was created as a blogging platform. But with the many updates over the years, that has radically changed.
WordPress actually has a benefit due to its background in blogging. Since everything is already included, it is undoubtedly one of the simplest and quickest ways to create and publish blog updates. Before giving any thought to the blogging platform, some website creation solutions prioritize design and apps.
With WordPress, that's not the case. It allows you to design a stunning e-commerce site with the knowledge that the blog is an essential component of the development procedure.
The possibilities are unlimited. Here is a sample of the kinds of websites WordPress can help you create:
Blogs
Commercial websites
Portfolios /Forums
Online stores
eLearning materials
Chatrooms
Galleries
Personal websites that promote themselves
Commercial directories
Q&A portals such as Quora.
Obviously, the list is endless. The good news about WordPress is that it's easy to acquire functionality for things like forums and e-commerce websites.
It accepts a wide range of media formats:

There is a lengthy list of file types that WordPress will accept. The following primary group is all supported:
Images
Documents
Audio
Video
WordPress has never informed us that a file is not supported. Typical file types that you can upload include .jpg, .png, .gif, .pdf, .doc, .pptx, .mp3, .m4a, .mp4, .mov, .wmv, and .avi. Additionally, you won't experience any issues with more uncommon file types.odt, .key, .ogg, and .3gp.
Yes, WordPress largely supports all forms of media. However, you must abide by the law. You can utilize content that is either your own, available for free download, or permitted for use with appropriate references.
It is simple to learn and has a large community:

WordPress is accessible to everyone because it is open-source software. The user base is not constrained by cost, access to premium customer care, or even level of expertise. WordPress does have a lot to learn. However, anyone could spend five minutes experimenting with the dashboard. Then, begin to understand how it functions.
WordPress users have also built blogs, forums, online courses, seminars, webinars, and books that describe various aspects of the platform. This is because there aren't many barriers to accessing the software. Then there is the more official customer assistance provided by WordPress. Work through the WordPress forums, or pay extra for specialized support.
Two aspects of the learning process, are assisted by the WordPress community:
Organized education for continuous improvement.
Quick fixes for your WordPress issues.
WordPress training is available for free or for a fee. The greatest online courses are well-organized, priced, and packed with knowledge. You can use it for yourself, pass it on to clients, or share it with your workforce.
Using Themes and Plugins, You Can Scale Up and Expand Your Website:

You may easily build a website with WordPress themes and plugins. However, scaling up also requires these elements. For a conventional blog, you'll install a theme, customize the design, and then begin blogging. The same is true of a company website or portfolio.
The themes act as the website's framework. Following that, the design work is minor. There will be exceptions for some color changes, logo updates, and, of course, new pages and blog entries.

Every now and then you realize that something new should be introduced to your website. It could be a subscription area on your website that is being clamored for by users. Or even, you've discovered that a monthly quiz is a terrific way to engage users with your business. A plugin fixes the problem here. There are several plugins available. Also, there are some best WordPress Security Plugins available.
It's true that adding functionality to your website is often handled using plugins. When a website first launches, you often only need one theme.
However, as your site expands, you'll discover various needs for your own site, as well as changes in the market.
Two Reliable Sources for WordPress Themes:
WordPress themes can be found everywhere, in a variety of price ranges and market segments.
The WordPress Theme Directory:
The WordPress Theme Directory is the official place to get free WordPress themes. This is accessible online or through your WordPress dashboard.
From WordPress Theme Developers Directly:
You can always go to the source if you don't like the idea of looking through a big directory. Regardless of the fact that you'll need to perform your own quality checks, many WordPress theme developers provide direct selling of their products.
WordPress Is SEO Friendly:

Even the most popular website will fail if it receives no traffic or visitors. Fortunately, WordPress was developed with search engine traffic in mind.
WordPress was created using high-quality, semantic markup. In layman's terms, this means that Google and other search engines adore WordPress. This explains why WordPress pages perform better than other websites in search results.
According to research, 53% of mobile visitors quit a website that takes more than 3 seconds to load. 87% of online shopping carts are abandoned if the load time exceeds 2 seconds.
According to this data, your site's speed is a critical element of the efficiency puzzle. Ignoring this fact may give visitors a negative impression.
The Yoast SEO plugin is required for any WordPress website. WordPress' built-in SEO tools are excellent, but Yoast elevates them. There are many WordPress SEO Plugins that can help your business grow.
You are in complete command of your website:
If you type "website builders" or "website platforms" into Google, a variety of results will appear. WordPress is likely to appear on all lists of website-building platforms.
You will no longer have to wait for your web designer to make minor modifications to your website. Also, you can rapidly make these simple changes on your own with WordPress. You have complete control over almost every aspect of your website.
WordPress serves as your website's engine. The site's design and feel may be completely customized, allowing your brand to stand out. This would give visitors a special experience.
As the site's administrator, you can create several users for the website. Then you can give each one different user access.
Blogging is unquestionably the best in the business:

WordPress was created as a blogging platform. Although it had rivals, nothing at the moment comes close to the strength, beauty, and cutting-edge tools found in the WordPress blogging engine. For hobbyists, Tumblr, Medium, Ghost, and Blogger are all excellent choices. But WordPress is the platform of choice for professionals. The WordPress blog editor contains a fantastic variety of features.
By utilizing the formatting and media capabilities, you can run a simple, one-author blog. Another alternative is to set up many contributors and editor user types. Then, create a full online magazine by scheduling posts well in advance. You just can't beat WordPress. Especially with options for previewing, and changing every single post. And all these without using the code.
4. Disadvantages of WordPress:
Despite its obvious advantages and initially simple setup, WordPress poses some significant roadblocks.
Every unique feature requires a separate plugin:
You will begin your WordPress website by selecting a theme – a basic framework design. From this, you will customize the website with your unique branding, copy, material, and images. You must include a plugin in your site in order to make any extra features available A plugin is a small section of code written to perform a specific task. Similar to an app on your smartphone, plugins let you add functions to your website. They can be a contact form or a shopping cart. Each plugin needs to be installed, managed, and updated continuously. Additionally, your firm must make sure that the plugins you want to use are still compatible with site changes.
Vulnerability:
WordPress is open-source and any developer can create a WordPress theme or plugin. There is no formal authority that oversees the development of the code. One of the major weaknesses and customer risk factors is created by the product's strength, the developer community. Because of its popularity and extensive reliance on plugins, WordPress is frequently a target for hackers and spammers. Because outdated plugins and themes account for 98% of hacking attempts. Updates are essential to keeping your site secure.
Wondering how to solve these vulnerability issues? There are solutions – check out at Solve WordPress Security Vulnerability issues.
5. Conclusion: Why Use WordPress? Since It Rocks:
Globally, WordPress has a large user base. Some programmers might rather use different platforms. But doing so requires them to master certain coding languages and work in less visually appealing settings. WordPress is the best option for bloggers, business owners, developers with clients, and eCommerce experts. You receive great advantages like plugins, themes, free tools, and complete media support in addition to maintaining total control over your website. I hope you like this article on the advantages and disadvantages of WordPress.
If you decide to use WordPress for your website, check out WPBlazer, a WordPress management tool.