4 eCommerce Inventory Management Techniques That You Should Consider Implementing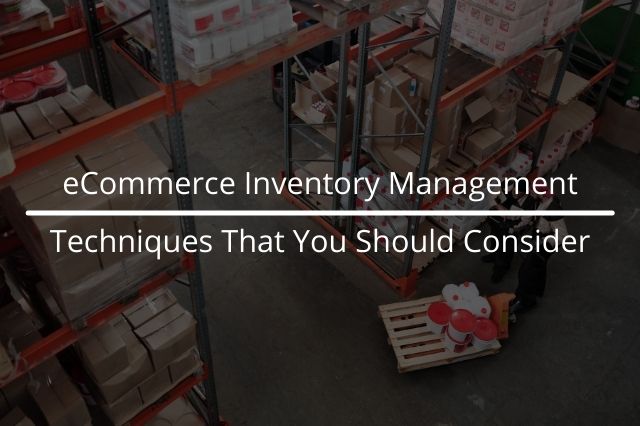 Hey, readers in this article we will discuss 4 major eCommerce Inventory Management Techniques That You Should Consider for your eCommerce business. So let's have a look.
Although we'll probably never see traditional brick-and-mortar physical stores phased out of existence, there's no denying that online stores are undoubtedly on an atmospheric rise. As reported by 99Firms' eCommerce statistics report for 2020, the eCommerce market is not only booming, but it's foreseen that more than 95% of all purchases will be conducted via eCommerce by 2040.
Besides, by the end of 2021, worldwide retail eCommerce sales are expected to reach a staggering $4.9 trillion. In the online sales world, everything is happening very quickly, and as you can tell, eCommerce statistics are trending upwards year over year.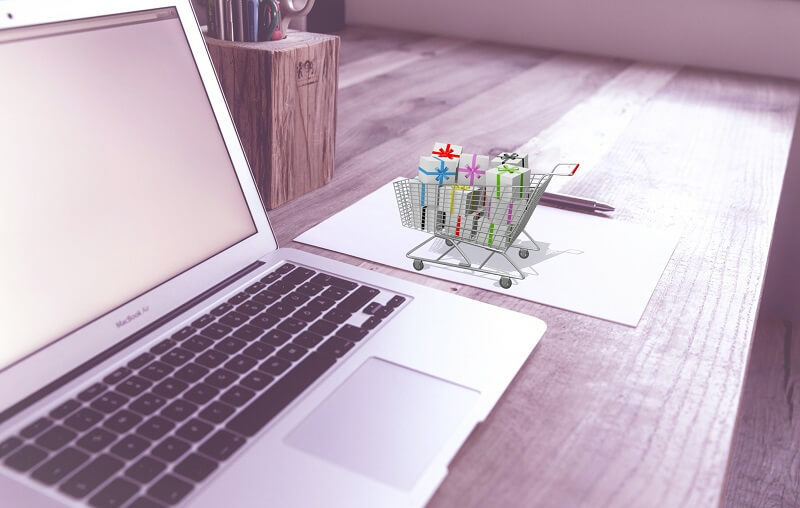 That leaves businesses with no other choice but to adopt an online sales strategy through creating their eCommerce website, engaging with an online marketplace, or opening their store by leveraging social media to survive in today's ultra-competitive environment.
In the digital age we live in, eCommerce stores are trendy, convenient, and easy to navigate for prospective customers and business owners. These online establishments are run just like any other company, with the sole difference that most of their business is undertaken online.
However, one aspect of retail businesses will never change, and that's inventory management. Without an extremely well-organized inventory management system, you can't expect to be in business long. It doesn't matter if your store's located online or in the mall; you will always need to work with a physical inventory in some regard, through a stockroom, warehouse, or another area.
Hugely depending on the size of your business, managing the business's inventory in these physical spaces can be anywhere from plain, easy and uncomplicated to extraordinarily tricky and challenging. That's due to the constant need to keep track of your products, acknowledging which products are in higher demand and need constant replenishing, and which ones can wait in the rotation.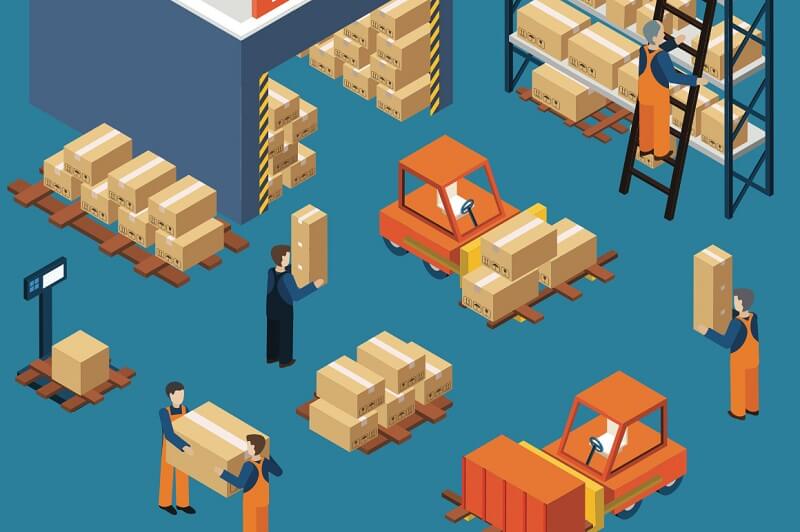 So, how should you manage your inventory? Which are the most critical aspects that you should take care of? Not every online entrepreneur is an efficient supply chain expert and needs proper guidance on the same.
The first step in the appropriate direction in this regard would be to get robust eCommerce Inventory Management Techniques for your online store that will help you to efficiently manage purchases, stocks, documentation, stock keeping, and more.
Still, to get the most out of your inventory management software, you should know how inventory management works and implement some of its most reputable practices. That's why we've compiled these four inventory management practices to help you along the road to becoming a booming business with happy clients and ever-rising sales.
1. Cross-Platform Inventory Management Is Very Important If You Sell Via Multiple Channels
In case you're selling across different platforms, you have to be more vigilant with your inventory management. So, suppose you operate on multiple sales channels. In that case, it's best to keep separate warehouses and inventory records for each, or you risk messing them up and facing irreplaceable errors that won't go down well with your customers.
For example, suppose you have a product out of stock, and you fail to update it on any of the sales channels you operate on. In that case, a customer might order that item and leave you with no other option but to inform them that the product is out of stock and there's nothing you can do but a refund.
That won't sit well with the customer who ordered the product and rest assured that they will never return to your eCommerce store and they'll tell everyone they know that they encountered an unpleasant shopping experience with your website.
The best solution to this problematic issue is to have specialized eCommerce Inventory Management Techniques that can easily integrate all sales channels and efficiently manage your inventory through multiple sales platforms. ReverseLogix seamlessly integrates with your Shopify store to connect your inventory, sales, and returns; learn more at https://www.reverselogix.com/industries/ecommerce/.
For instance, if you run an eCommerce store on Shopify, make sure that the inventory management software you use is seamlessly synced to the Shopify backend so that you will receive the placed orders on your system the very moment when they're placed and paid for.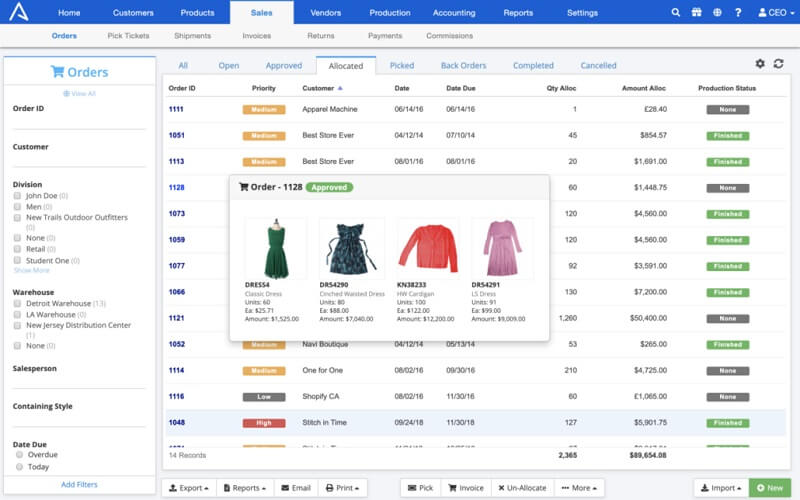 2. Embrace The ABC Analysis Practice For Better Inventory Categorization
The ABC analysis is a widely used practice when arranging your inventory in a hierarchy of the most important to the least important items:
The A items or products are the ones that sell the best, so they are the highest priority stock and demand regular reordering among with strong quality reviews.
The B items or products are the ones that are valuable to your business but have medium-priority stock and are ordered less frequently than the A items.
The C items or products come with low-stock priority and are typically carried in high volume, so they don't require frequent reordering.
If you decide to implement this categorizing practice within your store's system and warehouse, you will ensure that your storage space is always optimized and streamline the order fulfillment processes.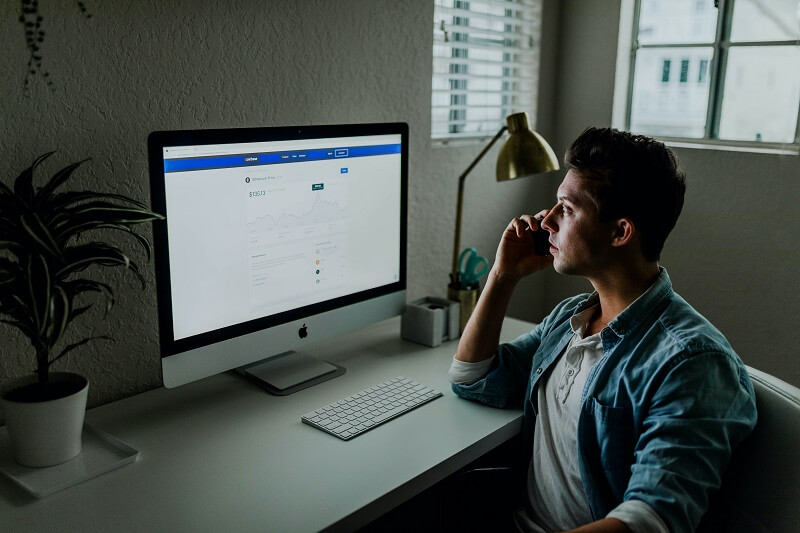 3. Practice Regular Auditing
Practicing regular audits of your inventory and stock is one of the most effective ways to ensure that your inventory and recorded data match up. Auditing is a way of double-checking your stock lists to ensure that what you've recorded accurately reflects what's happening in your stockroom and with your company.
Some data can quickly get lost or misplaced in the absence of regular audits, leading to severe issues like having less or more inventory than you first thought, misplacing particular products, A-class products not being reordered promptly, and more.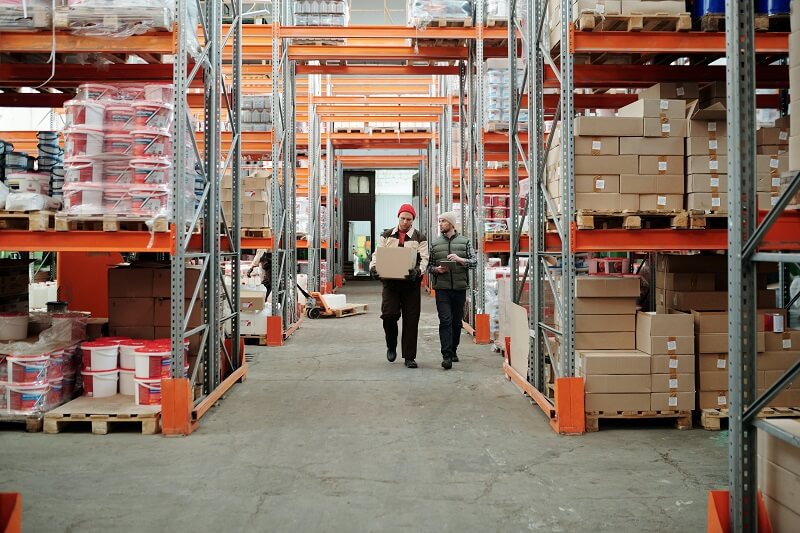 Inventory audits are crucial when running an eCommerce business because things can easily get mixed up when handled digitally. In most cases, this is not due to shortcomings in software but because you're less likely to double-check when trusting a computer to do everything. From our perspective, even the most precise and reliable systems should be checked from time to time.
If your inventory is not accurate at all times, it could lead to wrong calculations, misplaced money, lost items, and more, which will lead to numerous problems with customers, retailers, and other concerned parties. For these reasons, practicing regular auditing is a must for every aspiring eCommerce business.
4. Always Keep Safe Stock Inventory
Safe stock inventory, or decouple stock inventory, refers to a small surplus of inventory you should always keep on hand to protect your business against variability in market demand and stoppage in production.
This inventory management practice can provide a safety net to mitigate the risk of a complete halt in production if one or more products become unavailable for ordering and order fulfillment in the case of stockouts.
If you don't have some safety stock inventory in your warehousing unit, you risk losing revenue, customers, and even market share. Consider implementing this inventory practice because it can help you strike the right balance between risk and cost, making for effective inventory management and sustained growth.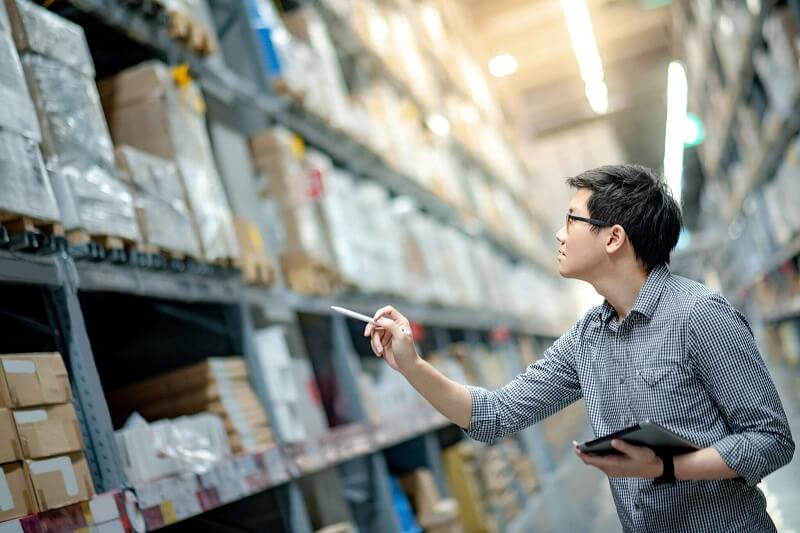 Final Words
With these four eCommerce Inventory Management Techniques, you can certainly better manage your company's inventory. Drop the Excel sheets, and opt for a real inventory management software that can easily be integrated within multiple sales channels and keep track of your inventory at all times. Make sure to practice regular auditing of your inventory, keep safe stock to guard your business against things you can't control, and always divide your inventory using the ABC analysis to better understand the importance of particular items you carry on the overall health of your online business.