What Is A Shipping Calculator? How To Integrate A Shipping Calculator In Your WooCommerce Website To Generate Shipping Labels.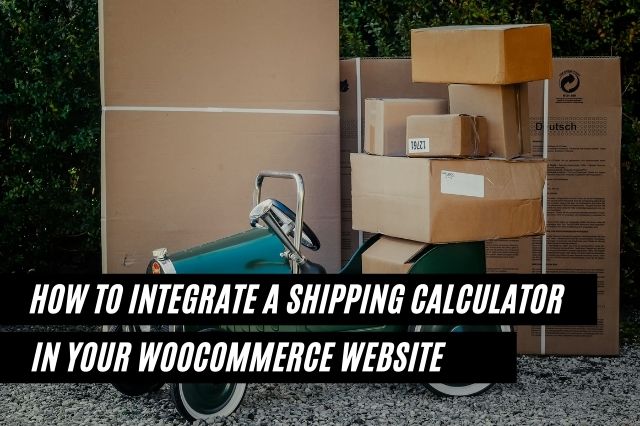 If you own an eCommerce business, you probably know the impact shipping costs have on your overall estimated sales. Shipping costs have the power to make or break potential sales. Customers don't know the exact shipping charges, which sometimes comes as a rude surprise during checkout, making online store owners lose out on potential sales. If you don't show your customers the shipping charges upfront, you risk losing a lot of money, or worse, turning away potential customers by confusing them with tons of shipping logistics. That is why having a Shipping Calculator on your business website is so necessary. In this article, we will discuss what is a shipping calculator? And how to integrate a shipping calculator in your WooCommerce website to generate shipping labels? So keep reading.
Most popular shipping carriers like USPS, UPS, and FedEx offer Shipping Calculators. The ELEX WooCommerce Shipping Calculator, Purchase Shipping Label & Tracking for Customers Plugin has combined all the top features that these shipping calculators have to offer. With this plugin, you and your customers can calculate the exact shipping cost with just a few clicks.

Before we dive further into the features and benefits of a shipping calculator, let us understand what it means.
What Is A Shipping Calculator?
A shipping calculator, in simple terms, enables you and your clients to calculate the price of shipping their package based on its volumetric weight, delivery service type, COD availability, dimensions, and distance between pick-up and delivery locations.
It is essentially beneficial for businesses that need their customers to ship items to their warehouse or office regularly. A shipping calculator is essential in assisting your customers with shipping things to your business by comparing available shipping services and prices based on package weight, volume, and distance.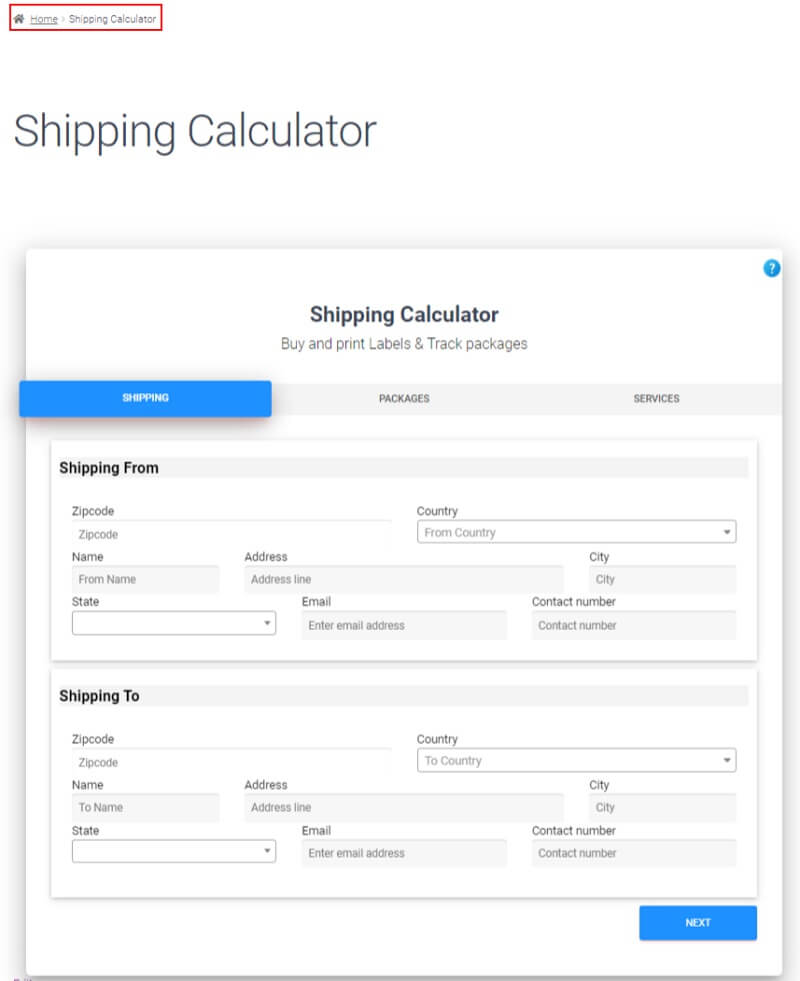 Your customers will be able to compare costs from major shipping carriers such as USPS, UPS, FedEx, and Canada Post via EasyPost. They can also print shipping labels in just a few clicks if you have this dedicated shipping calculator on your business website.
Benefits Of Integrating A Shipping Calculator On Your Business Website
Calculate Shipping Costs instantly
The most significant advantage of integrating a shipping calculator into your eCommerce site is that you and your customers can both check the exact shipping charges with only a few clicks.
Print Shipping Labels and Obtain Tracking Links
You and your customers can buy postage, generate and print shipping labels, and receive tracking links without having to visit any third-party website.
Calculation of Shipping Costs based on Size and Region
Different countries use different metric or absolute methods of weighted item measurement. Countries using the metric system report their results in metric meters. In countries that use the imperial system, findings are reported in cubic feet. Conversions of sizes are simple with the use of a Shipping Calculator. It doesn't matter what size or form you're working with; you'll get a fair price.
A plethora of Predefined Packing Options
Your customers do not need to worry about packaging as they can choose from the wide range of predefined packaging options that the shipping carriers provide.
Custom Packaging
If no predefined packages are available for the items, your customers can enter their weight and dimensions and create custom packages.
Bulk Package Generation
You can feed and upload multiple product weights and sizes into a CSV file to create multiple packages at once.
Handling Fee
You can add additional handling fees to the shipments in percentage or price.
Specify User Roles
You can grant access to the shipping calculator to selected user roles and guest users based on the requirements of your business.
Automatically trigger Custom Emails with Label and Tracking Details
The generated shipping label(s) and tracking link(s) can be automatically triggered to be sent to the sender's email ID, the receiver's email ID, or both.
Display Customized Order Completion Messages
Display customized text messages on the completion page of the order, depending on whether the generation of labels was successful or failed.
Custom Templates
You can customize the shipping calculator color template according to the color scheme of your business.
Under one roof, you can find a complete shipping solution
Integrating a Shipping Calculator on your business webpage ensures that you or your customers need not visit any third-party websites to check shipment rates. Everything happens via the plugin in a few easy steps, making the gruesome process of shipping extremely smooth.
How To Integrate A Shipping Calculator In Your WooCommerce Website To Generate Shipping Labels?
With the ELEX WooCommerce Shipping Calculator plugin, you can integrate your shipping carrier APIs and select the services of each carrier to make them available to your customers. Customers are presented with a complete list of all the configured shipping carrier's available shipping services, along with their rates and estimated delivery dates, from which they can select the most convenient one, print labels, and obtain tracking links in real-time.
Currently, the ELEX WooCOmmerce Shipping Calculator Plugin supports the EasyPost shipping service. When you register for an EasyPost account, you receive an API key that you need to feed into the plugin. Presently, it supports FedEx, UPS, USPS, and Canada Post via EasyPost.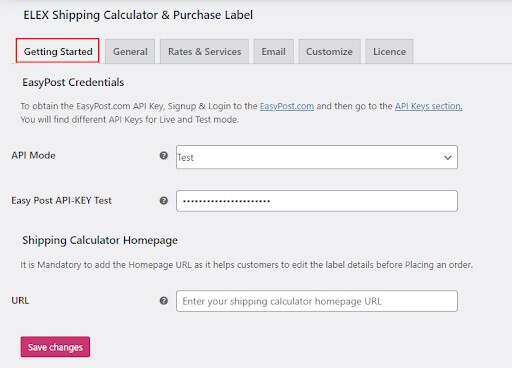 To Conclude:
A Shipping Calculator is one of the best investments you can make for your online business. Not only does it save you profits and helps retain more customers, but it also makes the entire shipping process extremely straightforward for both you and your customers.